A durable kitchen for a modern workplace
An office in Copenhagen, Denmark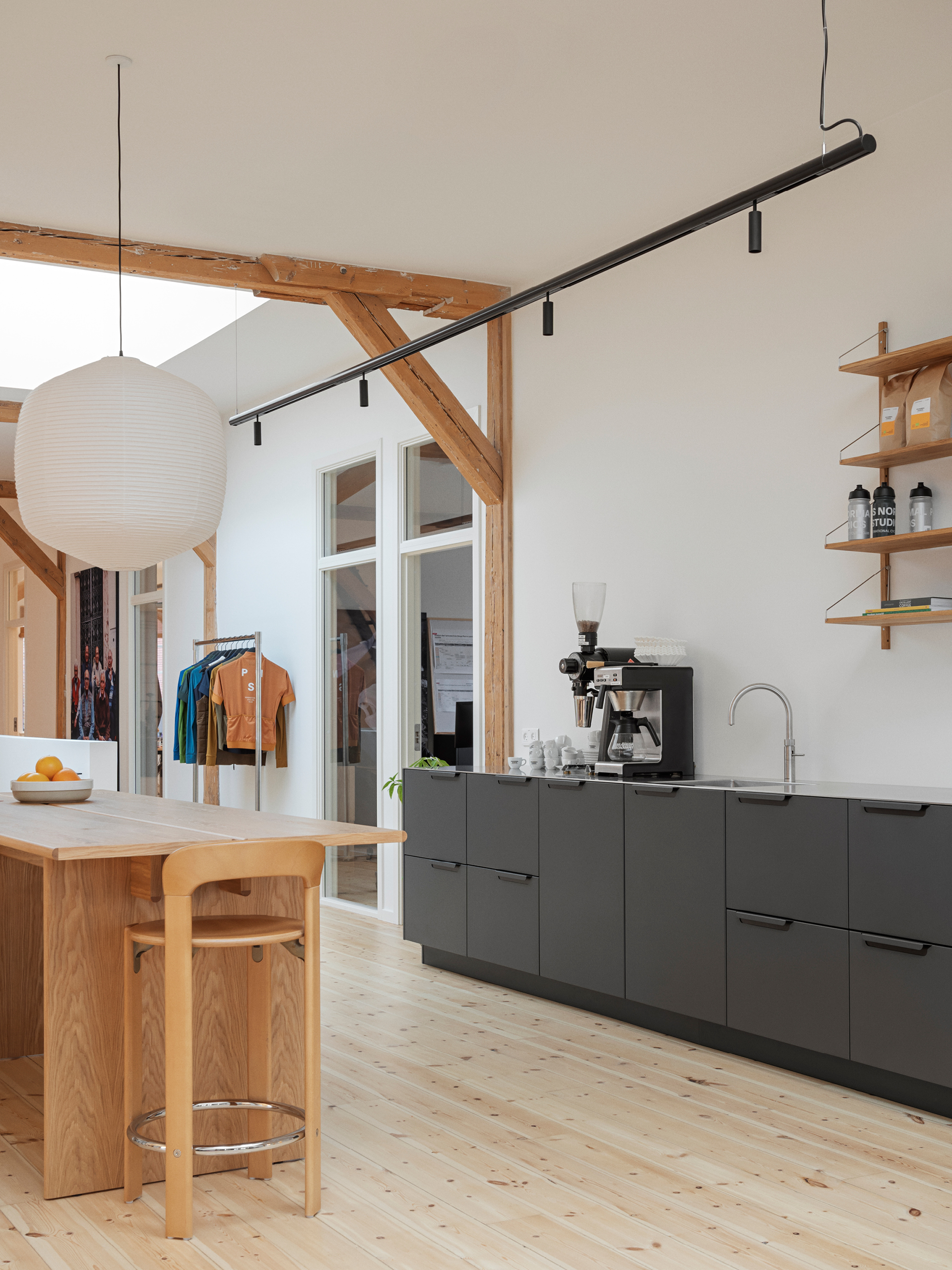 LOCATION: The headquarters of Pas Normal Studios in Nordhavn, Copenhagen
ARCHITECTS: OEO Studio
KITCHEN: FOLD Collection


Pas Normal Studios, a Danish cycling apparel brand, worked with OEO Studio to create a space that is functional, durable, and reflects the values of this modern, active company. OEO Studio chose the FOLD collection in powder-coated aluminum, black cabinets, and black STEEL drawers for the two kitchens. The raw and industrial aluminium design with its innovative handles highlights the raw wooden pillars in the space – the contrast between the original details of the old building and the surface and color of the metal kitchen provides the perfect scene for tech garments and accessories.

"It was important for us that the design of the kitchen naturally blends in with the rest of the interior. Functionality and durability are two equally important parameters. The kitchens are a part of a working environment, where they will be used a lot." – OEO Studio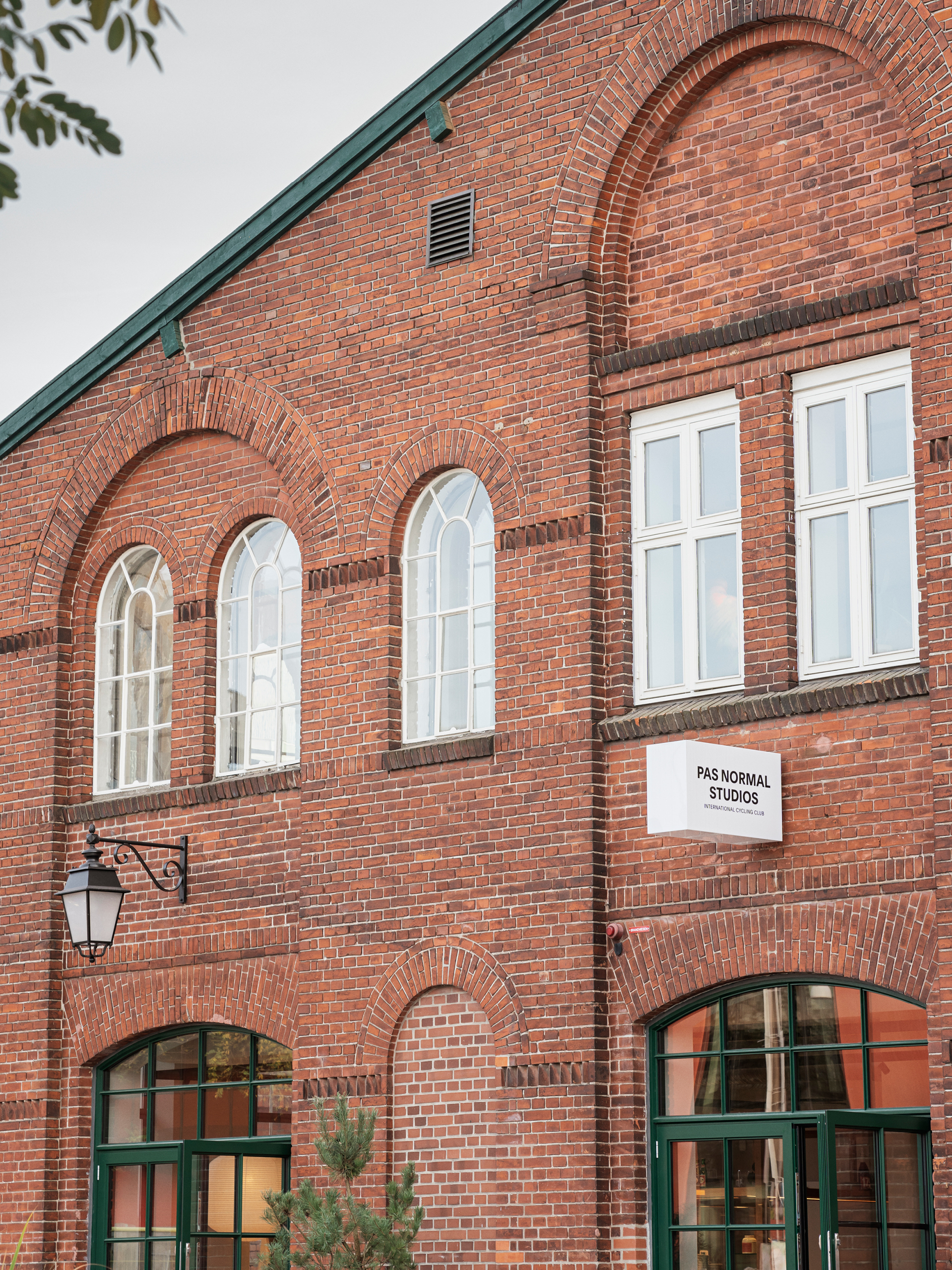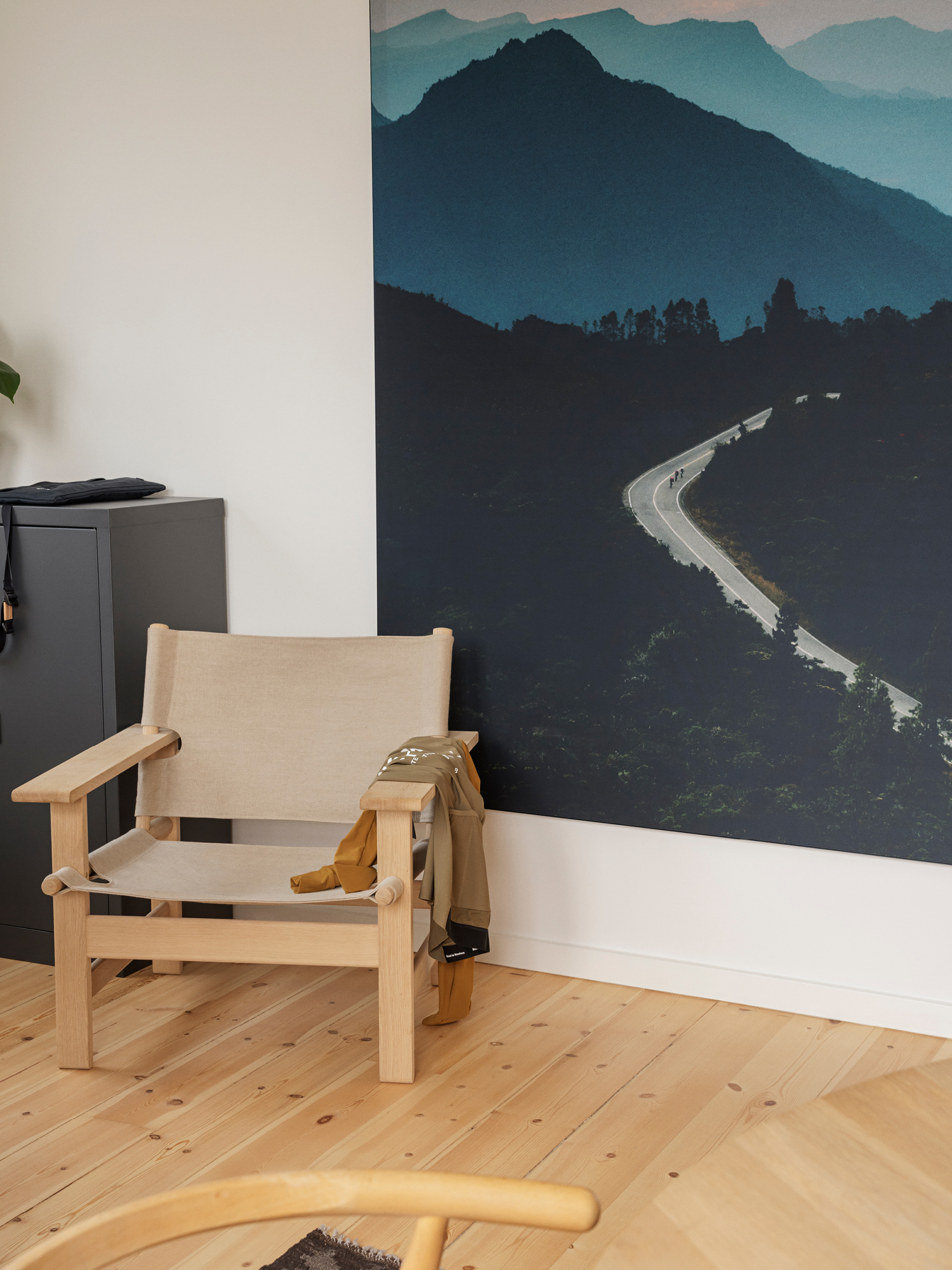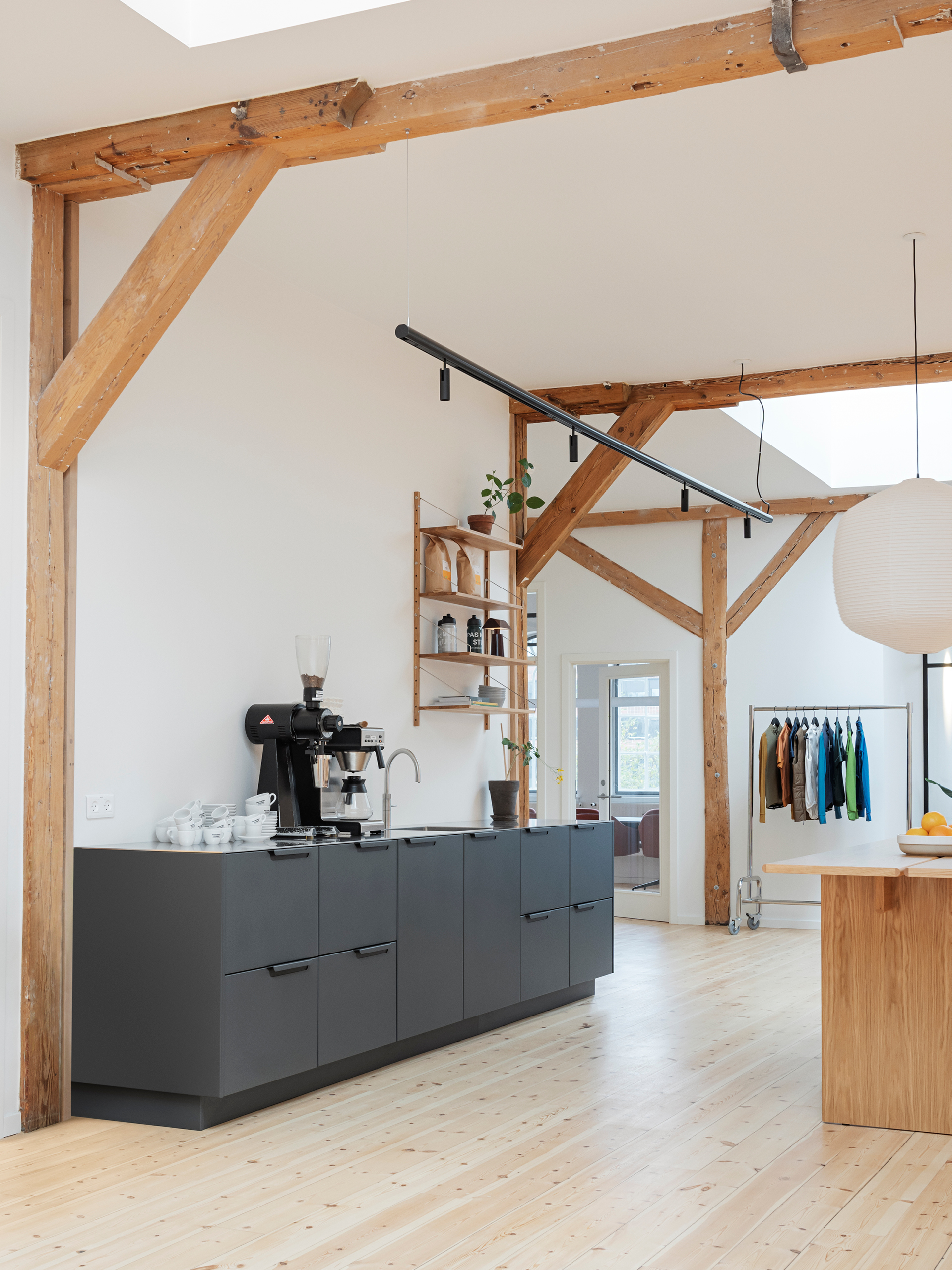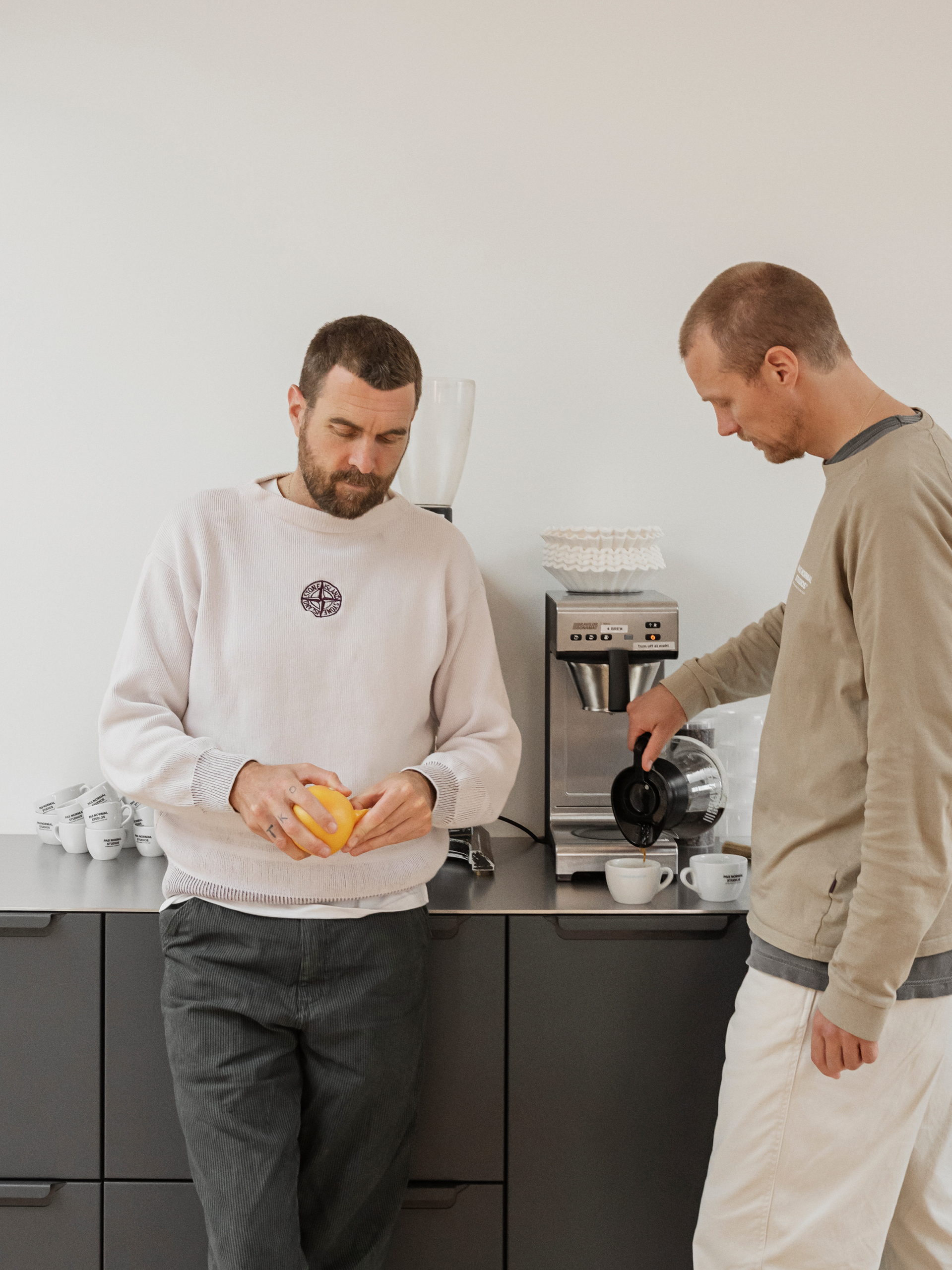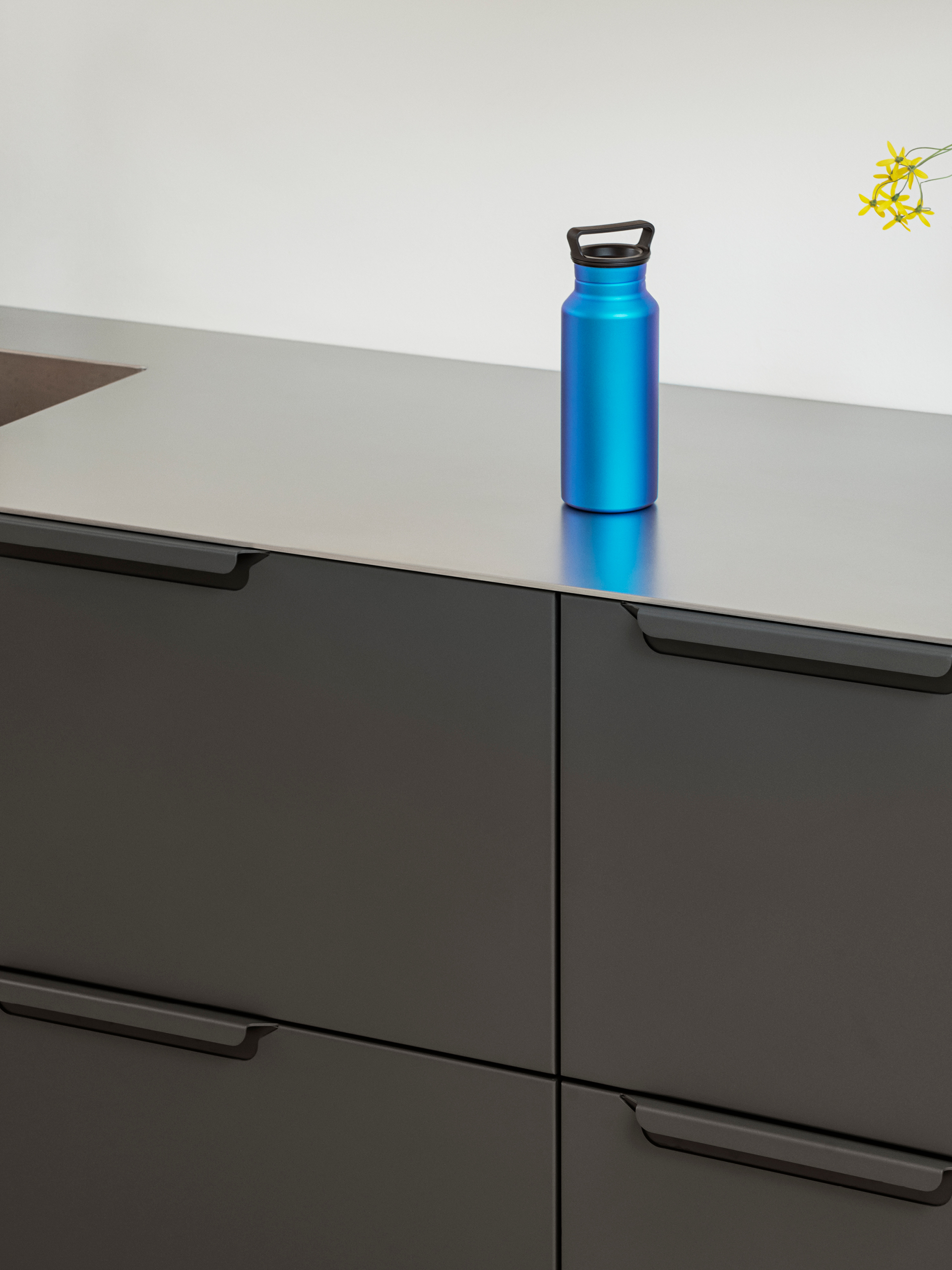 "I like the contrast between the unpolished, old style of the building and office space combined with the raw, industrial look of the FOLD kitchen – the clean lines, the steel worktop, and the robust design. I really appreciate contrasts and I often get inspired by it." – Karl Oskar Olsen, co-founder & artistic director of Pas Normal Studios