Introducing the Atelier Collection
The Atelier Collection invites four artists and designers to interpret four elementary materials; glass, ceramics, metal and wood, creating a series of handles. Nina Nørgaard, Yukari Hotta, Alberte Tranberg and Maria Bruun transform an everyday object into something highly personal, exploring the tension between craft and industrial manufacturing.
Glass handles by Nina Nørgaard

Nørgaard's approach to glass is grounded in respecting the true nature of a material or process. Working with liquid glass, she insists on not pushing it in a direction it does not want to go. She compares it to 'rocks in water', often more seductive underwater than over. They are most beautiful when in their element. Her process is about believing in letting things be what they are, to move freely.

About the designer

The last five years have catapulted Nina Nørgaard to the forefront of Scandinavian glassblowers. Her practice is as much about the making of an object as the whole atmosphere around it. Nørgaard's pieces feel magnetic, revealing something about the material as you touch it. Bubbles, lines and variations add to the magic of mouth blown glass, its tactility and expressive qualities. The organic, rounded shapes of her work derive from a commitment to following the material's own voice.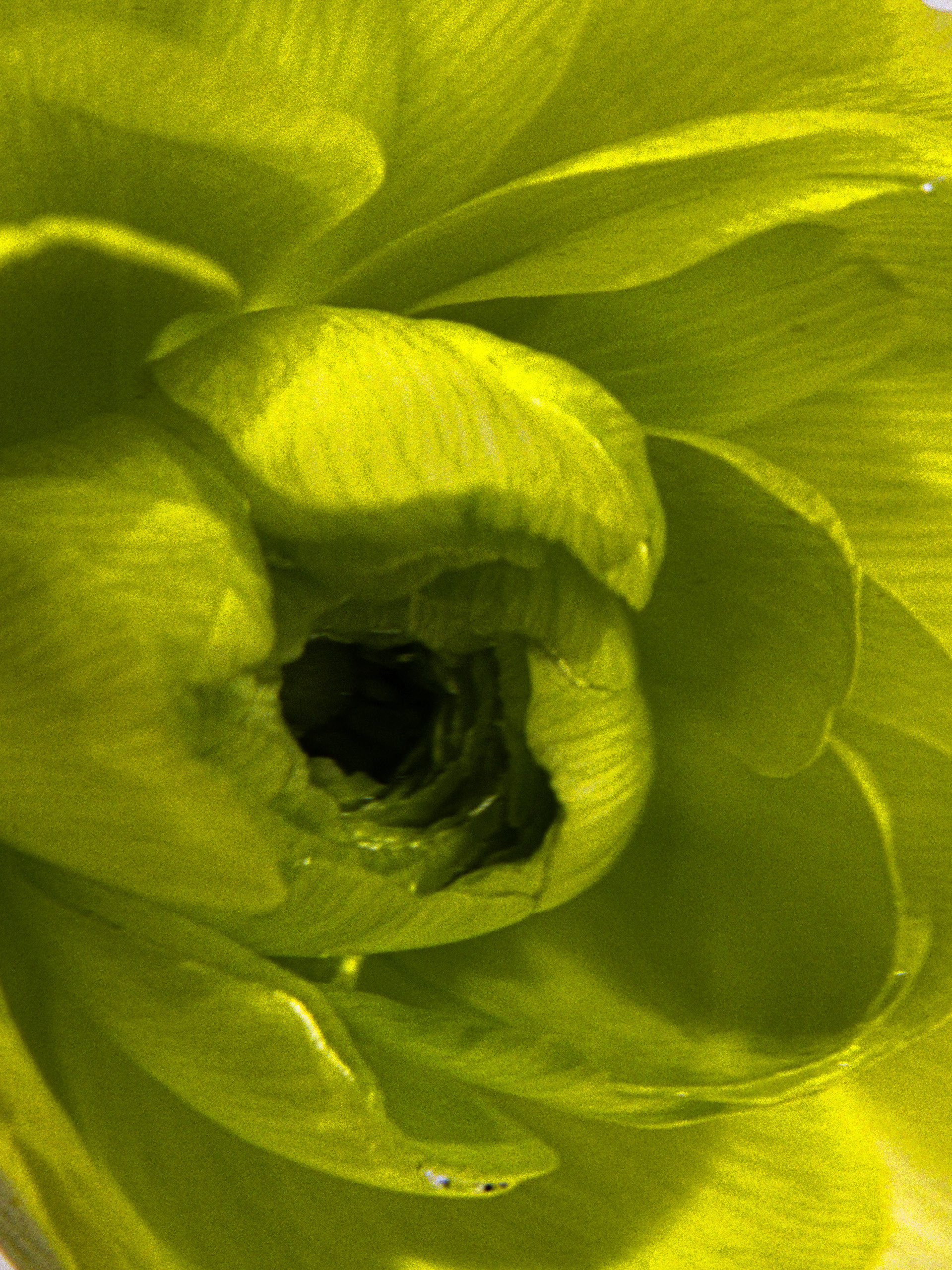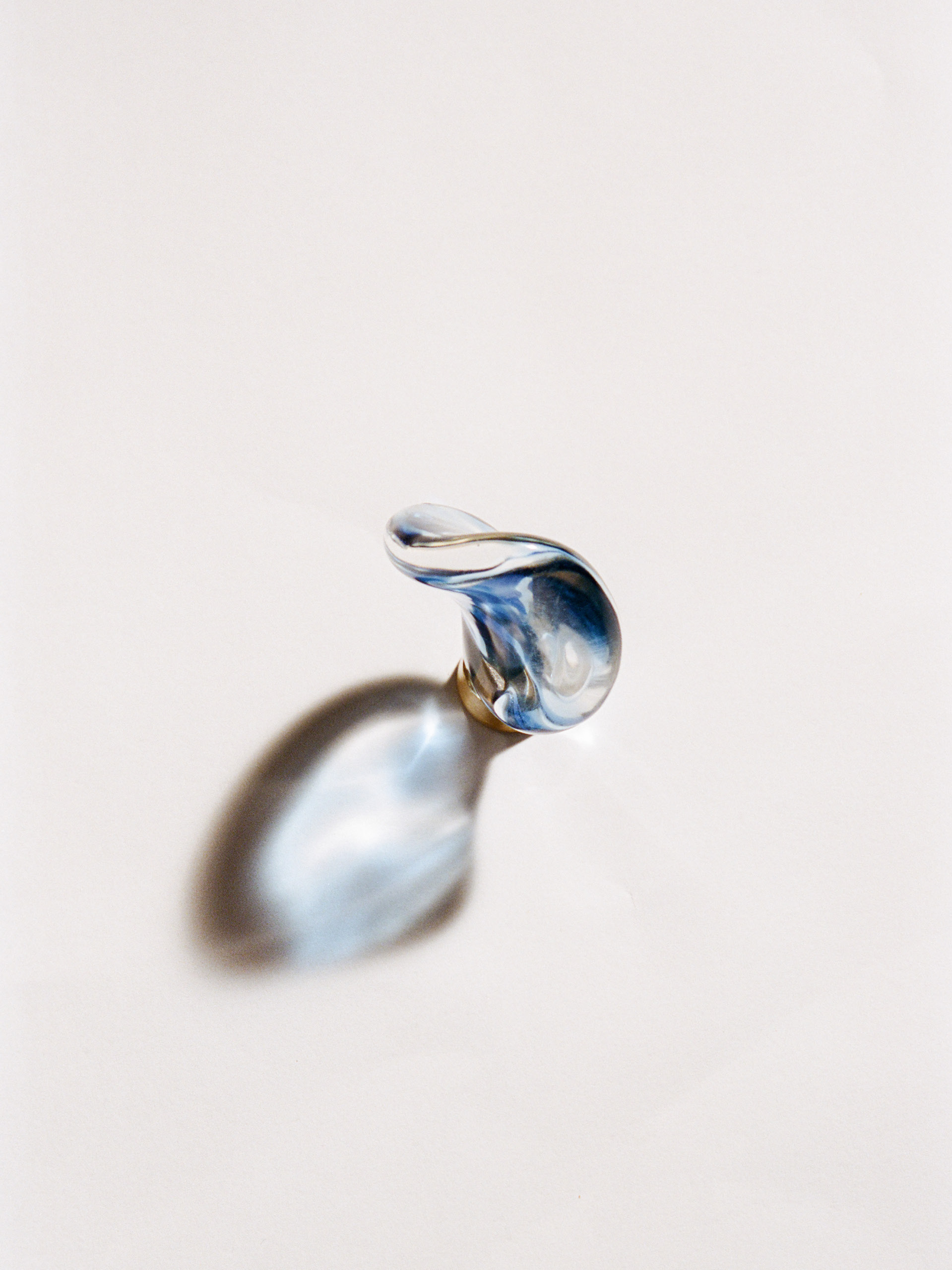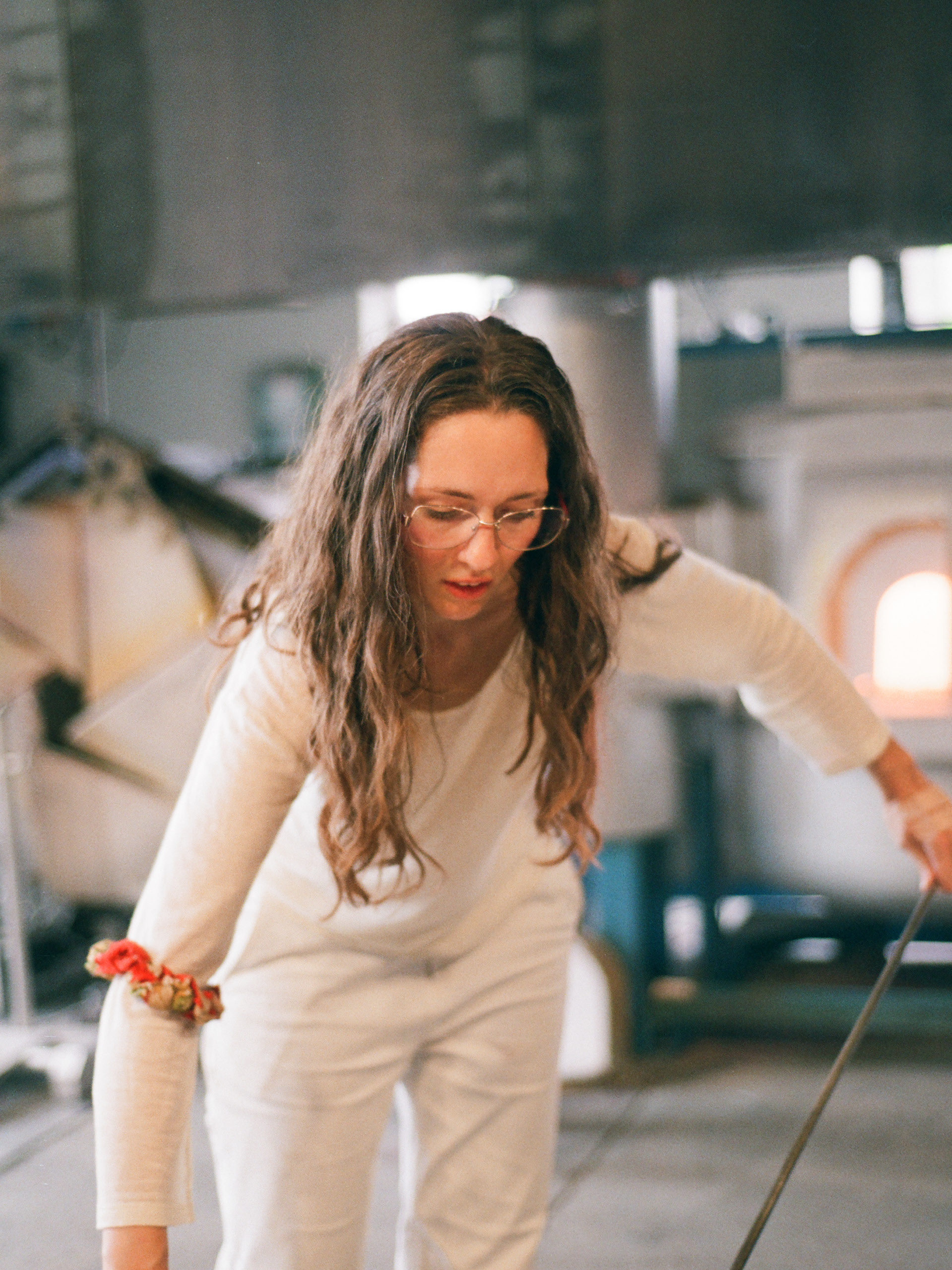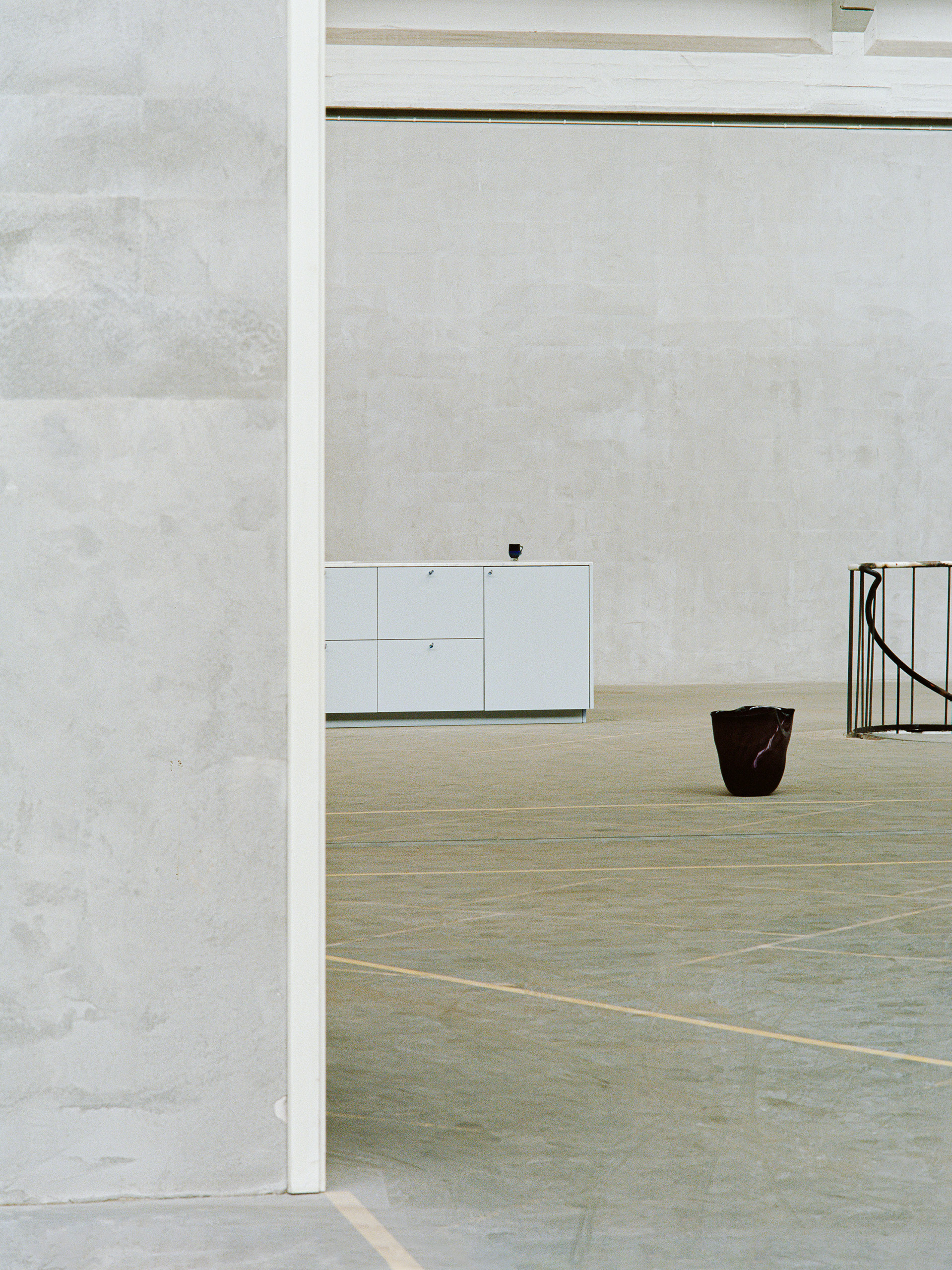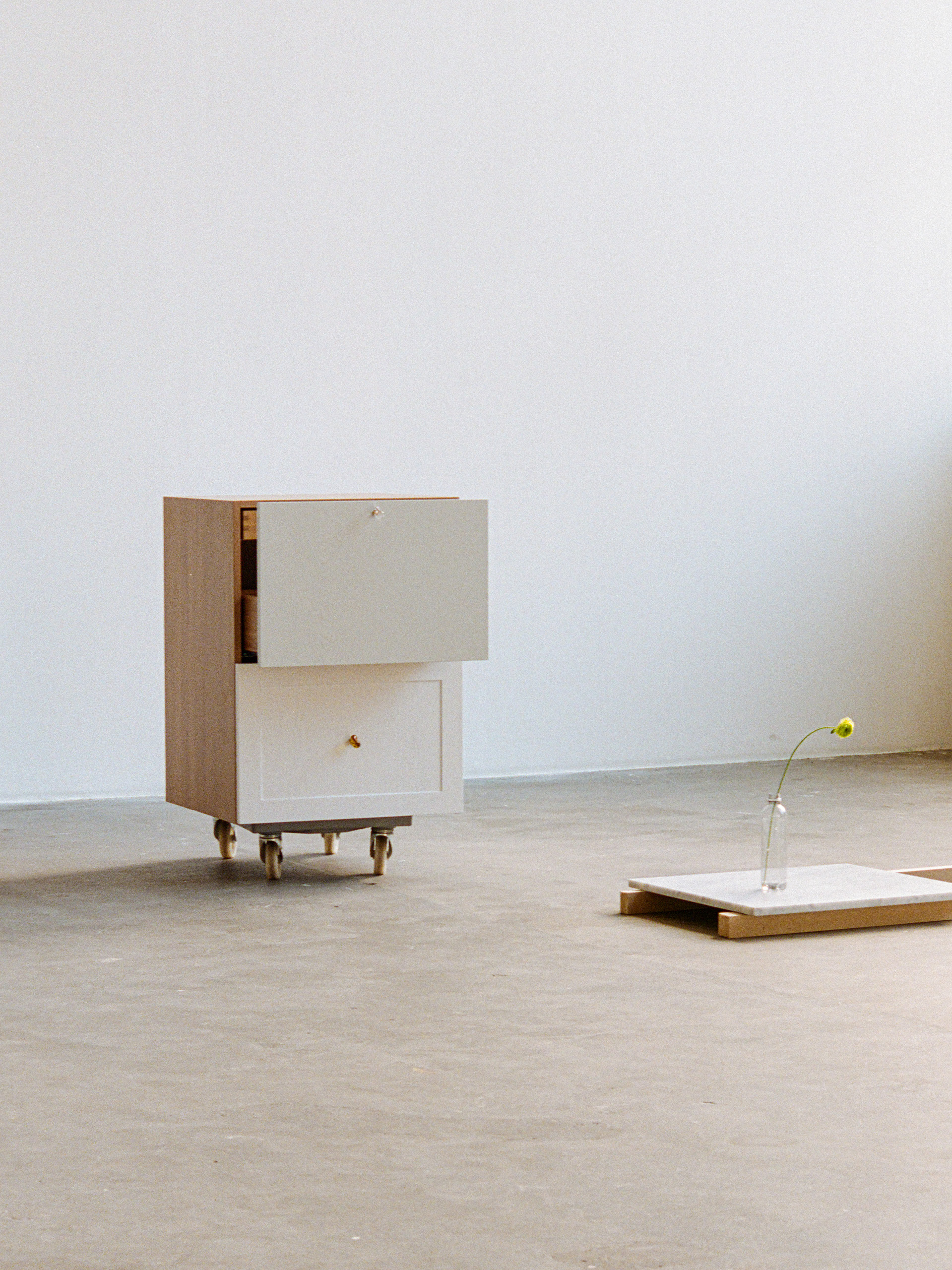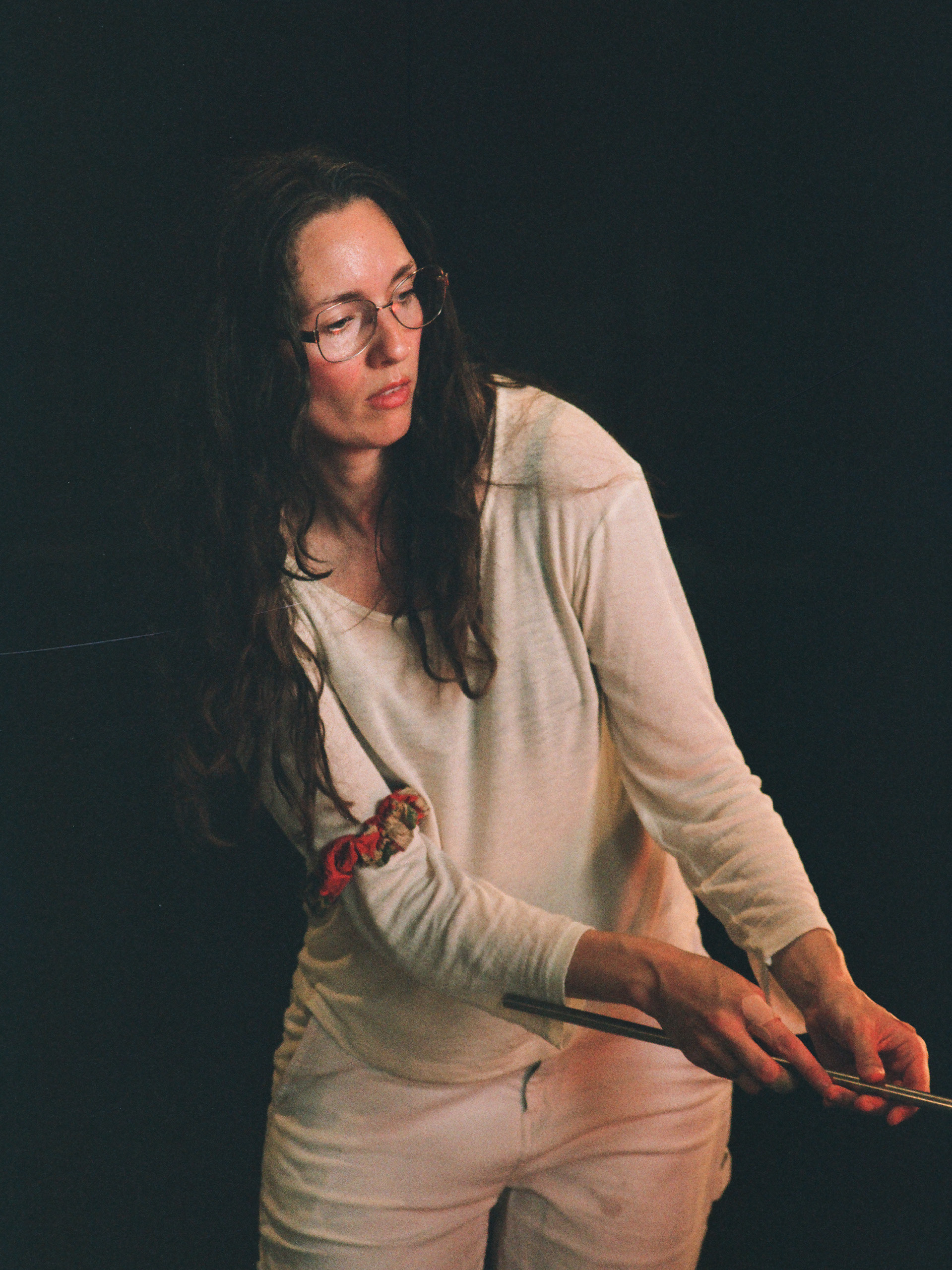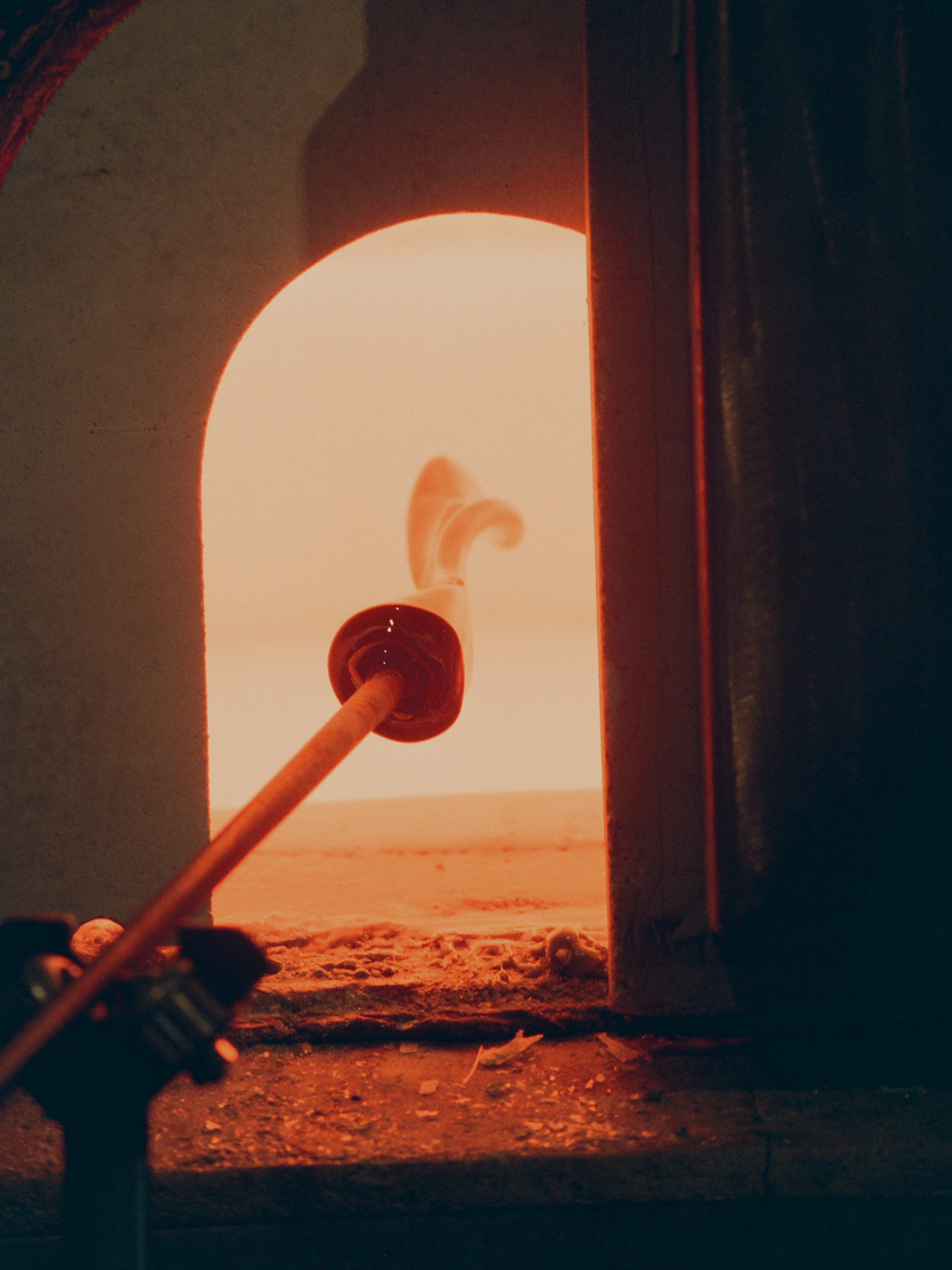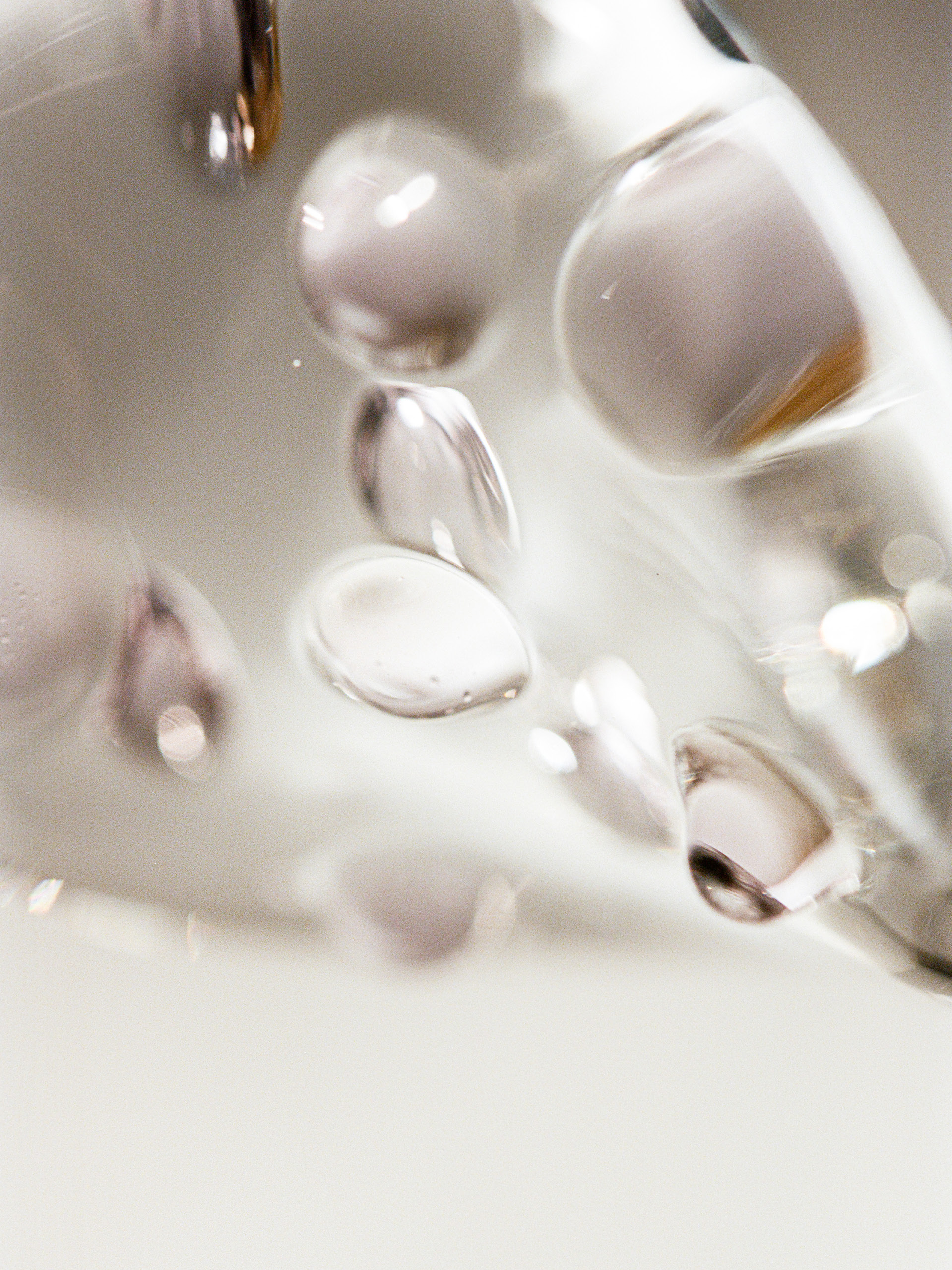 Porcelain handles by Yukari Hotta

Hotta's superorganic shapes speak of the tension between softness, adaptability and hardness. A sense of awe of the material marks her process, which she sees as a dialogue between the maker and the material; the material influences the shape in mind. Clay wants to do what it wants to do. As making ceramics is a notoriously slow process, it is up to the maker to listen, patiently wait, and rework.

About the designer

Coming to Denmark from Japan to study design and working as an interior and product designer, Yukari Hotta stumbled into ceramics by chance. She learned and practiced alongside and from other people in a shared studio, which offered a privilege of ease, of not caring too much about the final outcome. Hotta's pieces are all about the meeting between raw textures and almost bodily form—smooth in some places, rough in others. This combination creates a compelling dimension, inviting to be touched.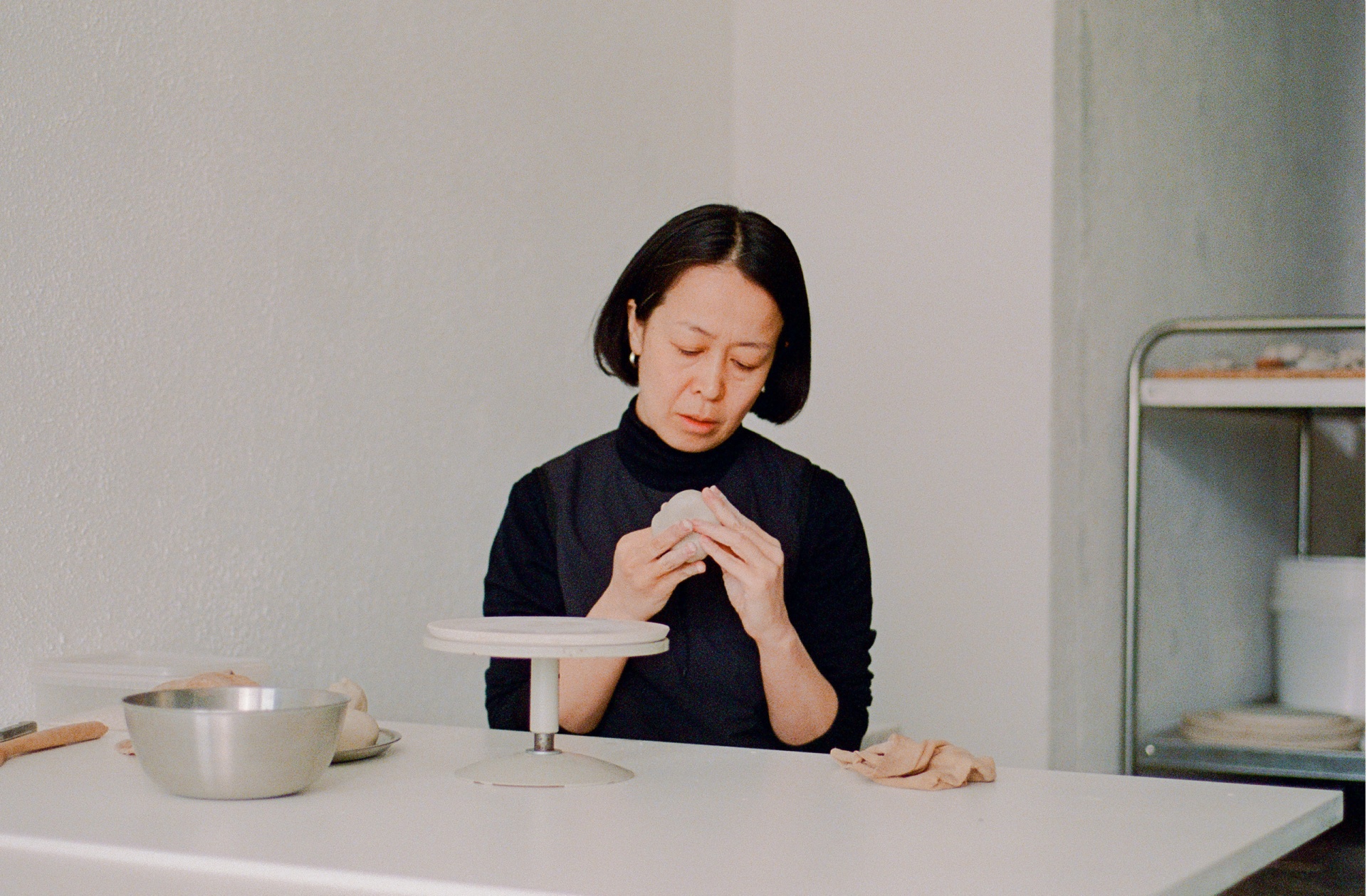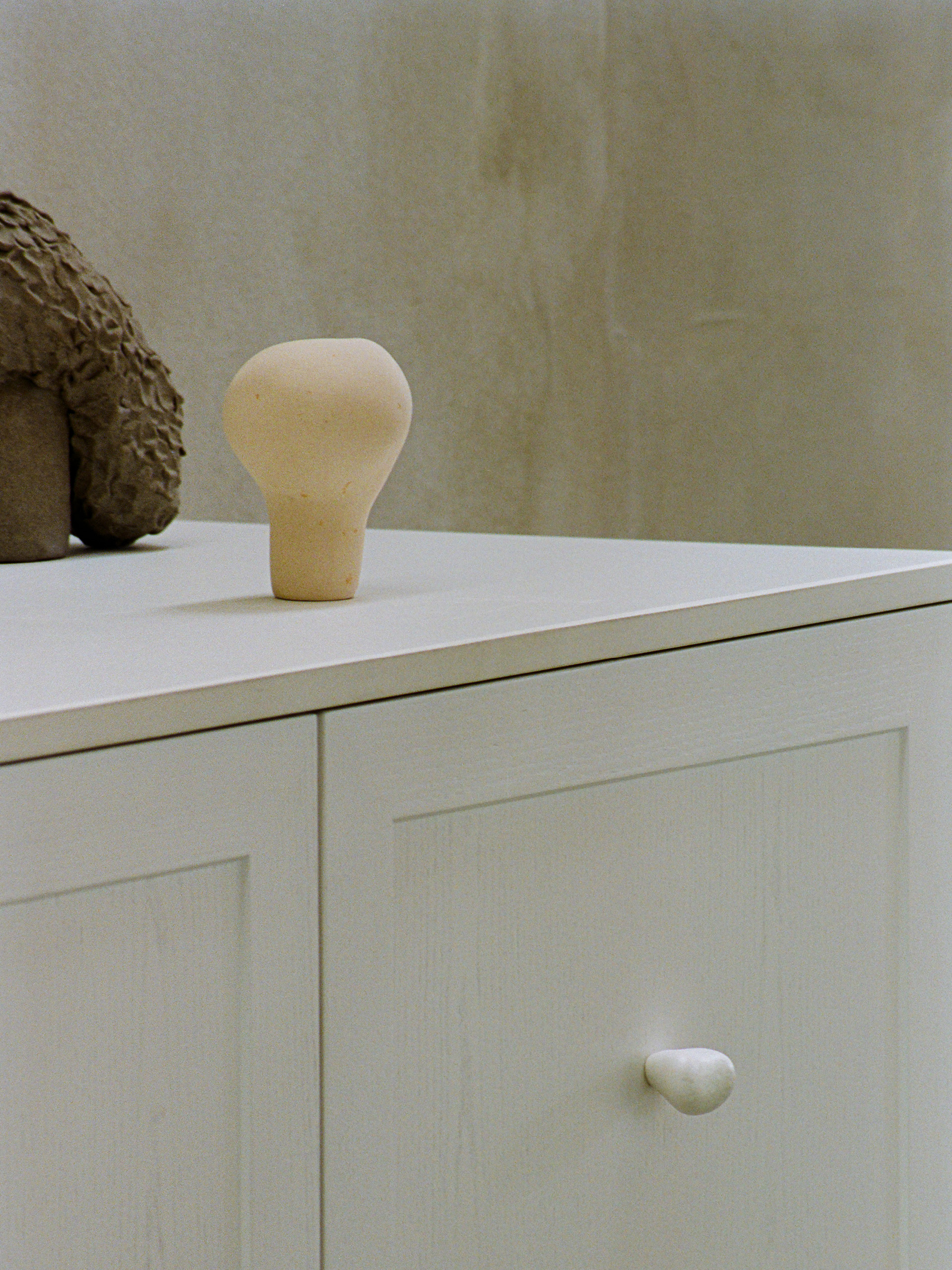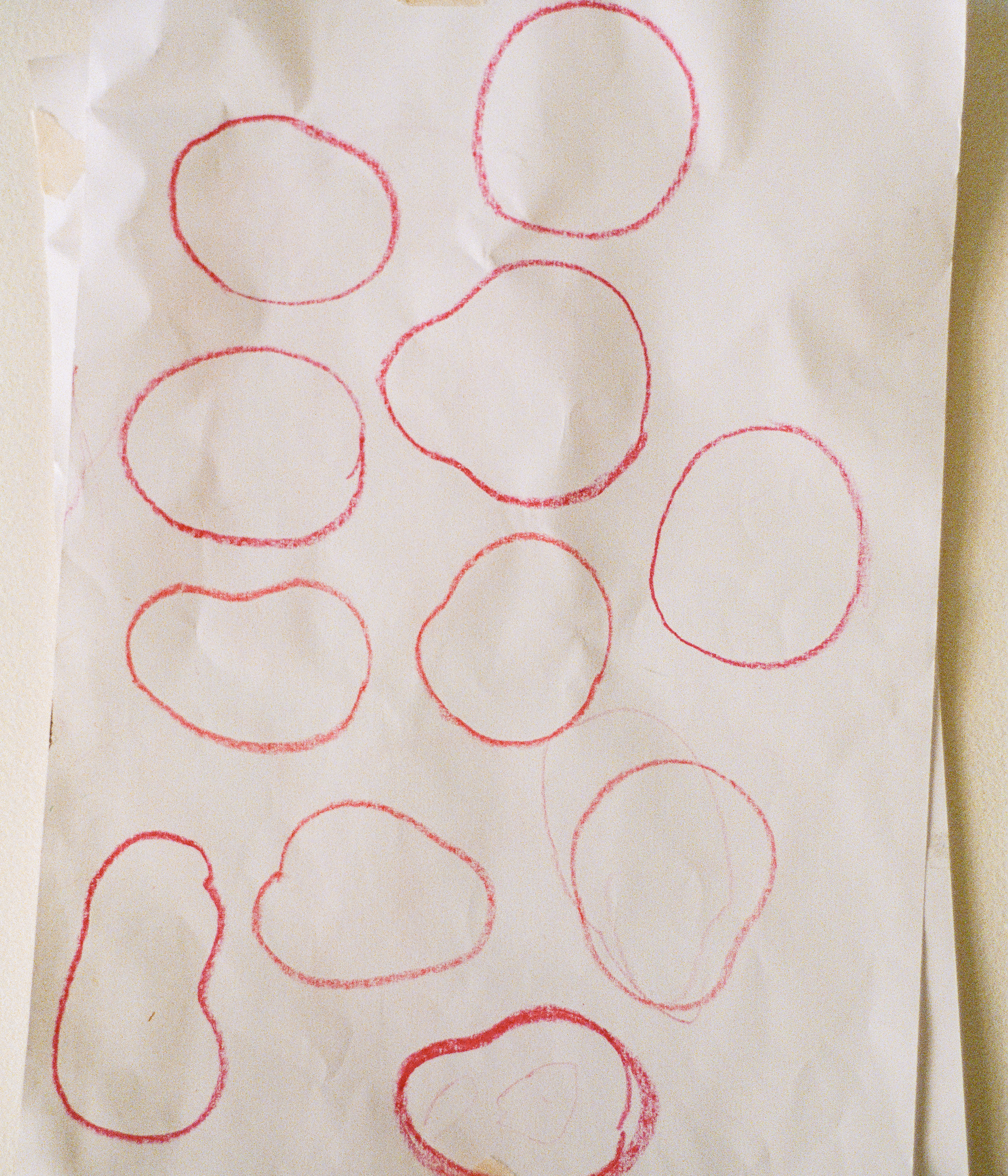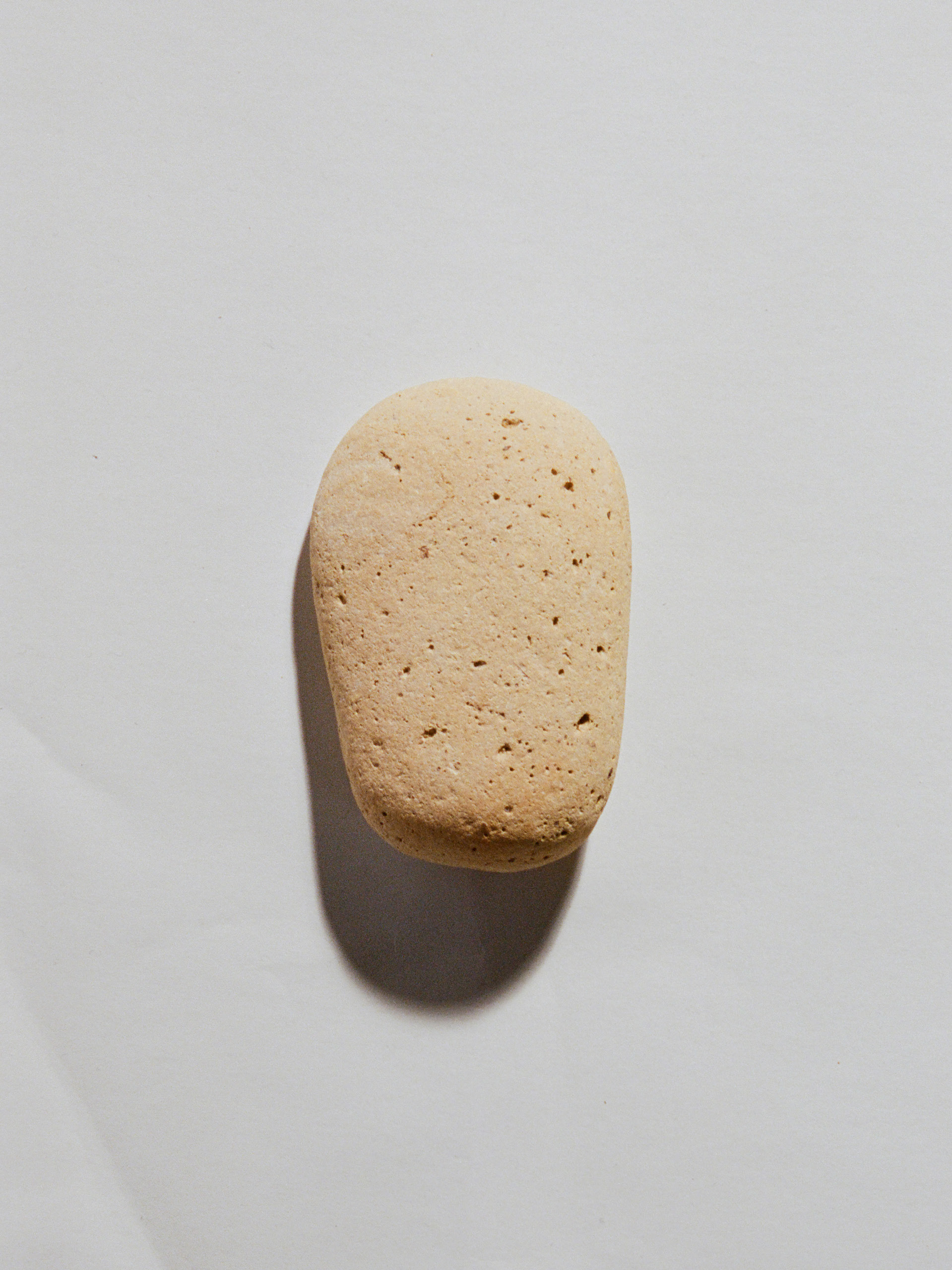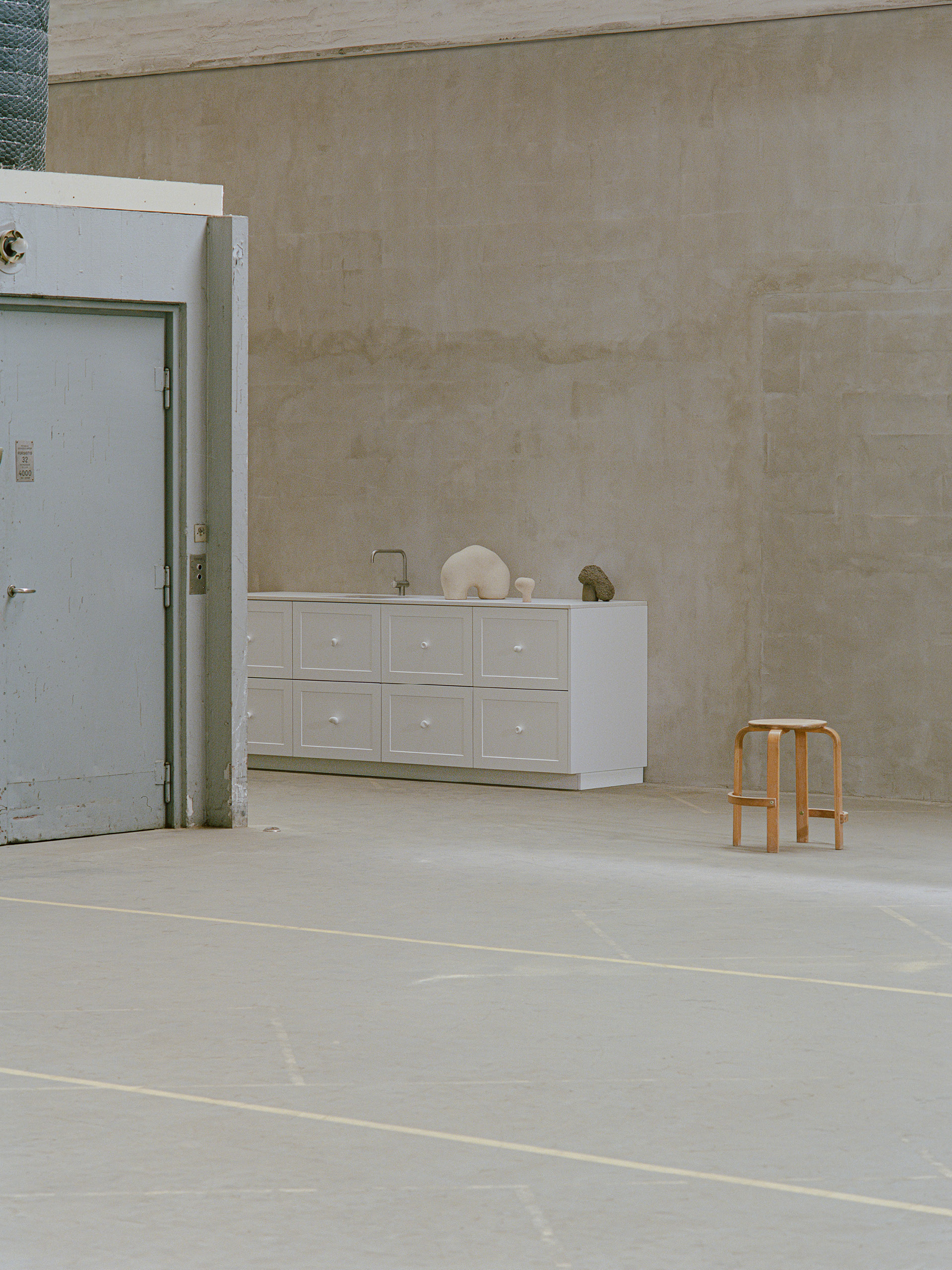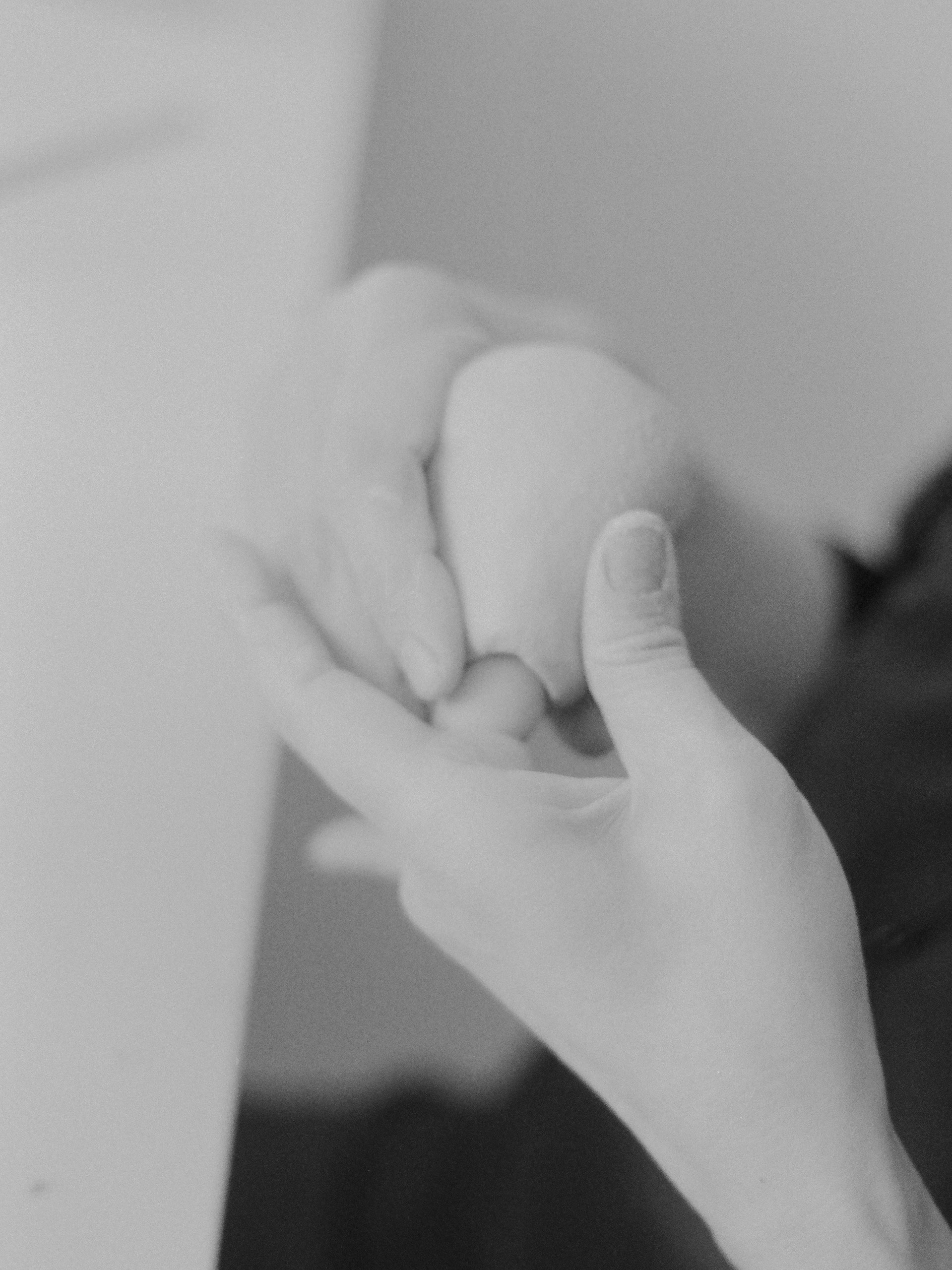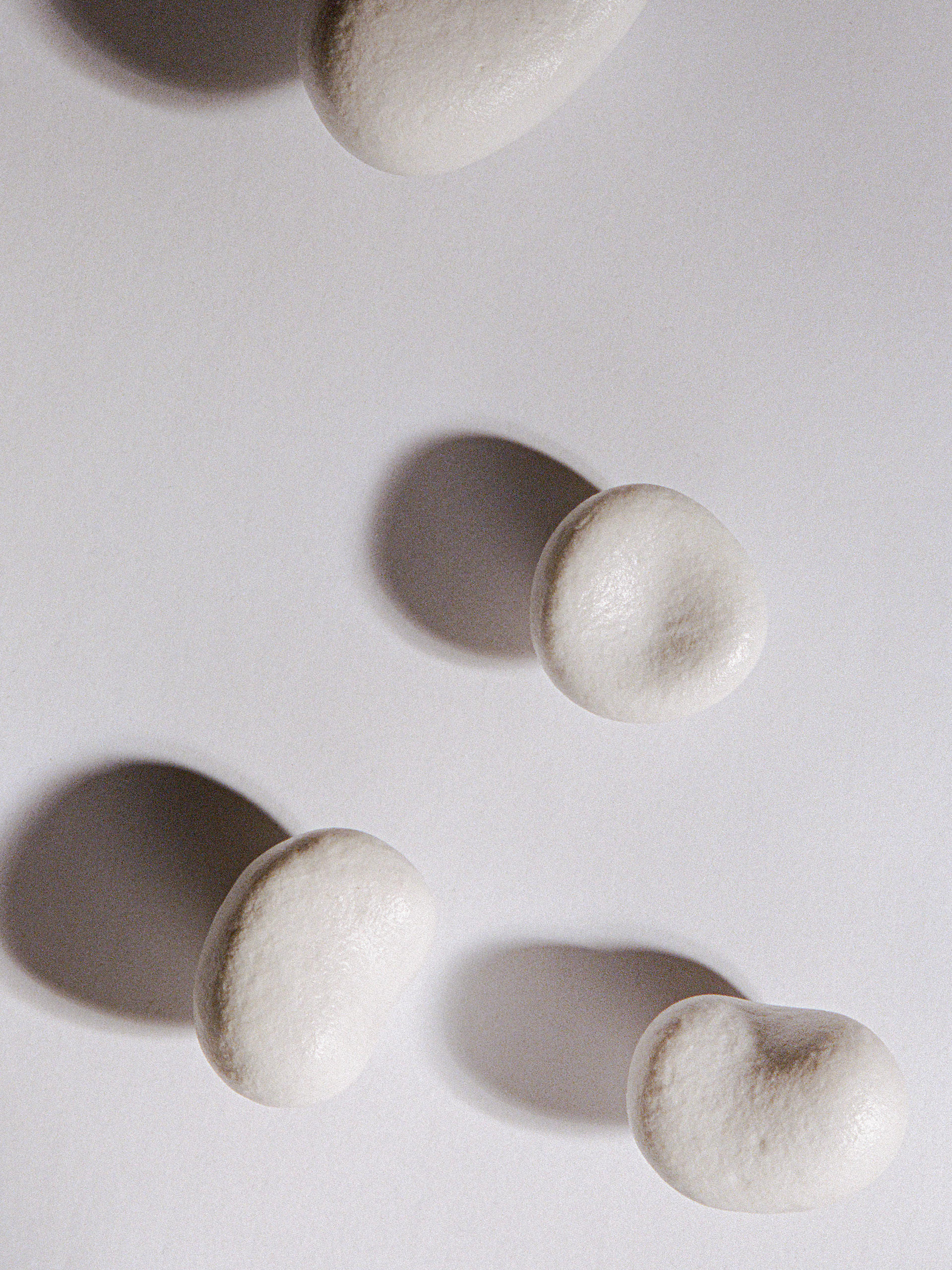 Metal handles by Alberte Tranberg

Tranberg describes metal work as a dance between the artist and the material, where the latter directs the process. It is up to the maker to observe how the metal responds to her tools and impression. Welding and metal fabrication appealed to her because of its intimidating nature, revealing the opportunity to play with the material and tools, responding to the impact of each element.

About the designer

The Danish artist and metal fabricator Alberte Tranberg's work anticipates how we perceive tactile experiences with our entire bodies and how we react to our surroundings. Based in Philadelphia, she makes and develops her work in the large-scale, gritty environment of her workshop. Tranberg's work as an artist is predominantly developed through the tension between craft and industrial manufacturing. Her method is grounded in a deep knowledge of metal fabrication, allowing her to break the rules confidently.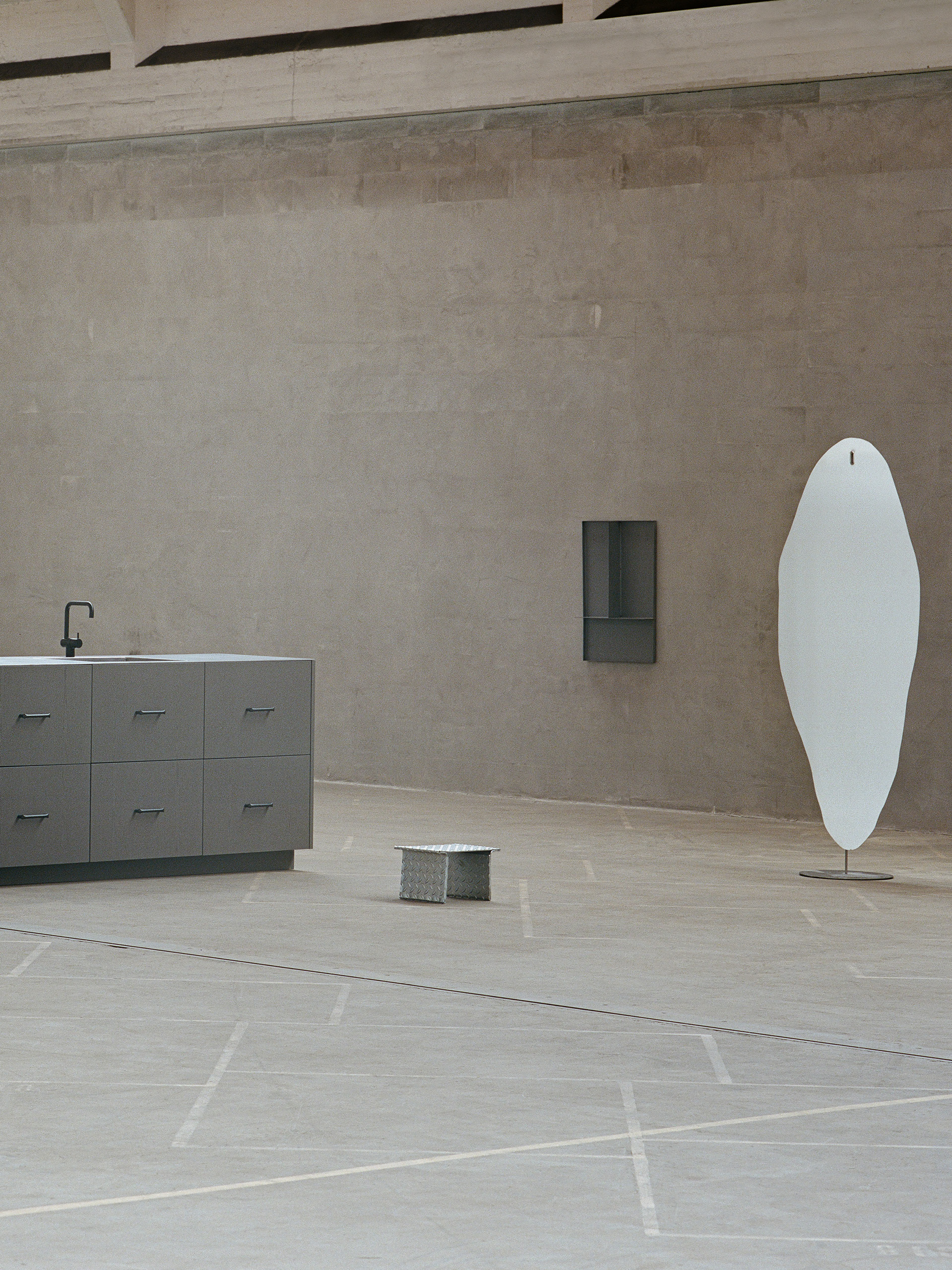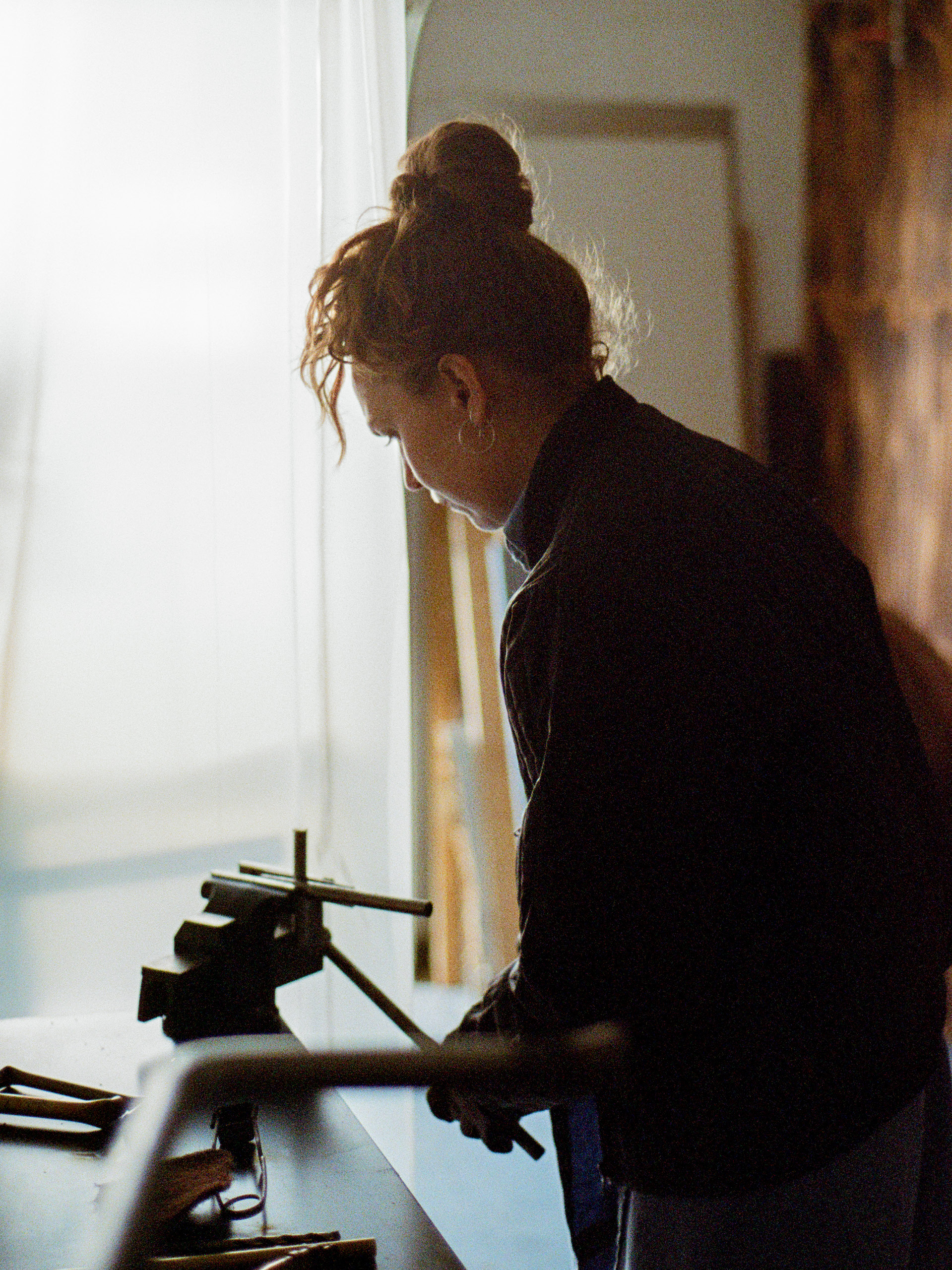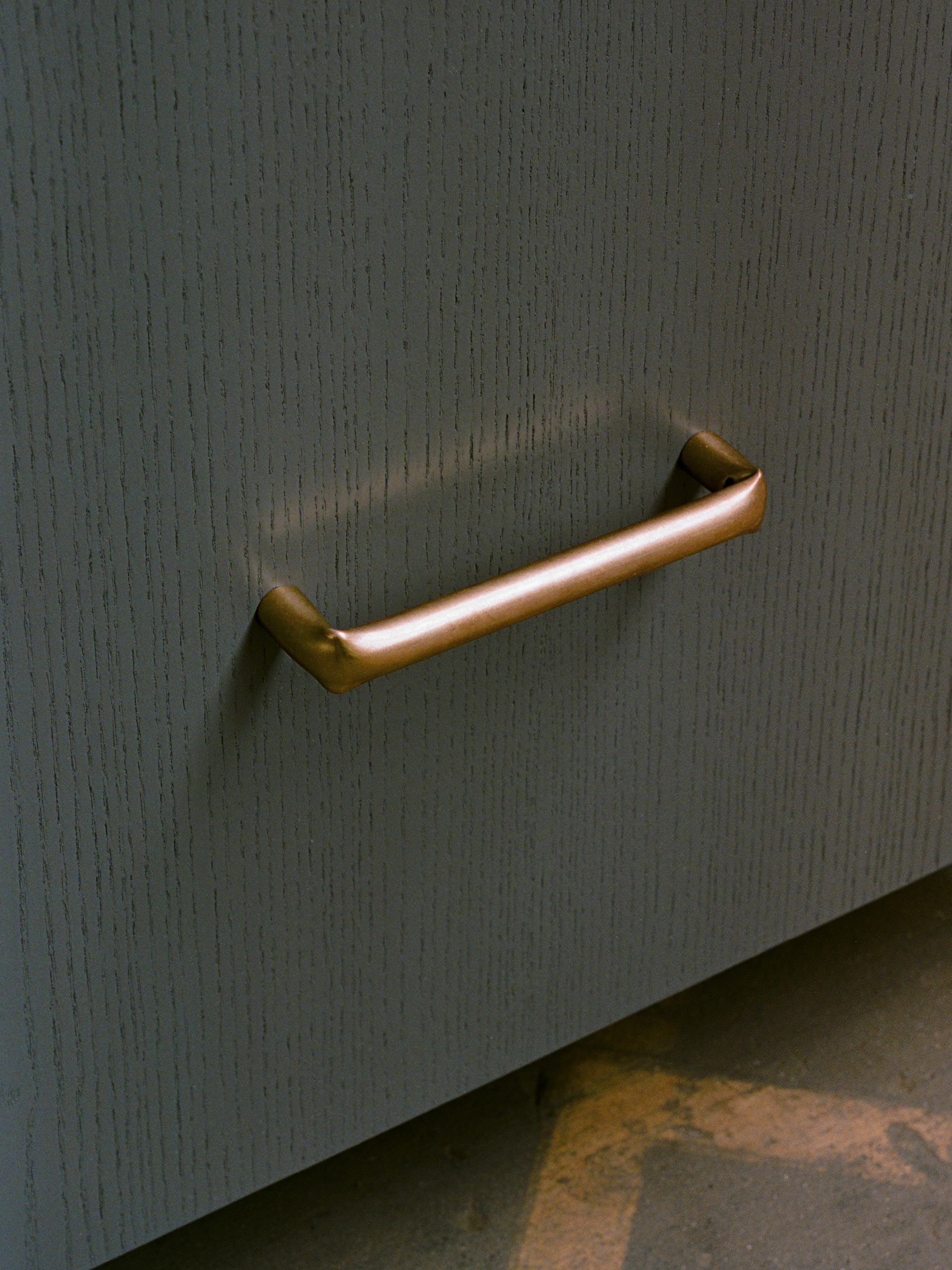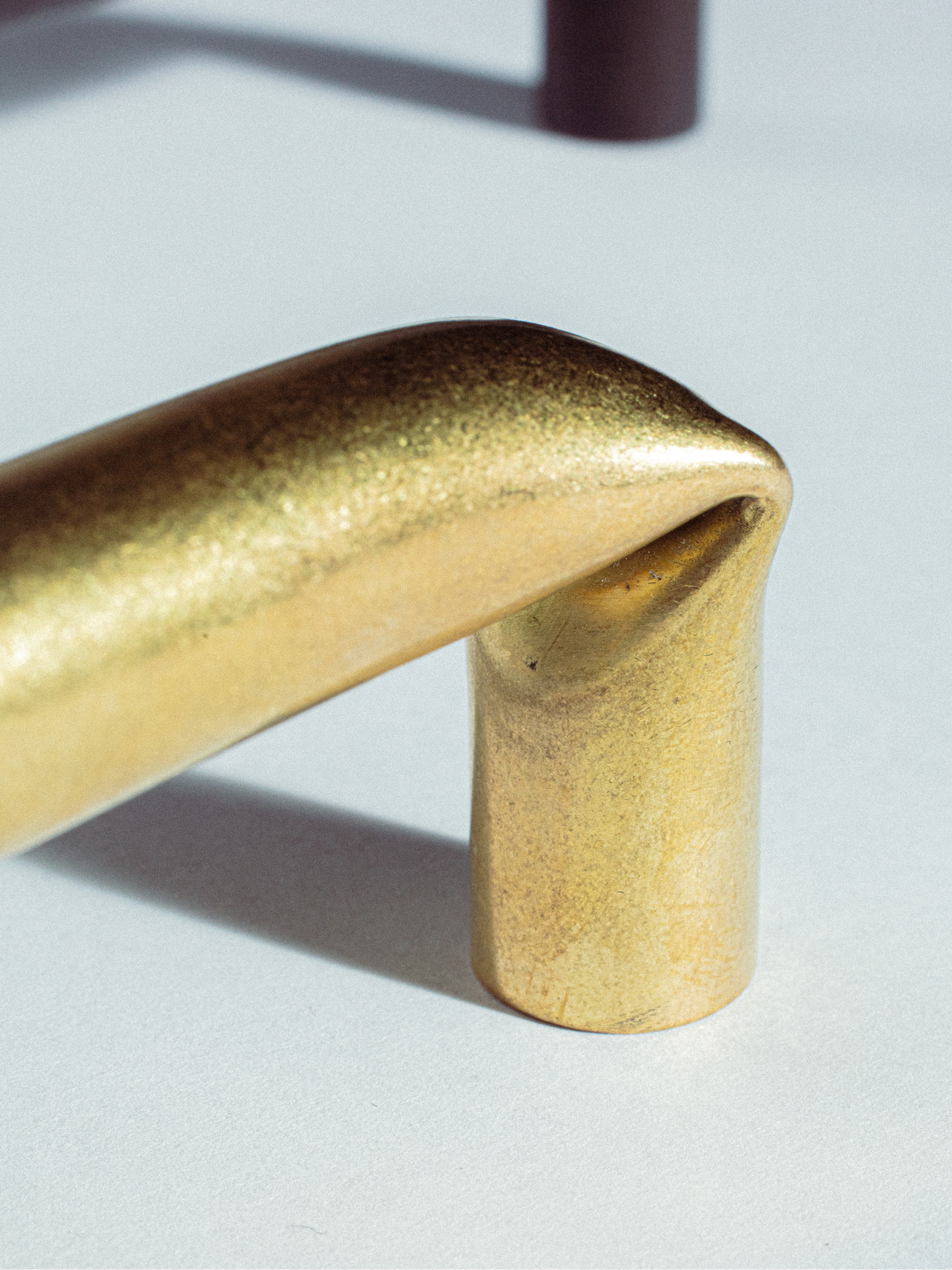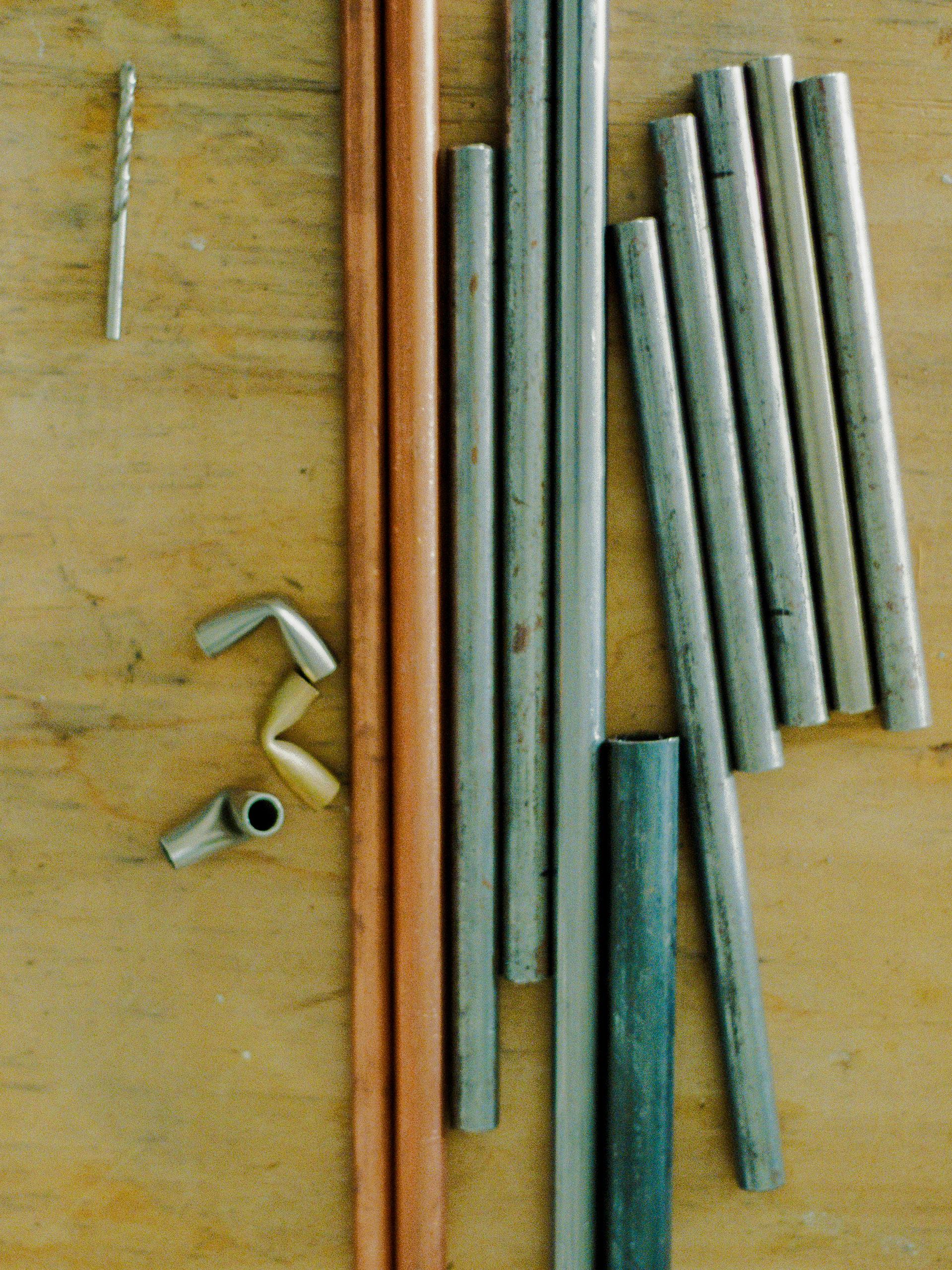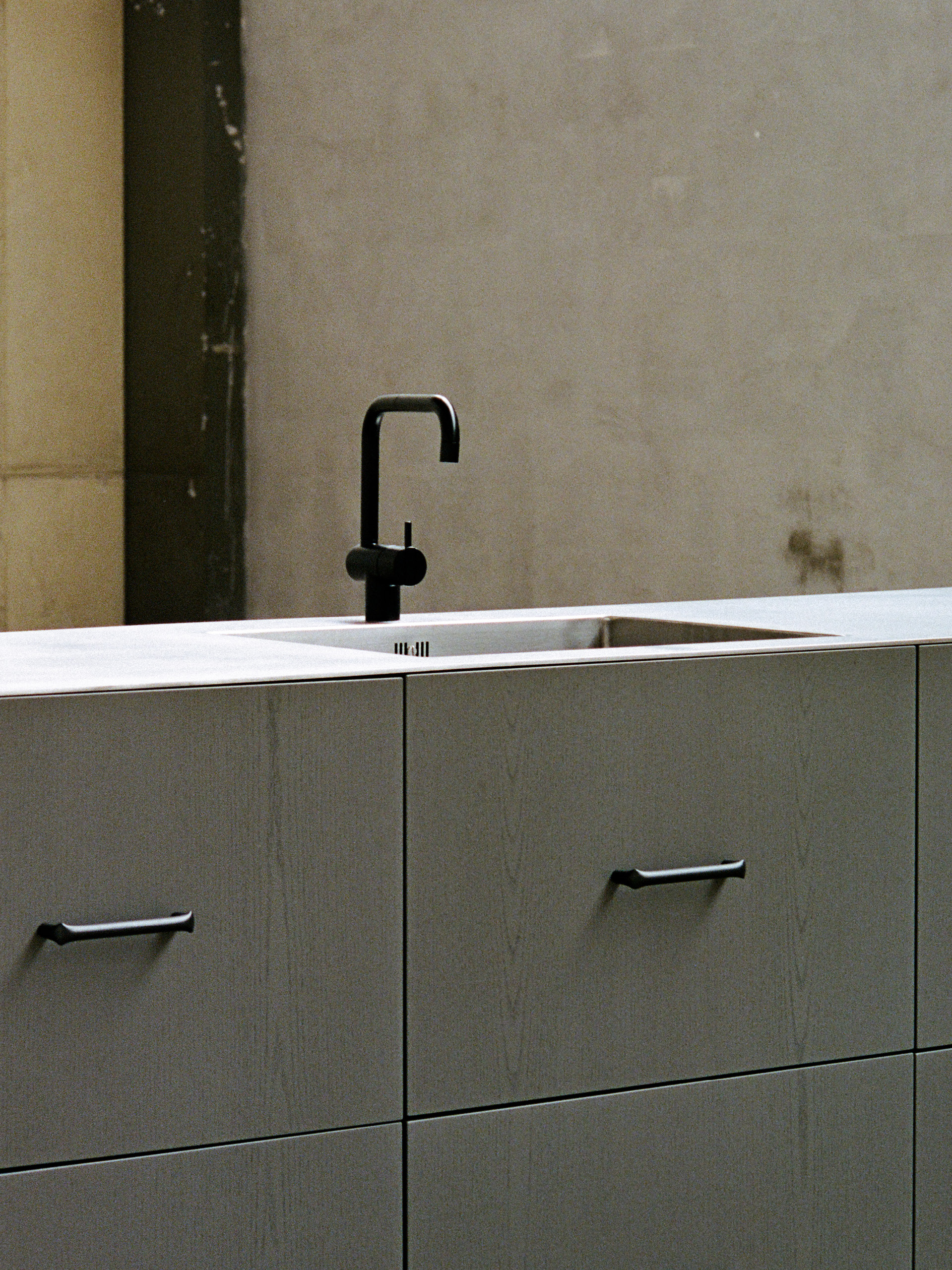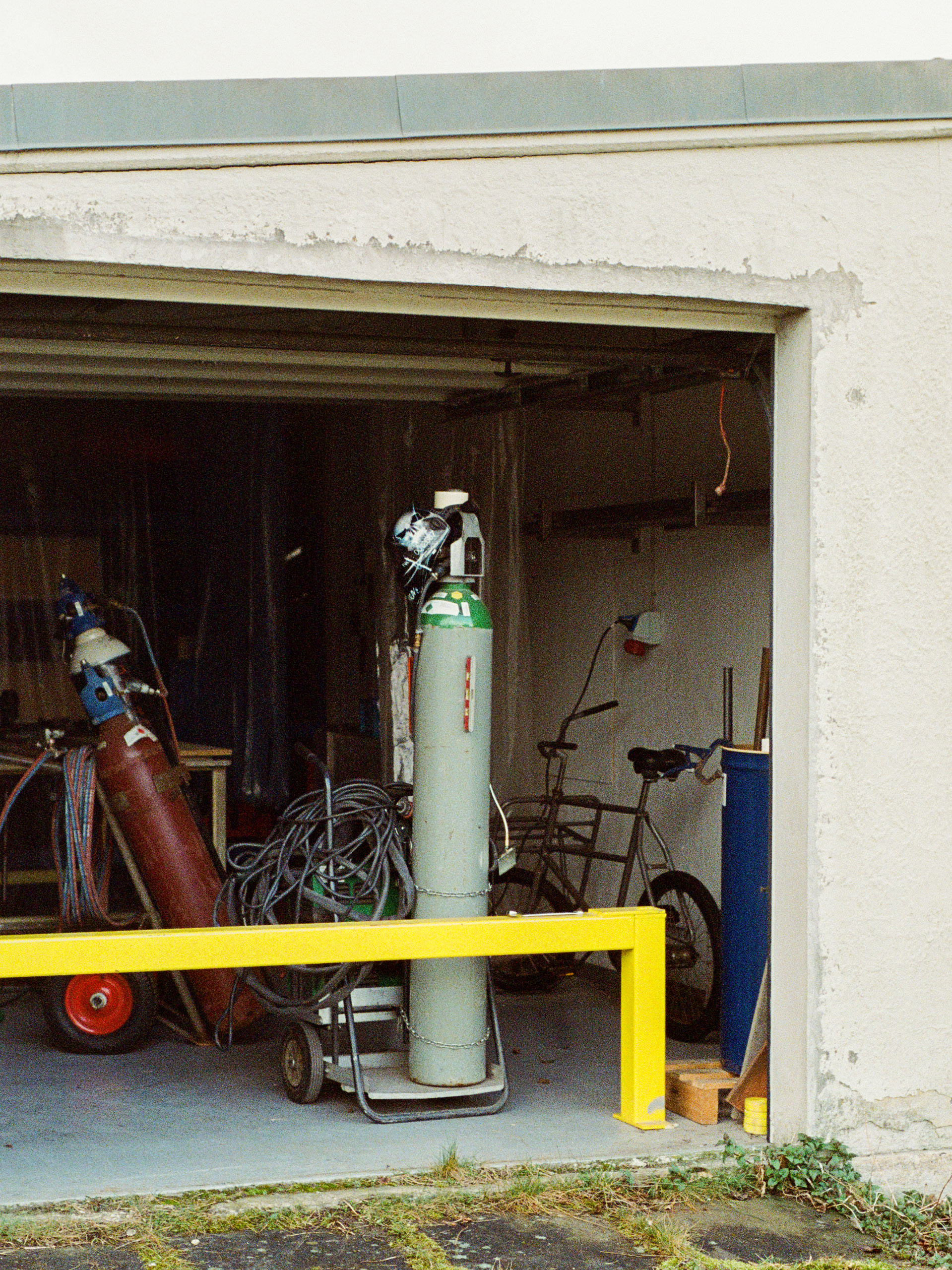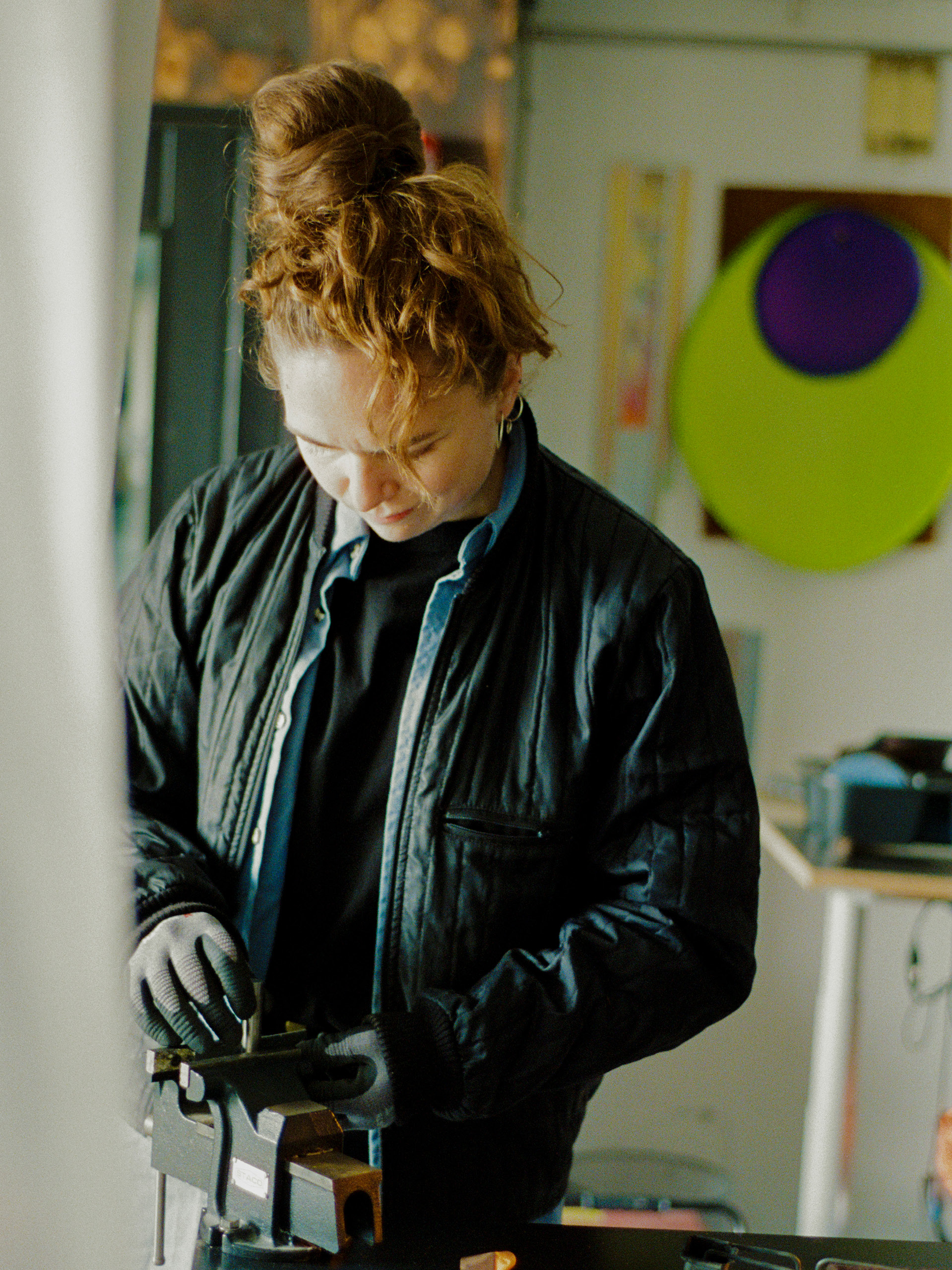 Wood handles by Maria Bruun

Bruun talks about wood as a soulful and democratic material that everyone can understand and shape in, even those who are not trained craftsmen. She highlights its constructive and tactile qualities. Wood allows to make something strong, whether massive or slim, all while remaining soft and approachable.

About the designer

Designer Maria Bruun naturally moves between genre and scale, creating furniture, objects, exhibitions, and spaces that all relate to a bigger story. Her work transcends pure function, but never forgets about it; it invites you to consider how you relate to an object, form, or material. Bruun's work is ultimately about the interplay between circle and square—taking them apart and building something new. It is an exercise continuously repeated with new outcomes, as she approaches craft with both courage and humbleness.