A functional family kitchen with ideal workflow
Private Home in Holstebro, Denmark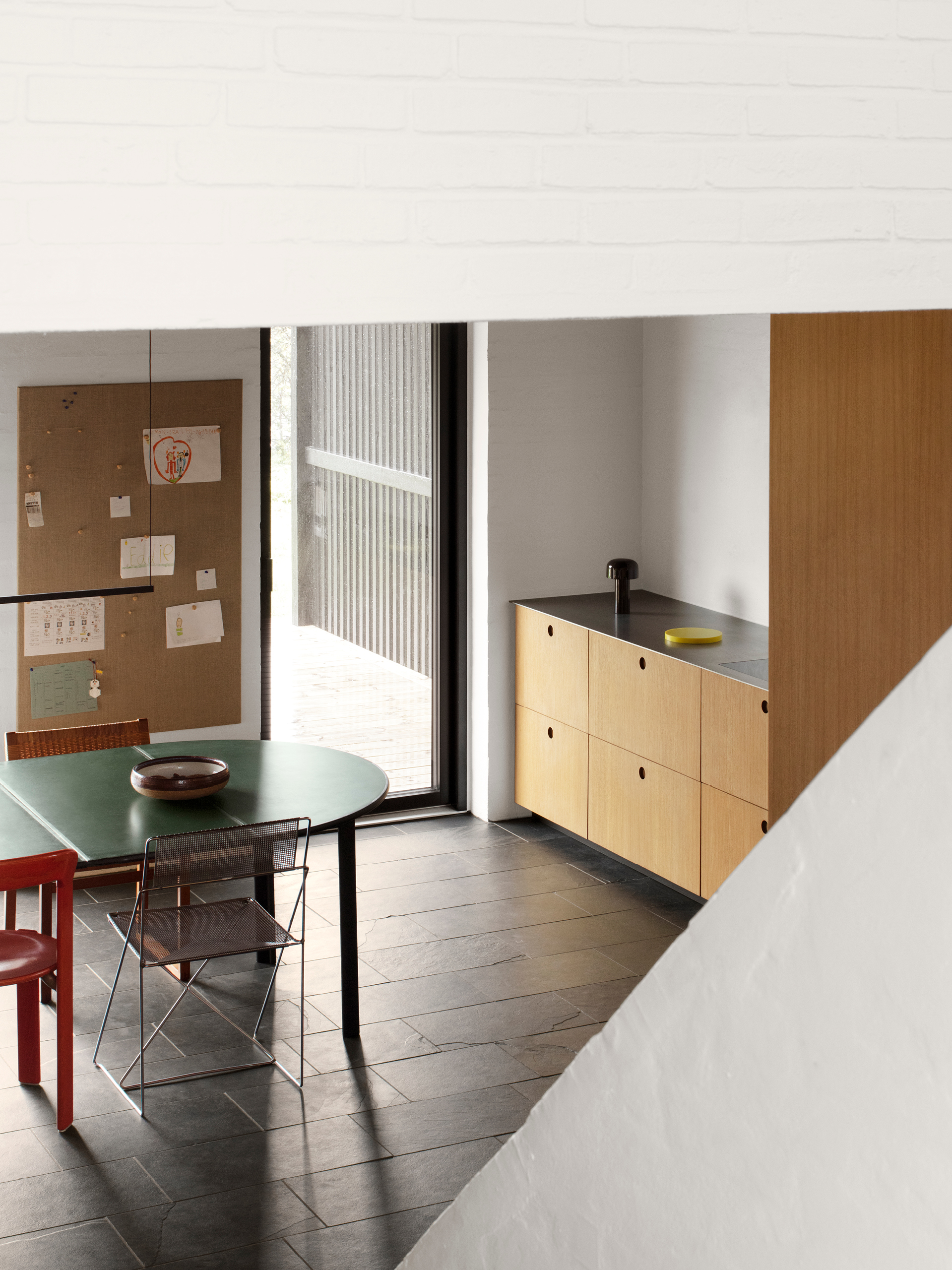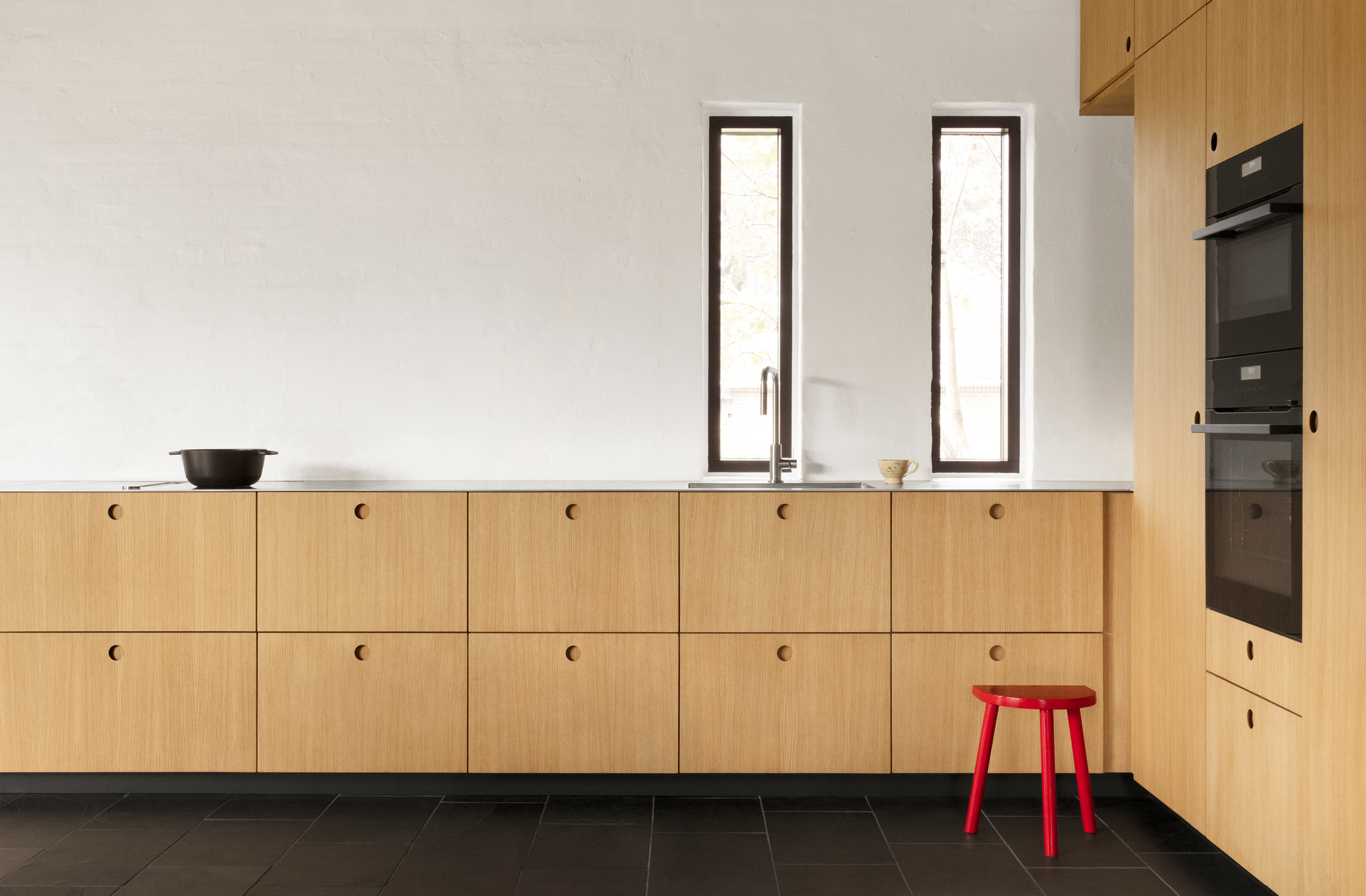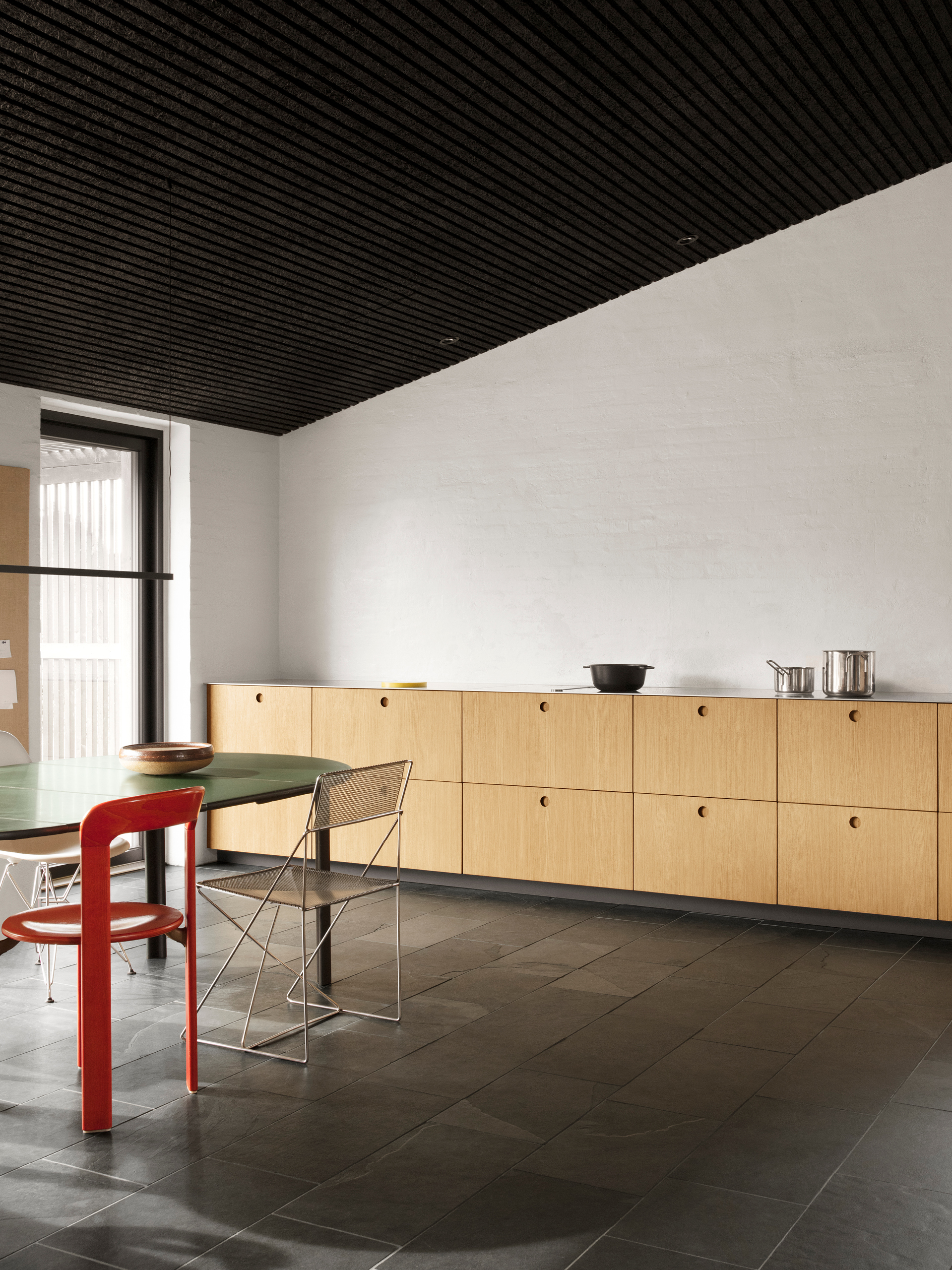 The owners of this 1979 house in Holstebro, knew that they wanted to renovate, but decided to live in the space before doing so. Having renovated once before without living in the space first, they knew that what works in theory does not always work in practice. One of the essential elements of the renovation for them was the kitchen, which is on level two of a three level house. Not only do the homeowners have two kids, so they need to be able to cook daily, but they also often entertain guests for dinner parties.

Their kitchen, with its corner-archetype layout, includes a dining area in the kitchen. The workflow created by the triangle of the cooktop, sink, and oven is ideal for the space. The long countertop offers space between each functional element, ensuring several workstations. They chose the BASIS kitchen in natural oak with Reform cabinets in laminate oak and drawers in solid oak, plus stainless steel countertops. The contrast of materials makes for a straightforward and appealing space.

Functionality and storage were key to this family. The dishwasher door is made from two drawers fronts that are connected to match the overall look of the kitchen. There is also an integrated extractor and two ovens; ideal for cooking big meals! The ceiling height allows for extra storage, so the family added a pull-out organizer in a high cabinet, and extra space for garbage in a top drawer right under the countertop. These details make the kitchen more personal and maximize functionality, especially since the family took the time to live in the space before renovating to really get a sense of what they want. Overall the flow and functionality of this space make it the beating heart of the home, used daily for cooking, eating, and gathering.