Ideas for sorting waste in your kitchen
Make recycling easy with an efficient waste-sorting solution in your kitchen. Consider these helpful ideas for sorting your waste to ensure an organized and fuss-free daily life.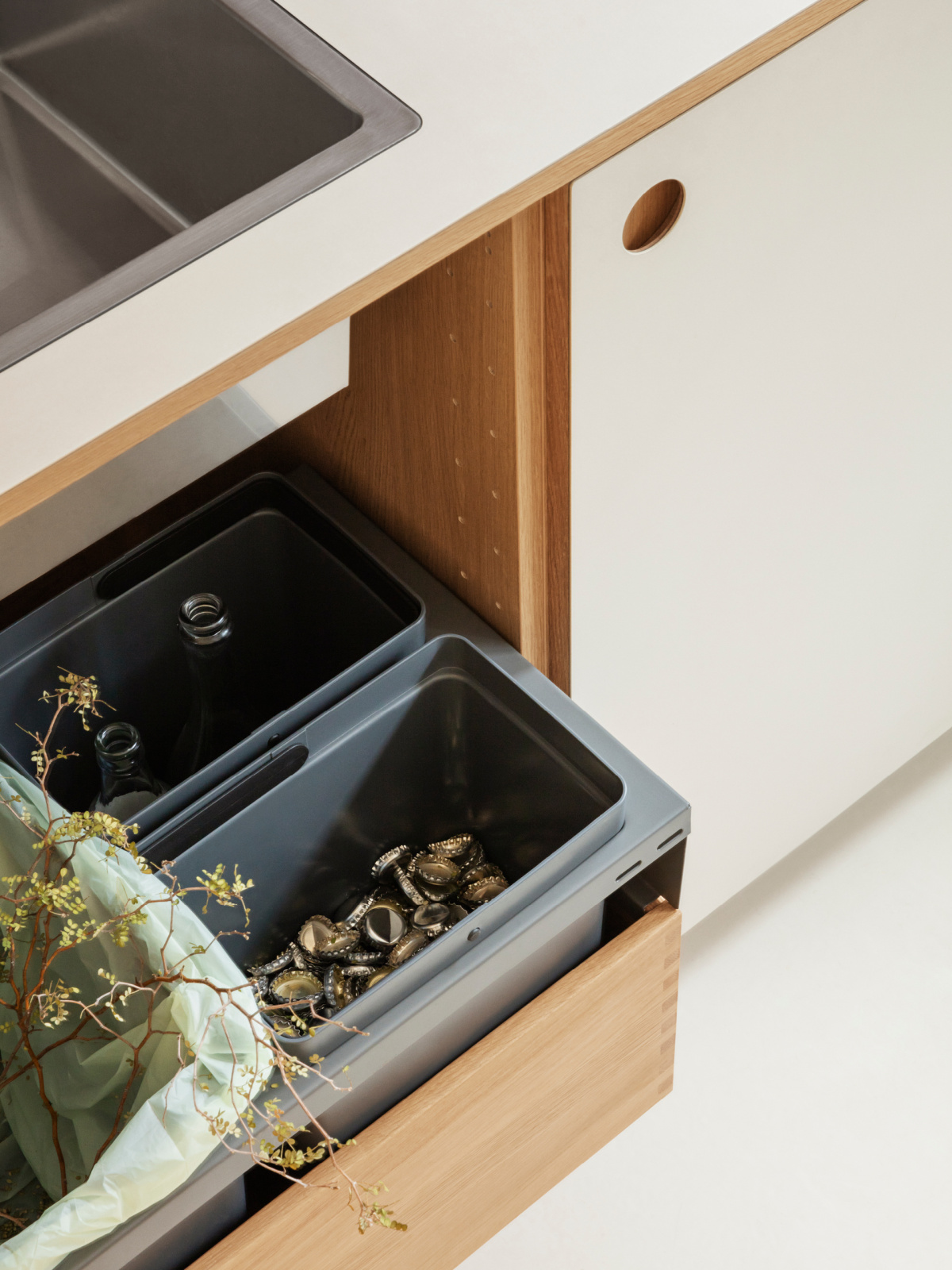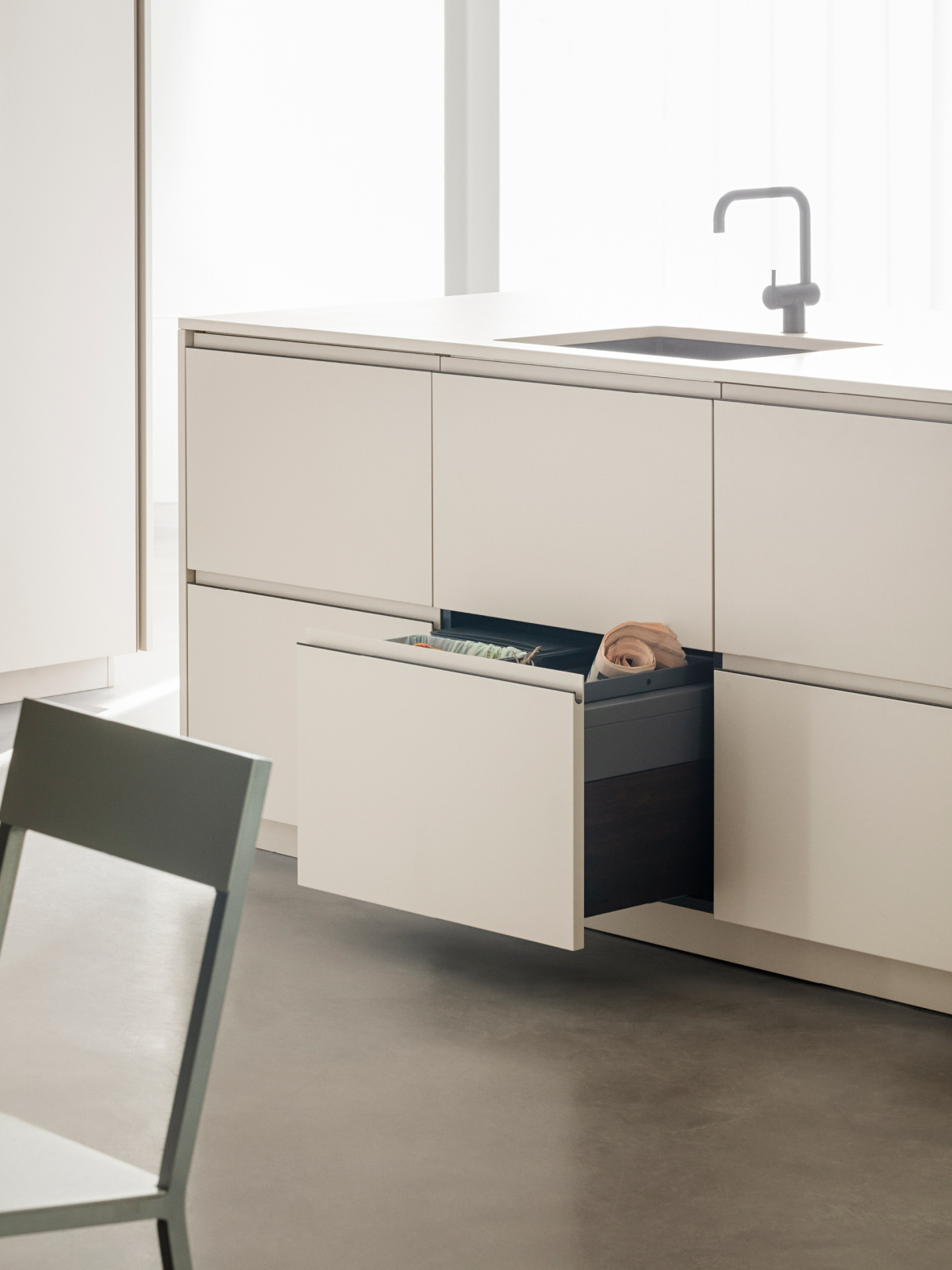 Keep your waste out of sight with pull-out bins
Using pull-out bins will help you keep your waste organized and out of sight. Hidden either within a drawer or behind a door, a pull-out with multiple bins allows you to sort your waste without taking up floor space.

It's a good idea to opt for a solution with removable containers. That way you can simply lift the bins out and empty the content, then easily clean them after use.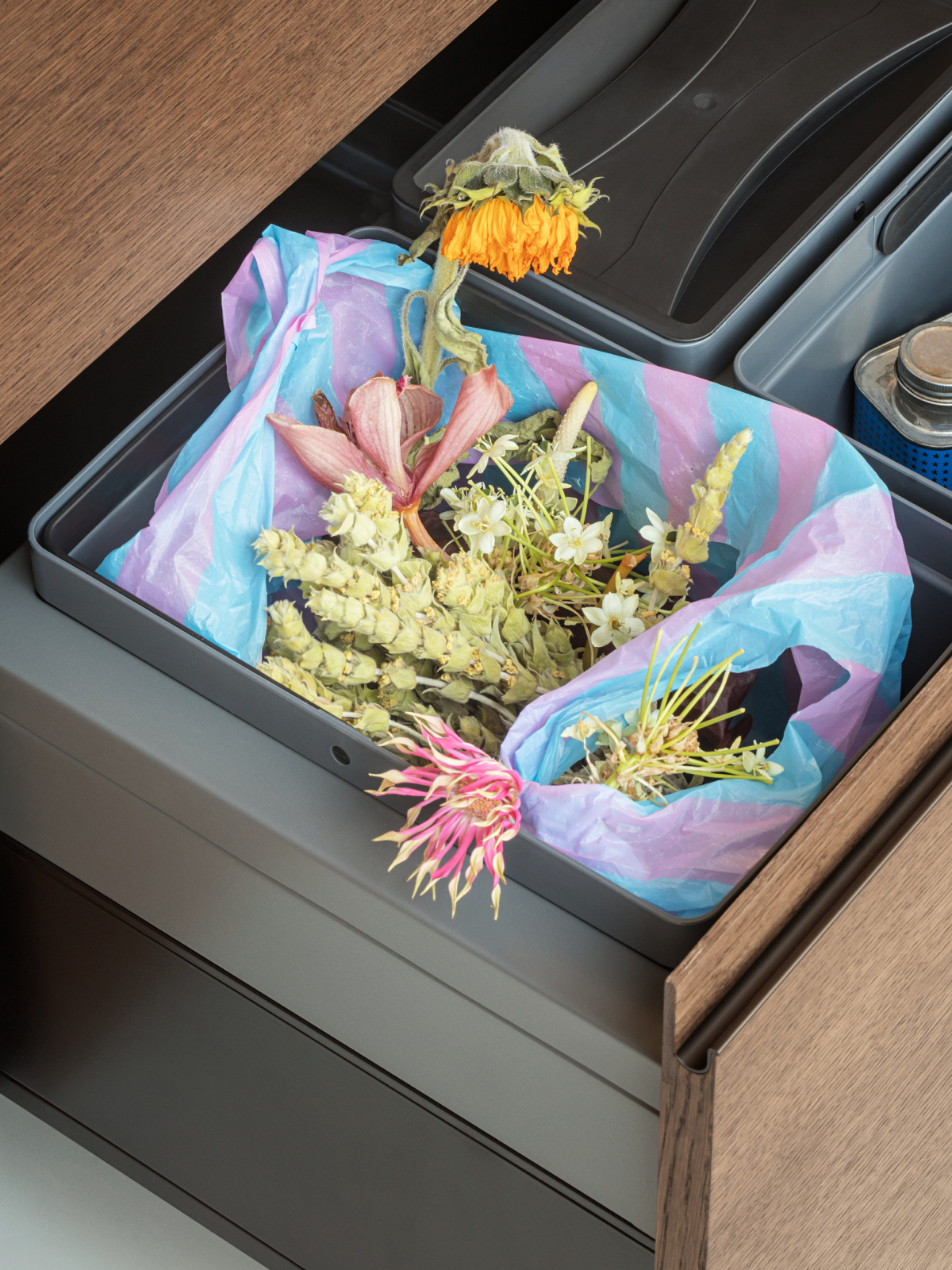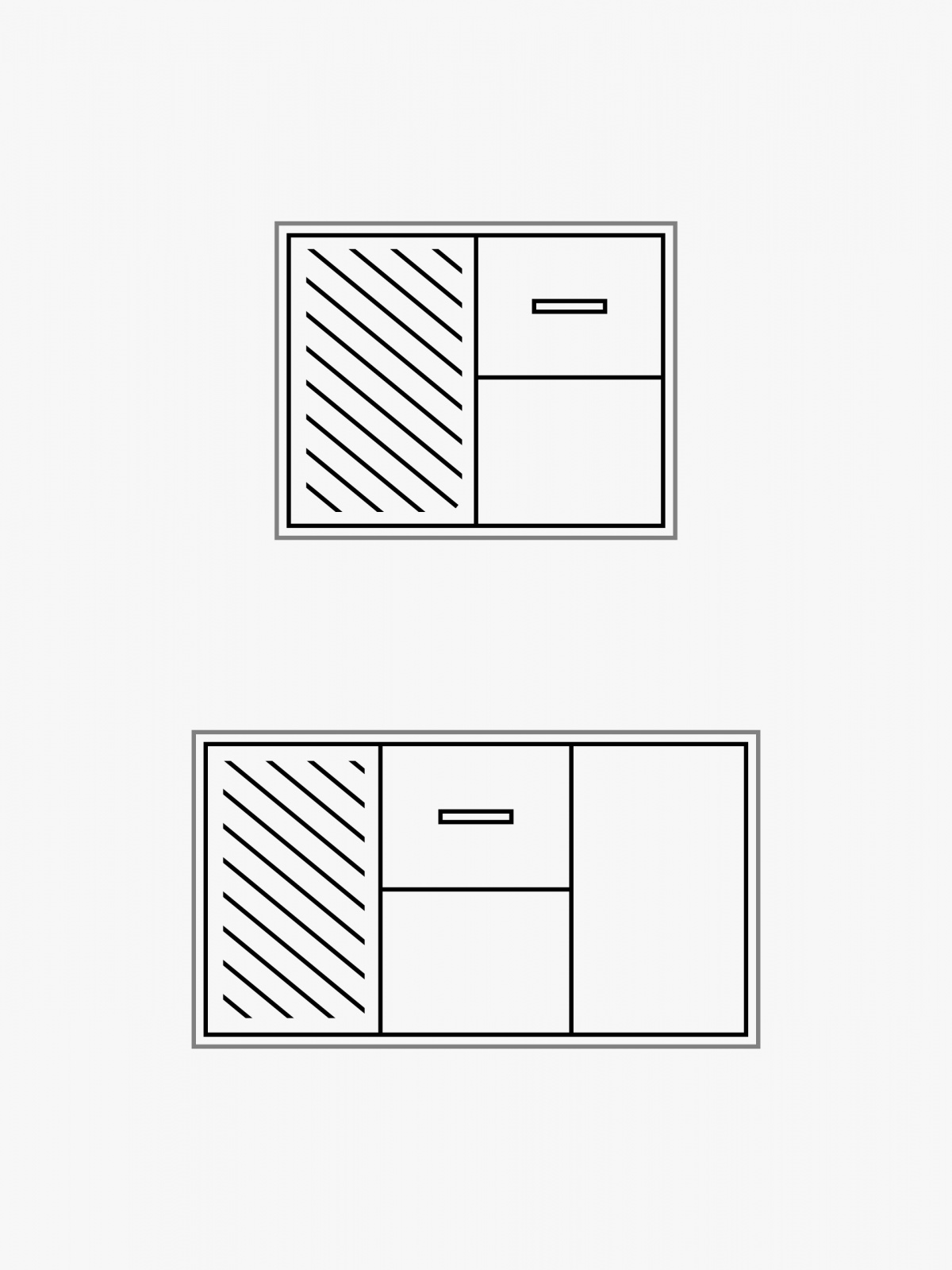 Separate your recyclables with multiple bins
The built-in waste-sorting solutions come with either three or five bins. If your kitchen plan allows for it, it can be useful to opt for a wider cabinet under the kitchen sink to make room for more bins.

A solution with multiple bins lets you separate your waste into categories. Keep one bin for your organic waste and one for each of your recyclables: paper, plastic, metal, and glass.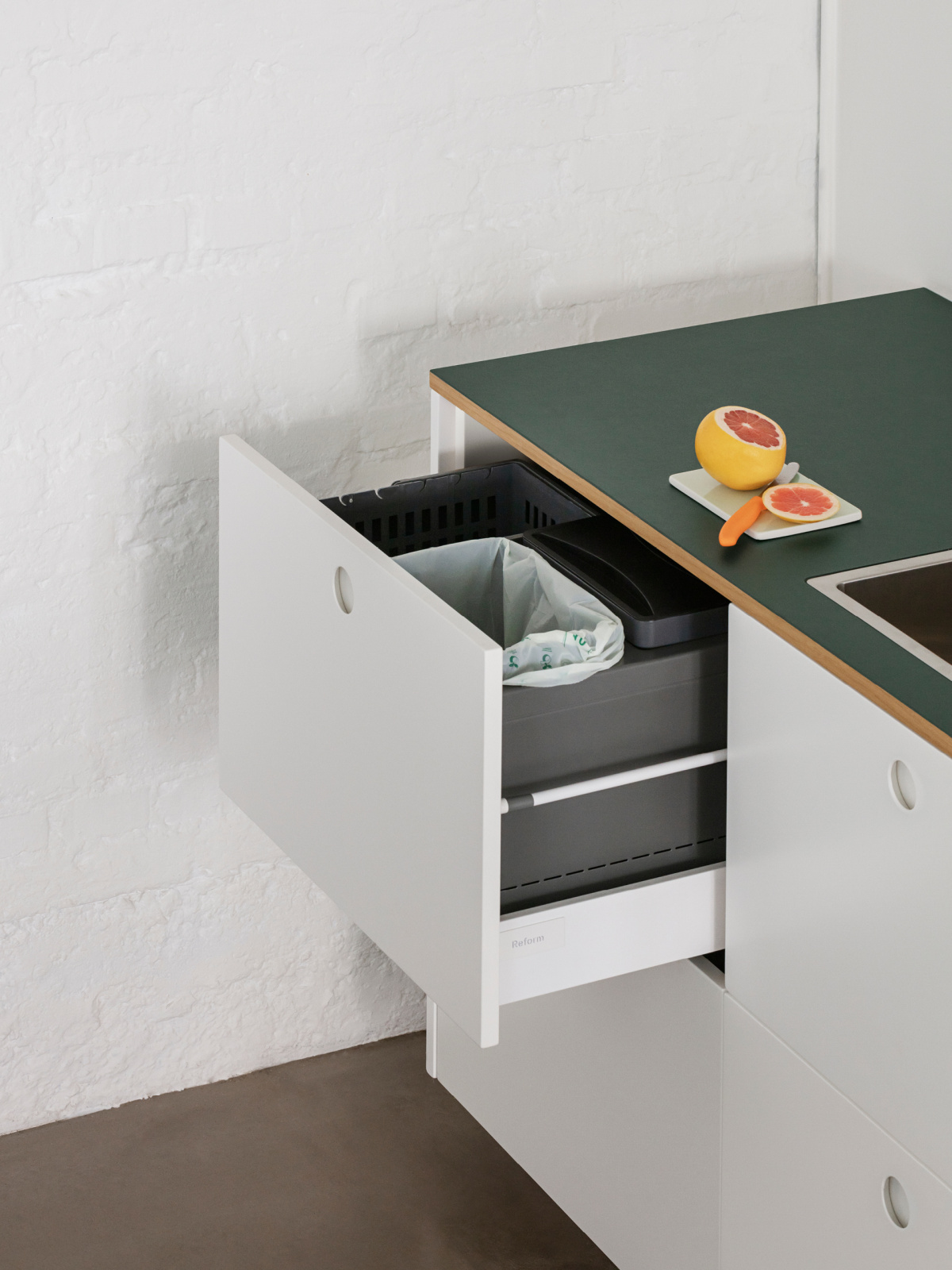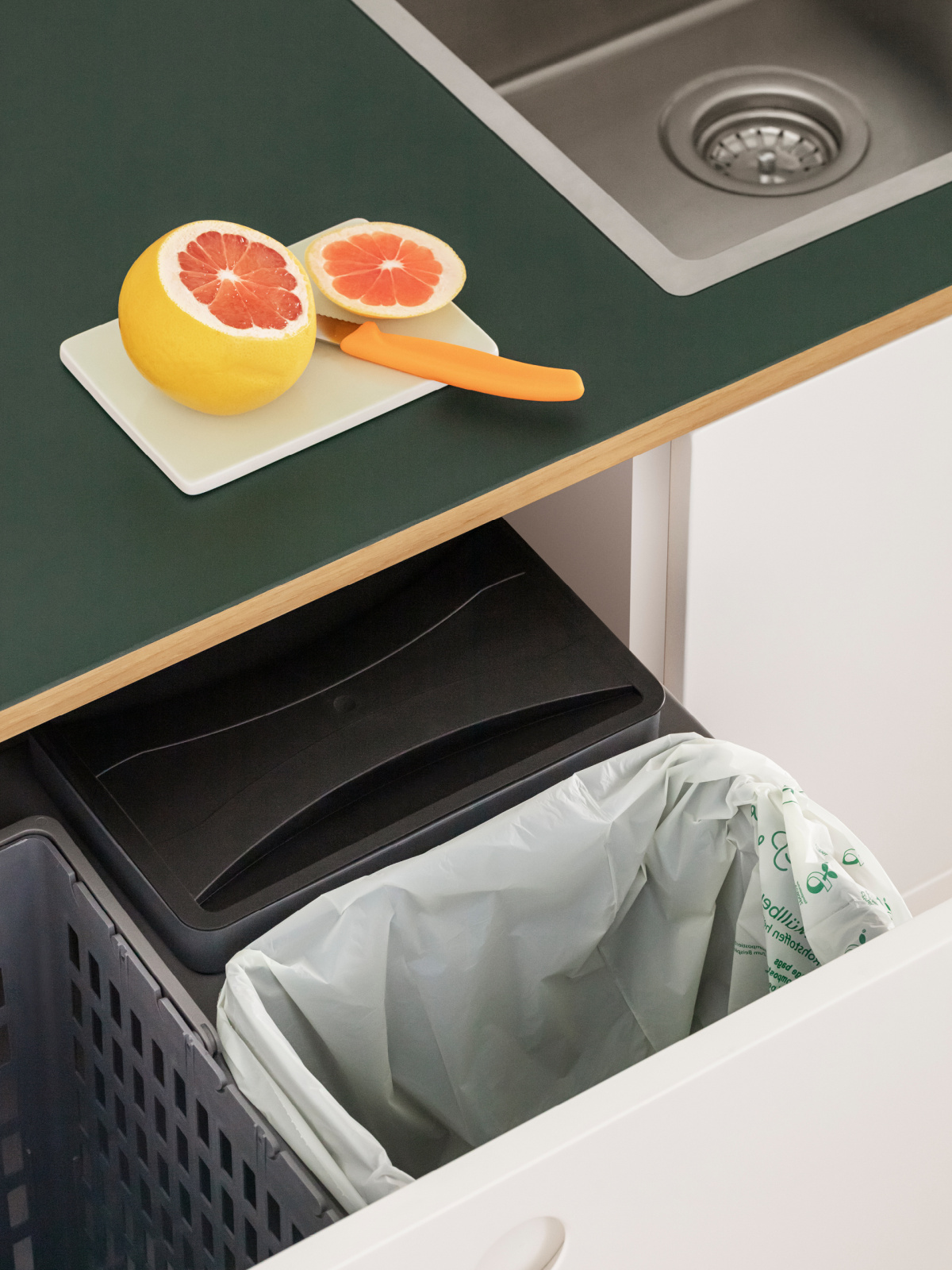 Place your waste bins strategically
Consider the placement of your waste bins when planning your kitchen. We generally recommend that you set up the waste-sorting area close to the sink, where you would normally wash your dishes.

It's common to use the space under the sink for waste, but consider positioning your waste bins in a drawer next to the sink. This will let you easily scrape leftovers off the countertop and straight into a bin.