The first thing you see in the house
Private Home in Copenhagen, Denmark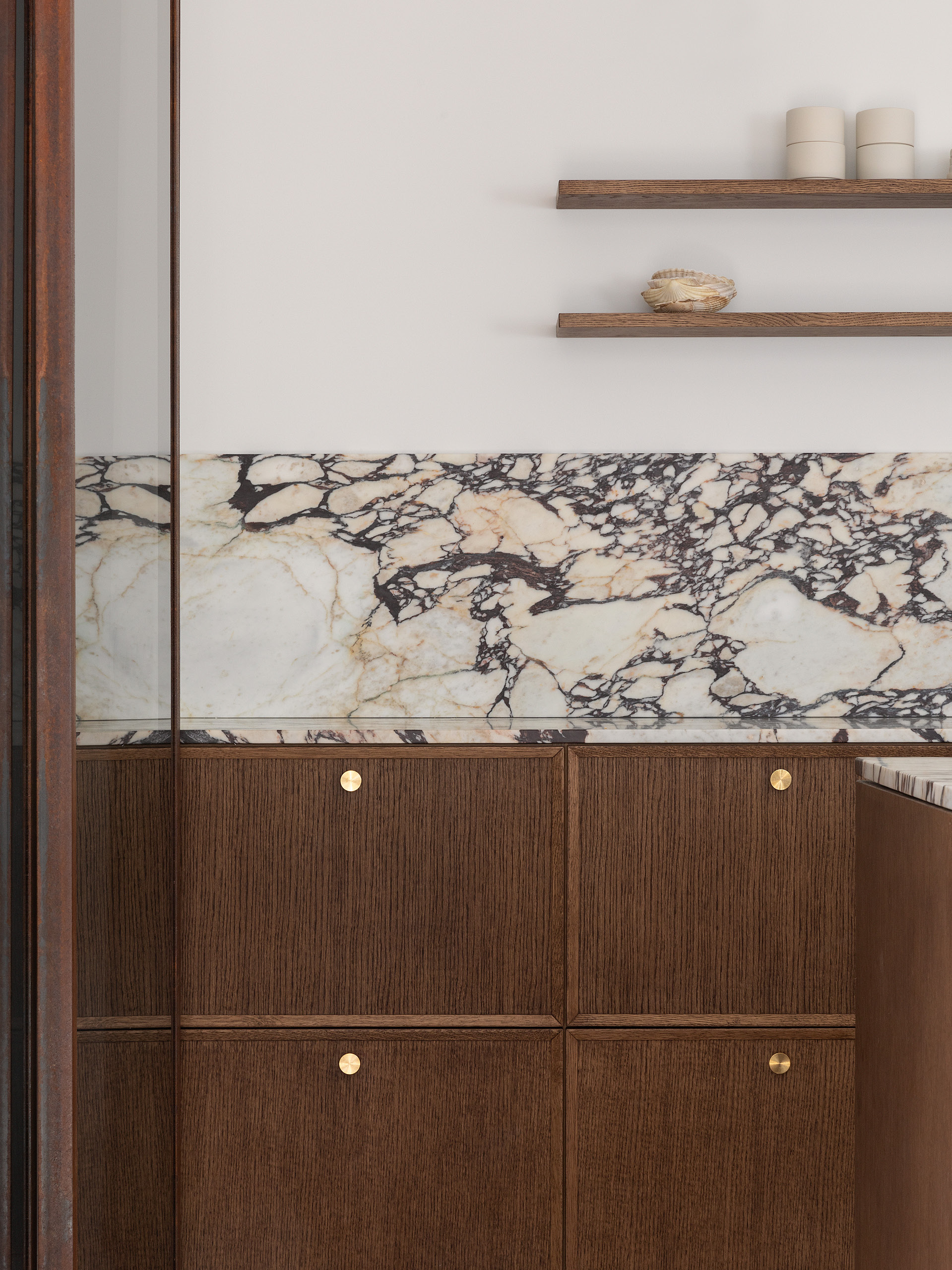 This family knew that they wanted their kitchen to be the heart of the home. And because it's the first thing you see when you walk into the space, it was important that it had a 'wow-factor.' That is certainly achieved using the FRAME collection in dark oak, paired with Calacatta viola marble for the countertops. The kitchen and living room act as a large, open-plan room, and the owners say that this is where they spend the most time. As a result, getting not only the aesthetic but also the functionality right was essential.
While storage was not the most important aspect of the kitchen design, the owners say that due to the kitchen island, they ended up with more than they even thought possible. The fact that this is 'hidden storage,' as opposed to having high cabinets throughout the room, is exactly what the owners wanted.
Renovating the kitchen was part of a larger home renovation that these homeowners have been gradually completing. Though they have a minimalist style throughout their home, they wanted to make sure there was a visual red-thread that connected the kitchen to the other spaces. This can be seen with the Calacatta viola marble as well as the warm tones of the wood. Because the owners spend so much time in the kitchen, they knew that the quality was of the utmost importance; the space should not only look good now, but continue to look good and remain functional for years to come.