PLATE
Designed by David Thulstrup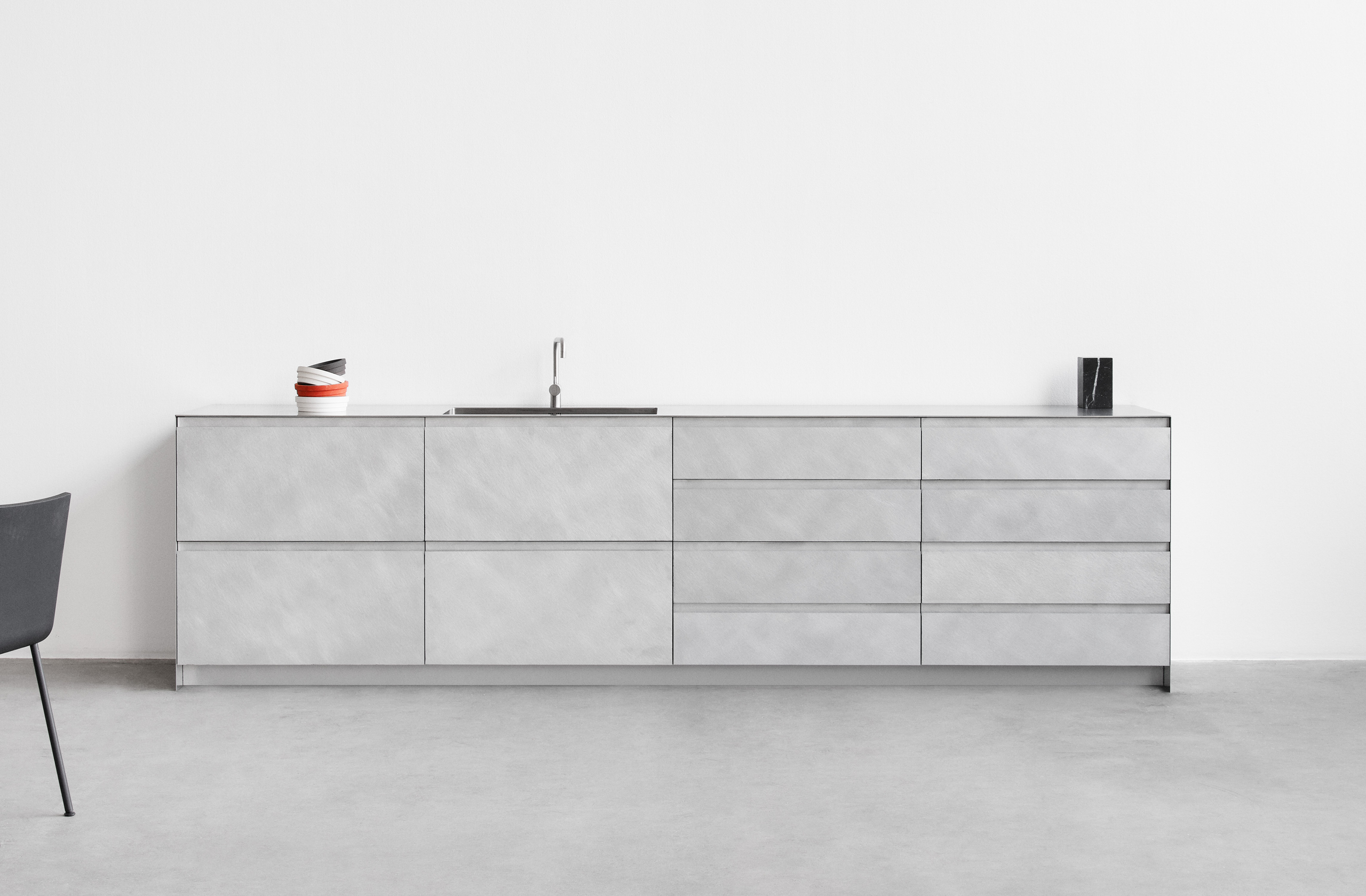 A raw and uncompromising kitchen with a deeply tactile feel. The exposed construction tells the story of two solid materials combined, making each other stronger. Its hand-brushed aluminum fronts mask the wear and tear of daily life.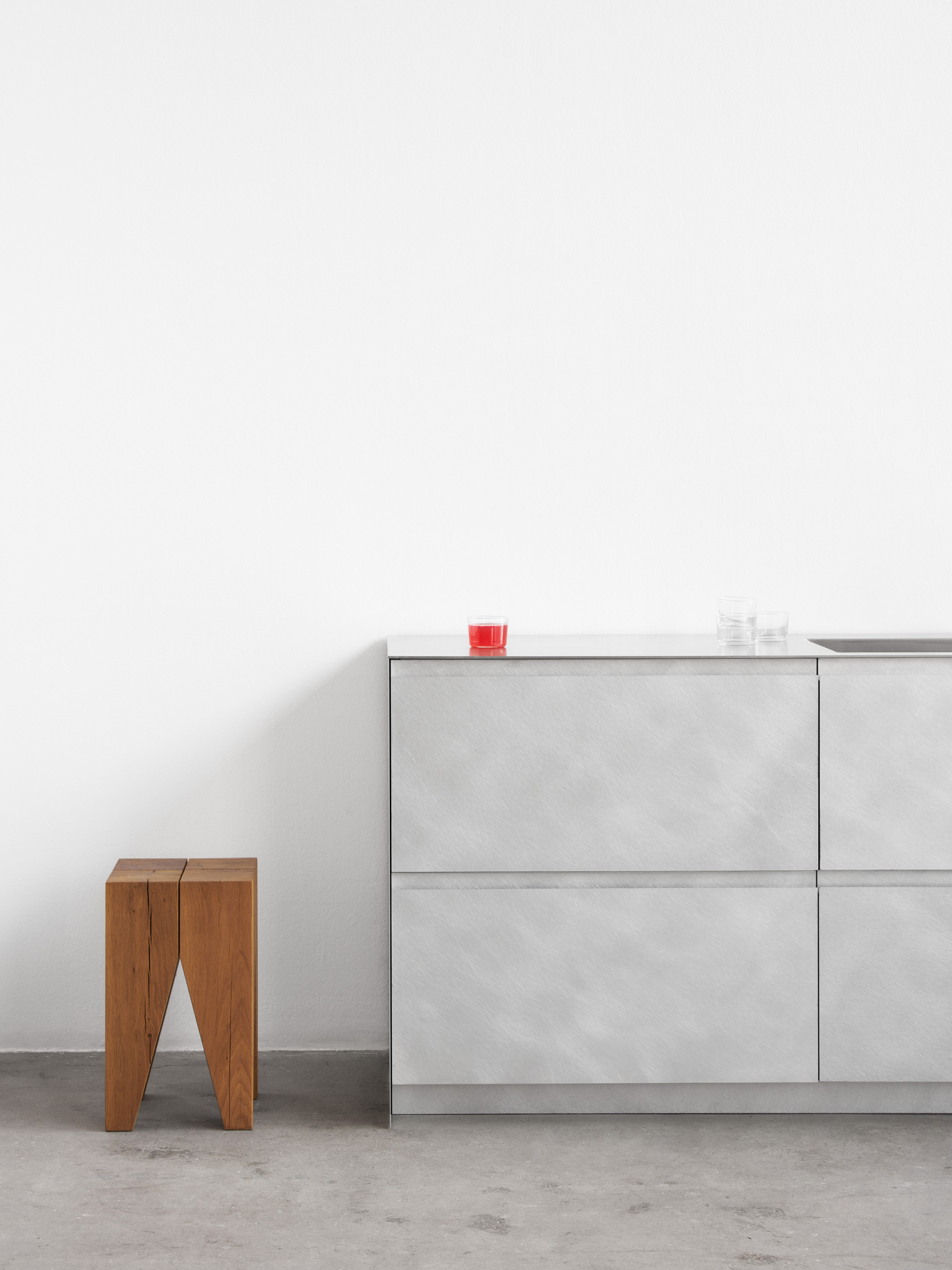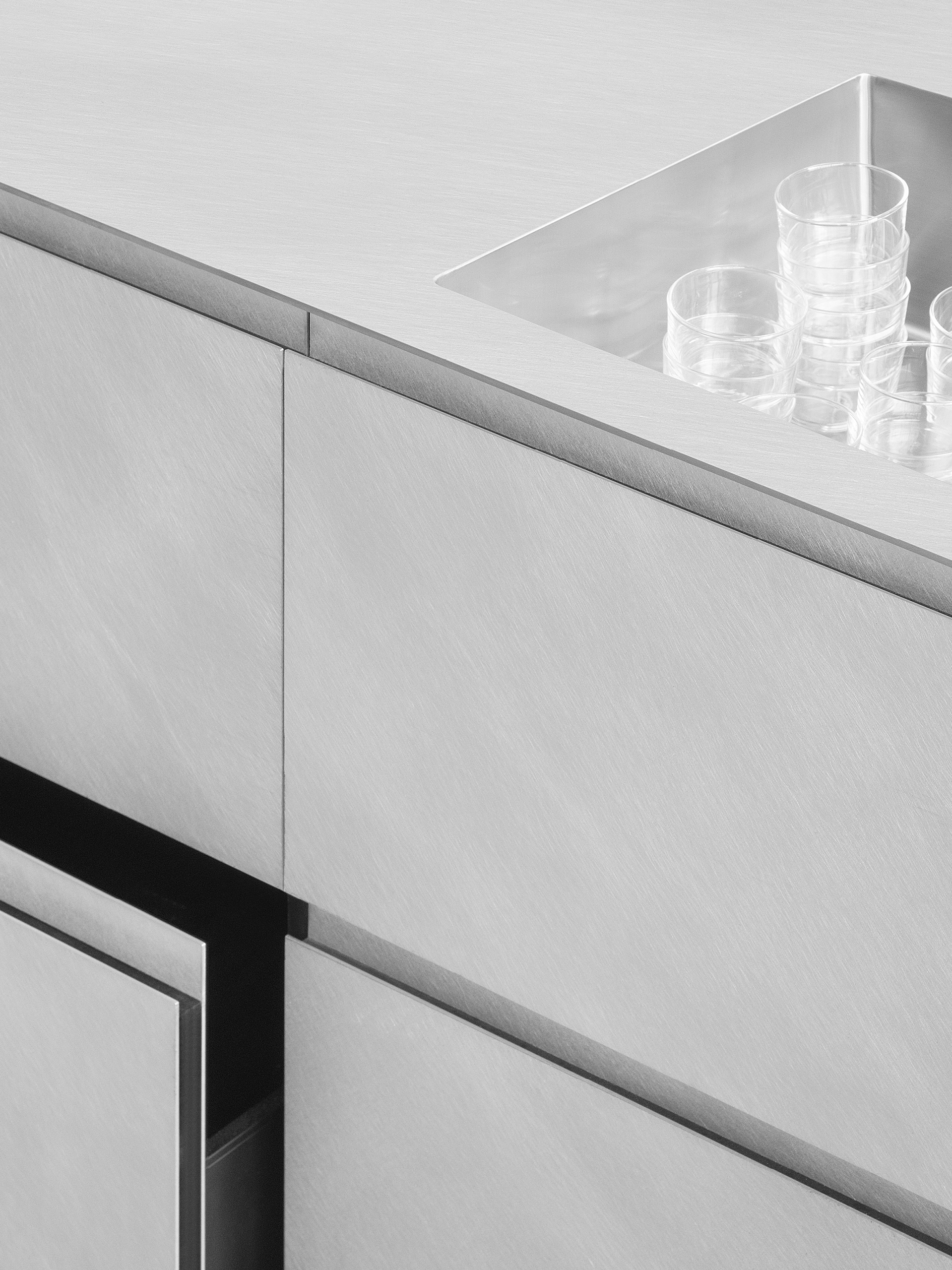 PLATE is emblematic of Danish architect David Thulstrup and his particular approach to design and materials; as bare and honest as possible. What you see is what you get. Here, MDF and aluminum form an exposed construction, creating an exceptionally durable and functional result. Raw, hand-brushed aluminum fronts make for a matte and deeply tactile surface that subtly mask signs of wear and tear.
Key features of the collection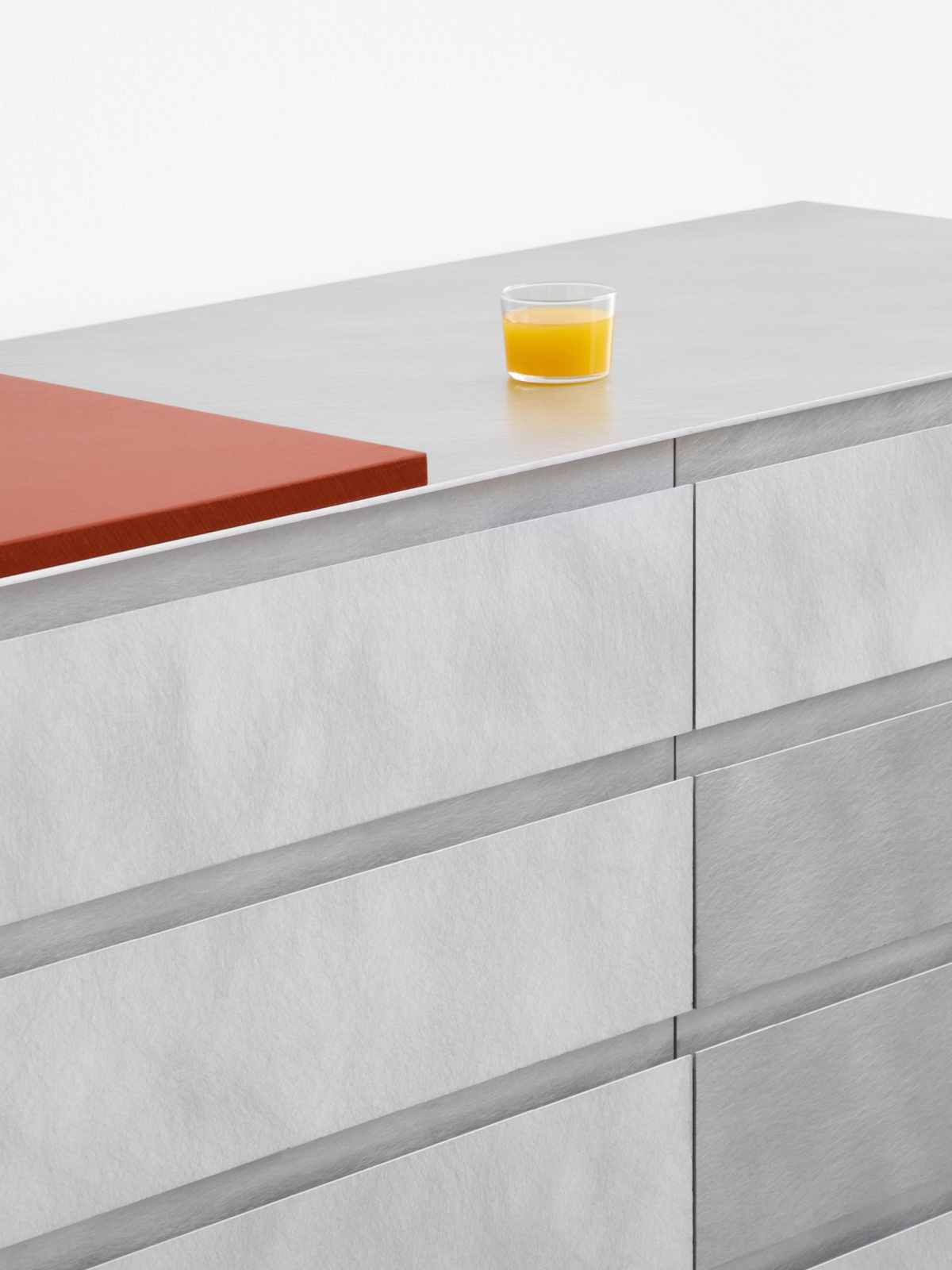 Raw expression

Hand-brushed aluminum lends a human touch to a strikingly clear expression. The brushed finish adds a subtle layer of tactility, as if balancing the equation. It feels equally at home in a raw, contemporary environment as a contrast to a softer backdrop.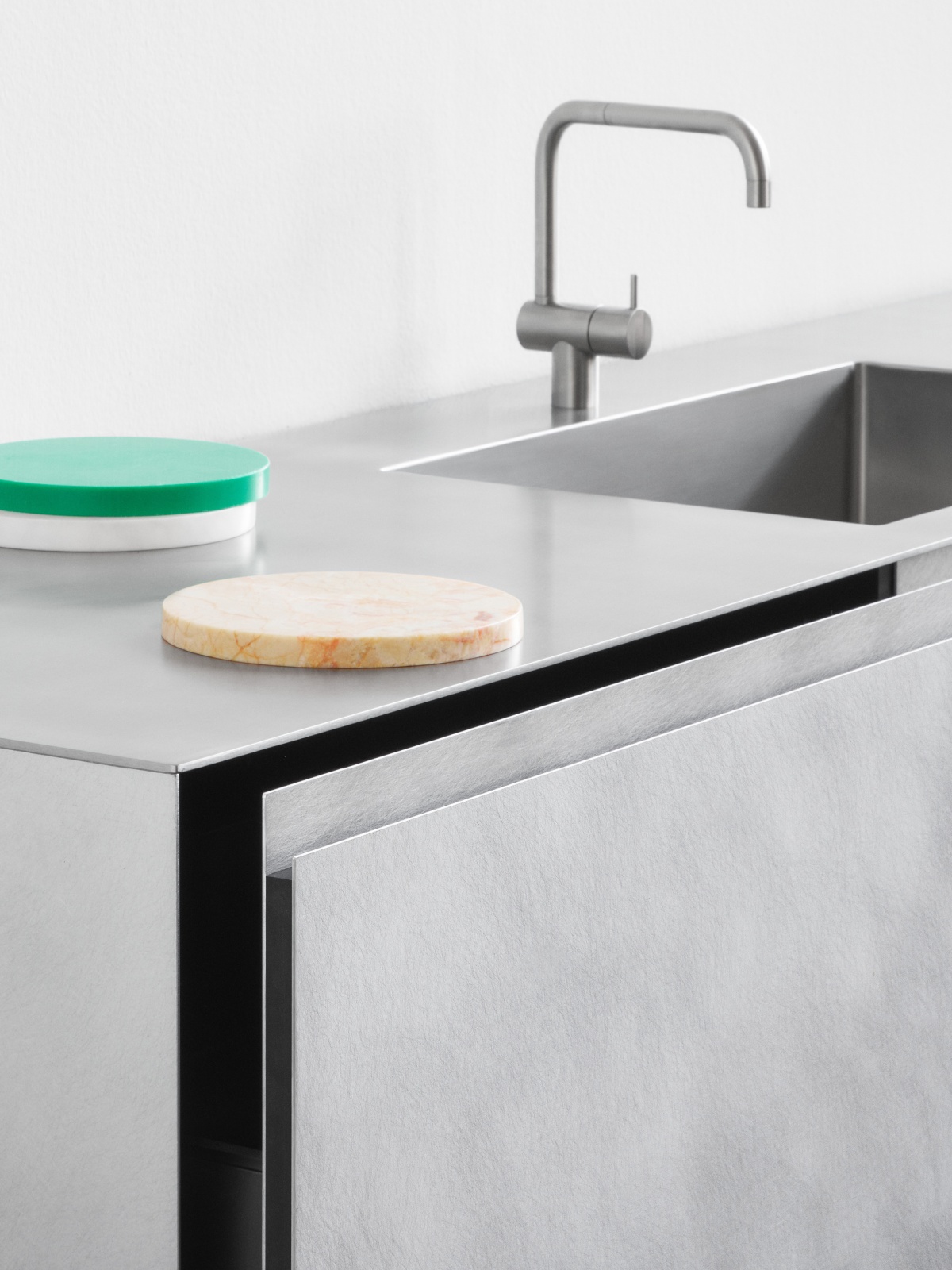 Integrated details

The design includes a simple yet considered feature; an integrated handle created from the offset position of the characteristic metal plates. Few, but precise and evocative details.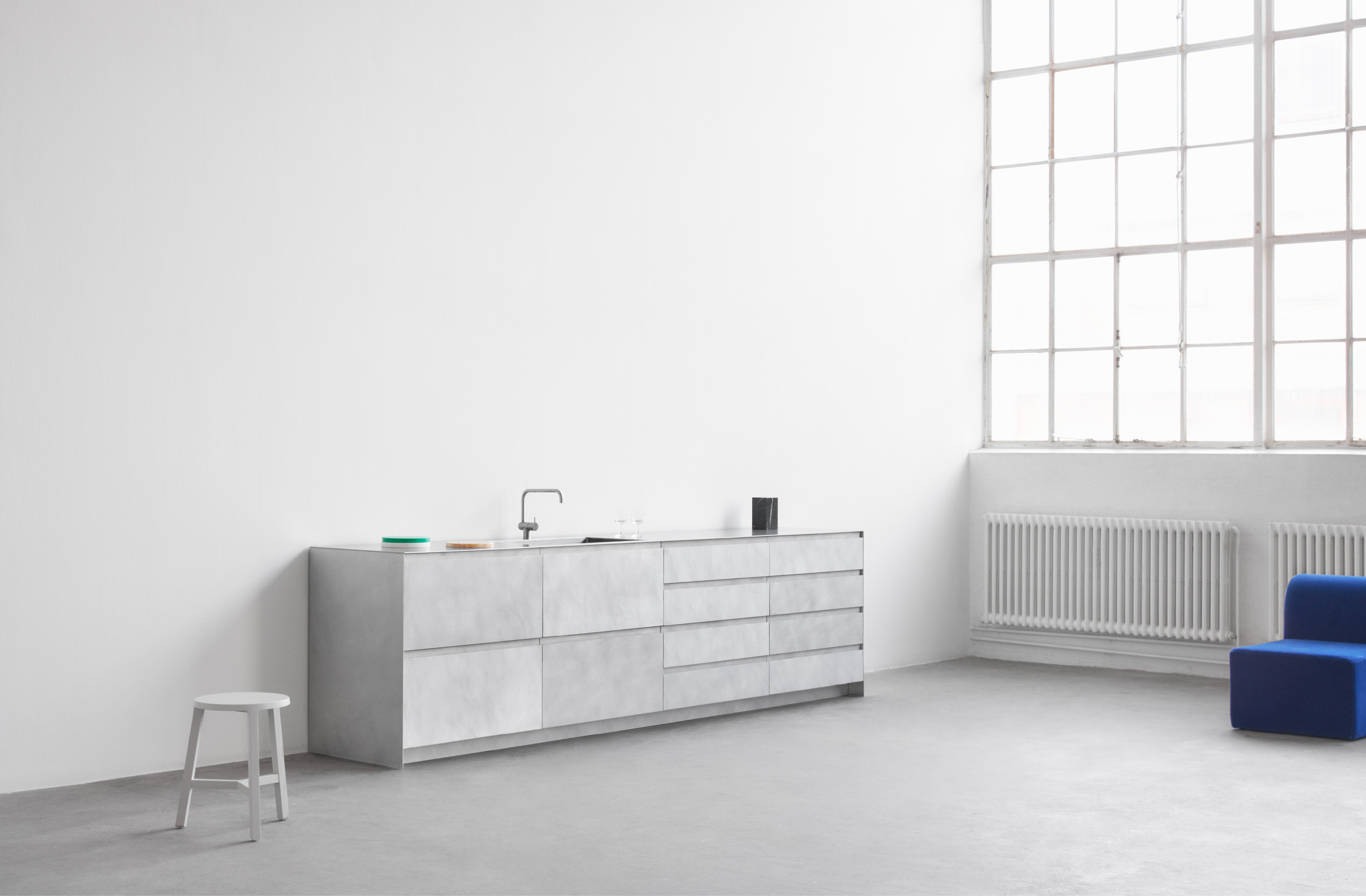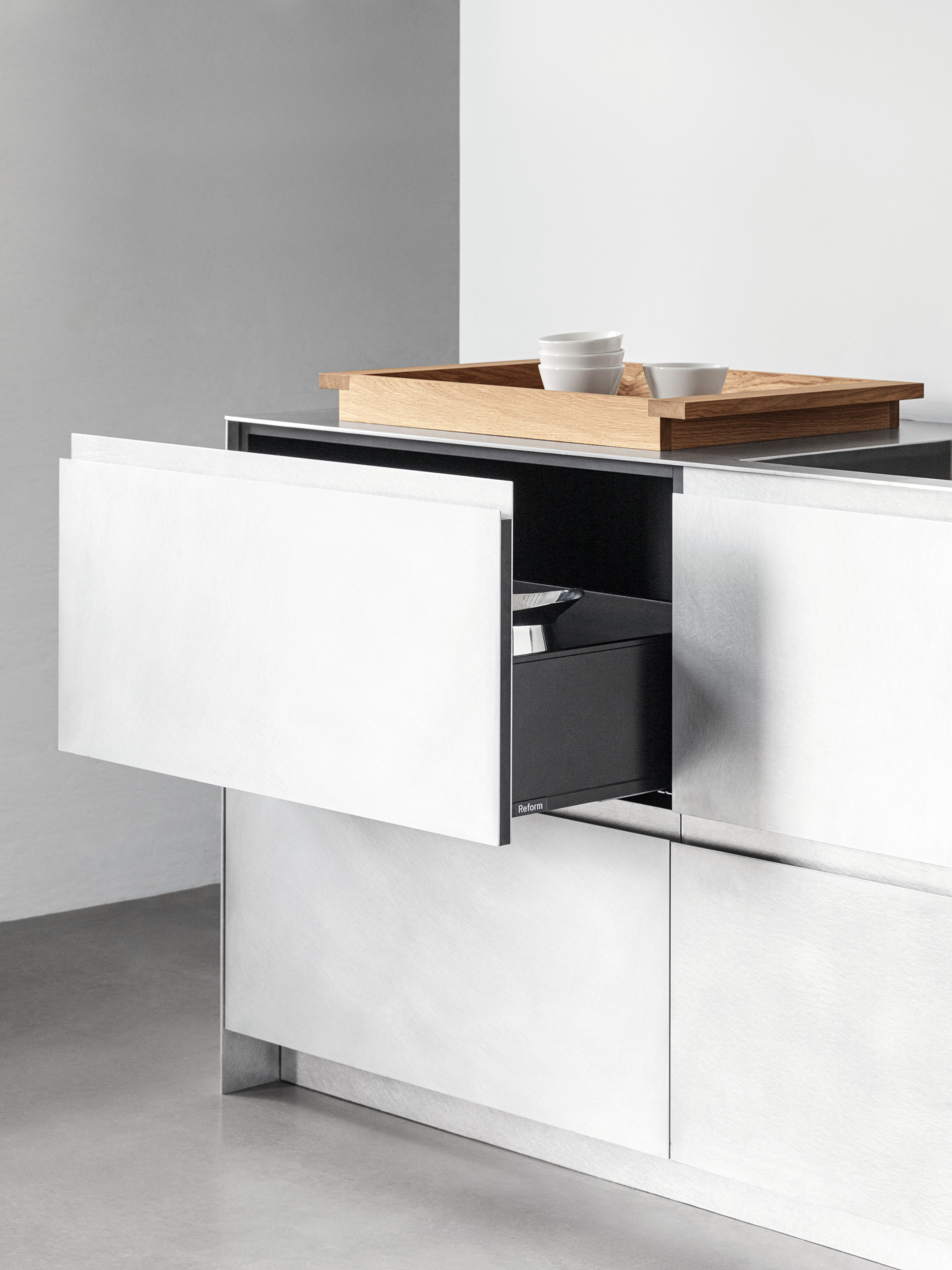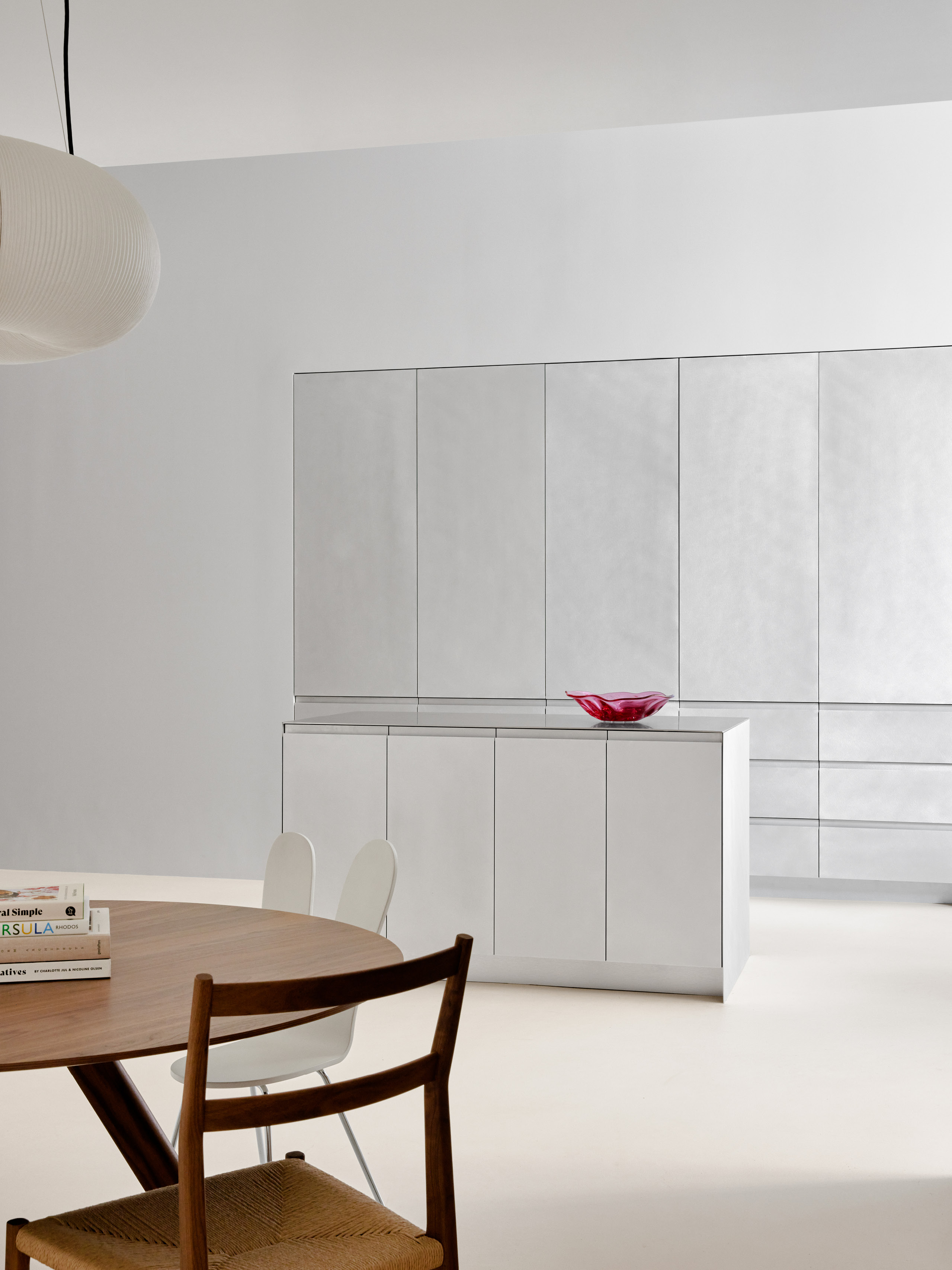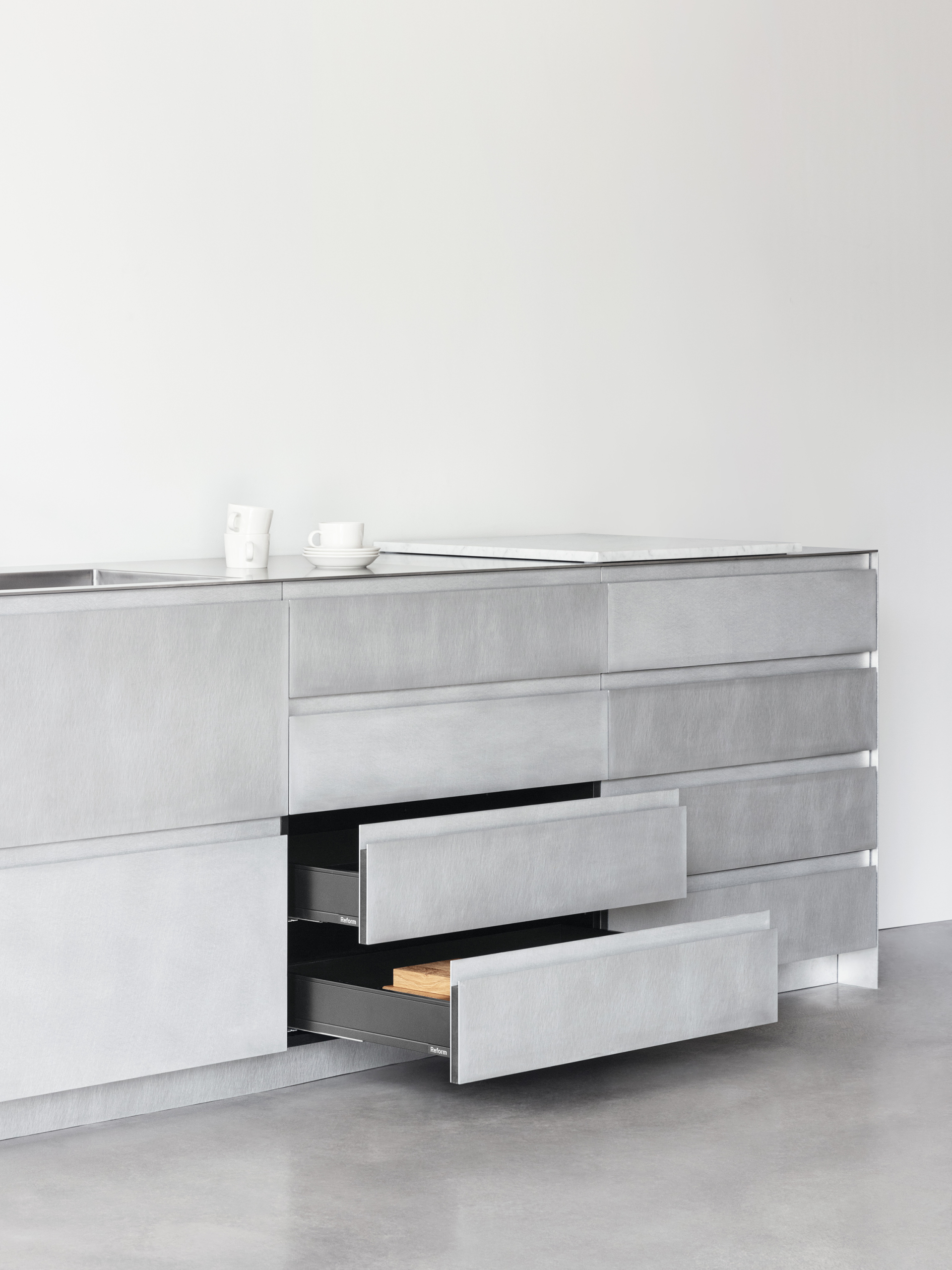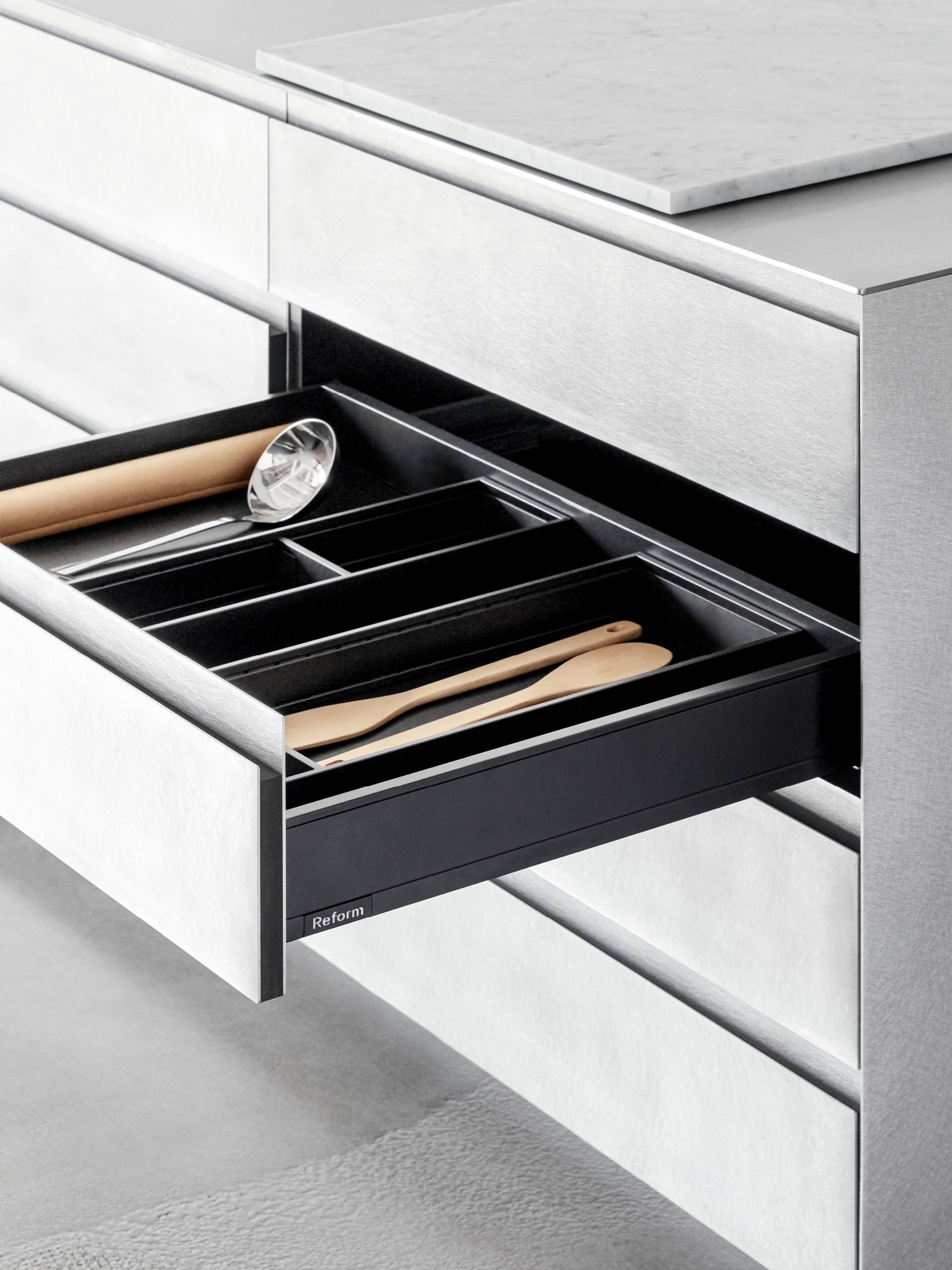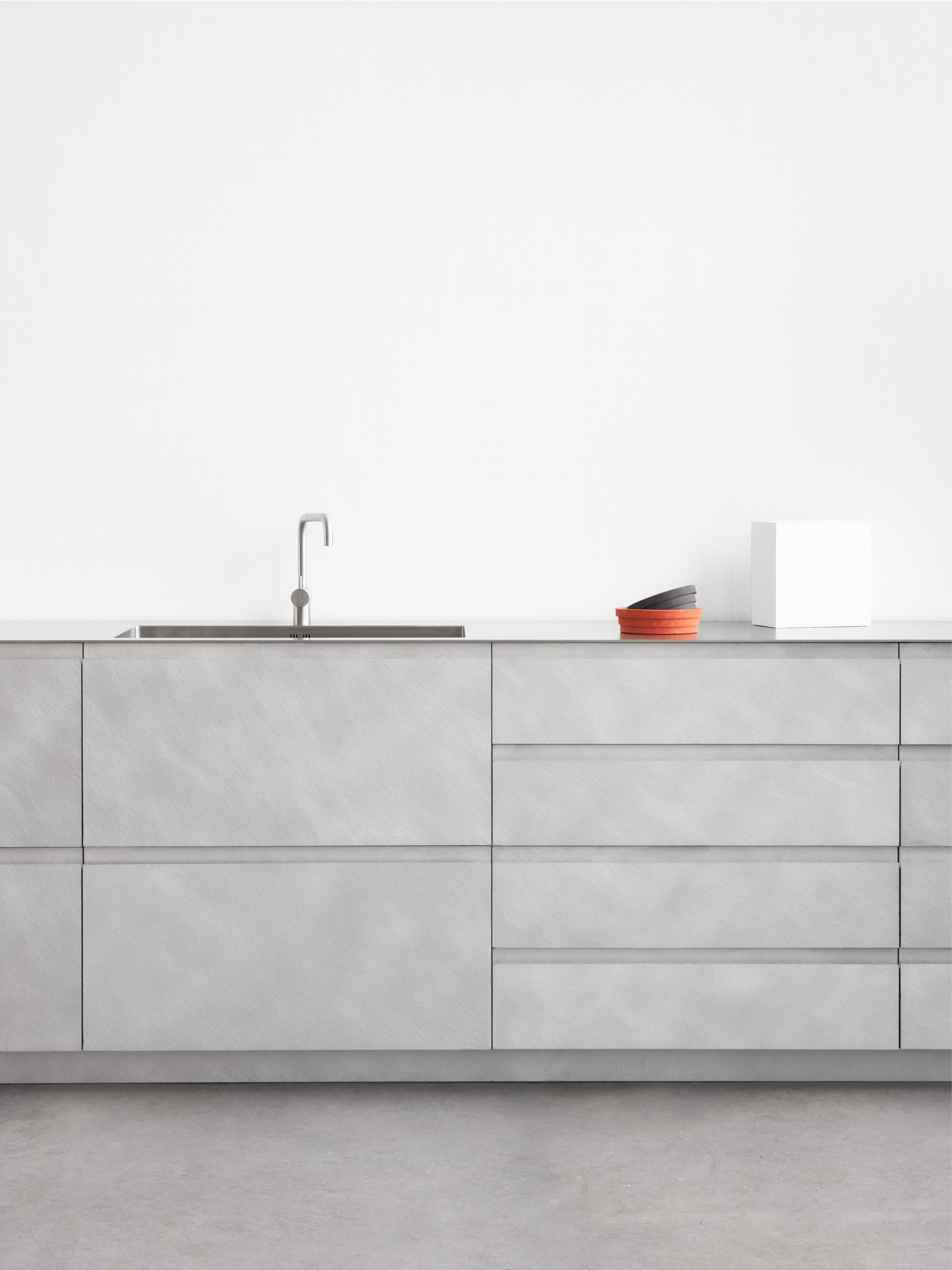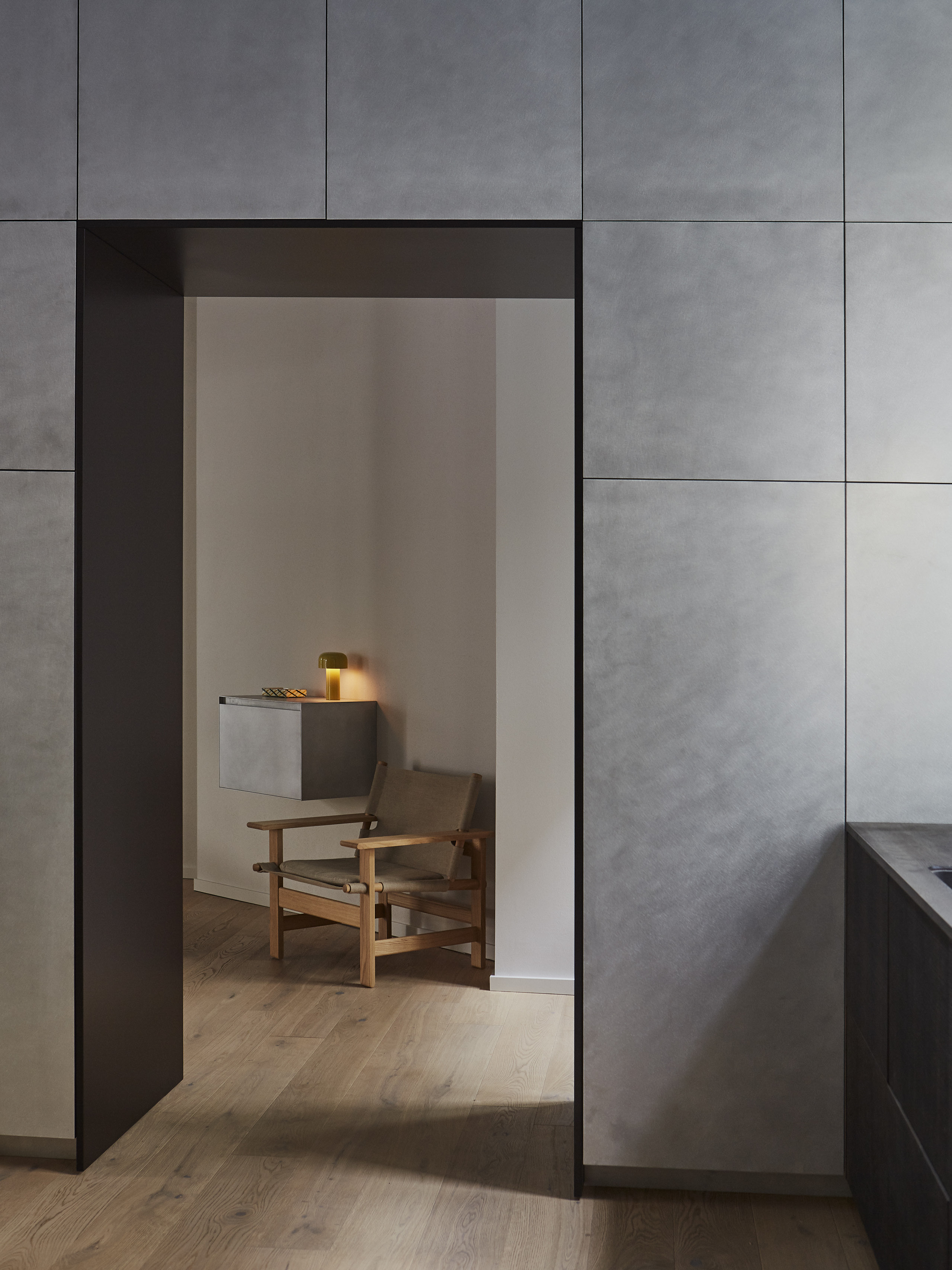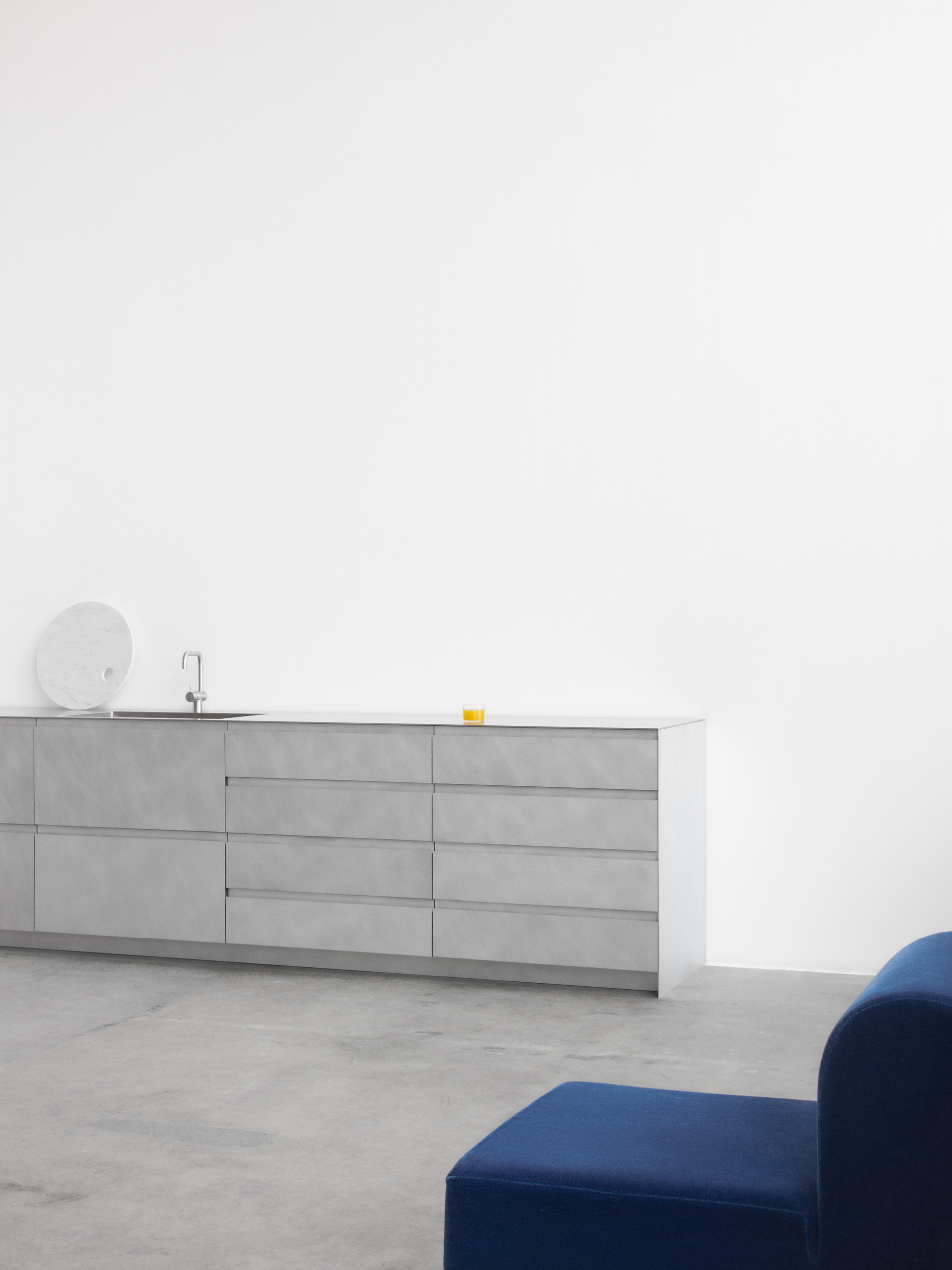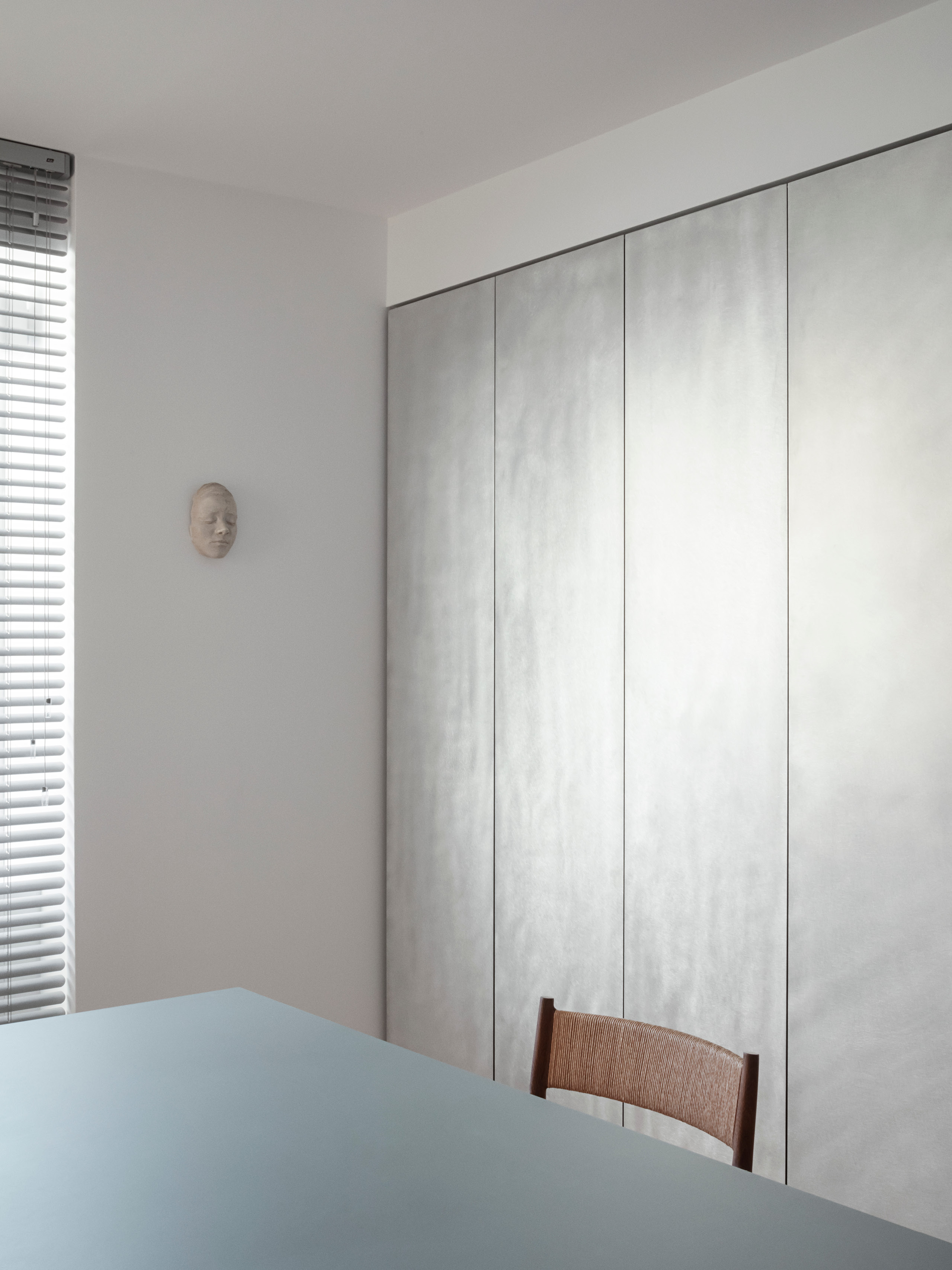 Designed by David Thulstrup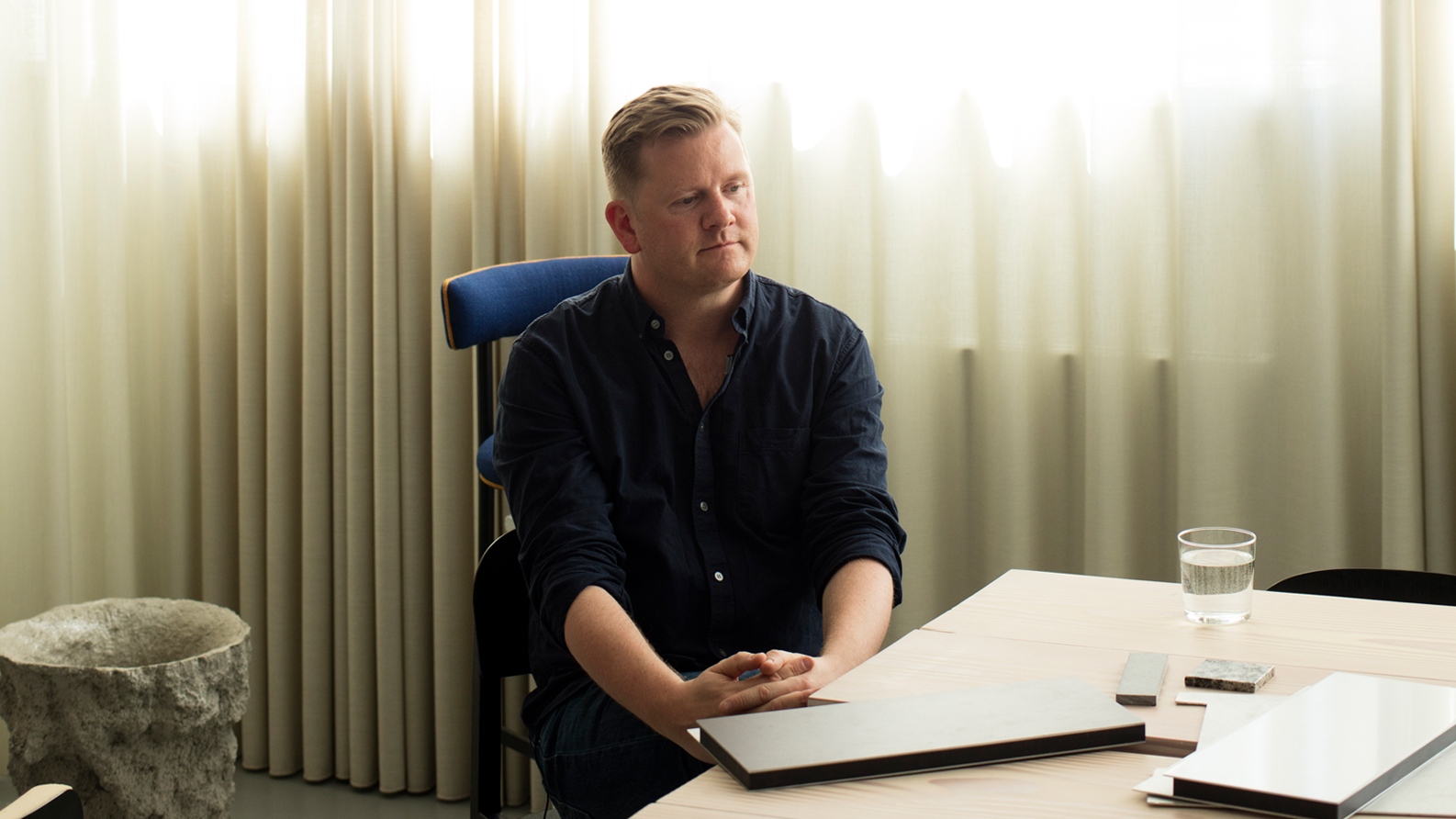 David Thulstrup is an architect and designer with a refined yet diverse approach to interiors and architecture, merging classic aesthetics with a modern design language. He is the founder and creative director of Studio David Thulstrup in Copenhagen. Describing his style as "modern simplicity," David has won international acclaim and multiple awards as he rethinks and reworks elements such as light, color, form, and material to create pared-back and often bold design solutions. Use OUTLINE for a sketch of your new kitchen and a price estimate