PLATE by Studio David Thulstrup
Designed to last in terms of both style and materials, PLATE is a raw and uncompromisingly sincere design that feels iconic yet remains refreshingly contemporary.
The PLATE collection is available in three different finishes: a raw, hand-brushed version or a powder-coated version in either white or brown.
The off-set position of the plates creates an open and integrated handle.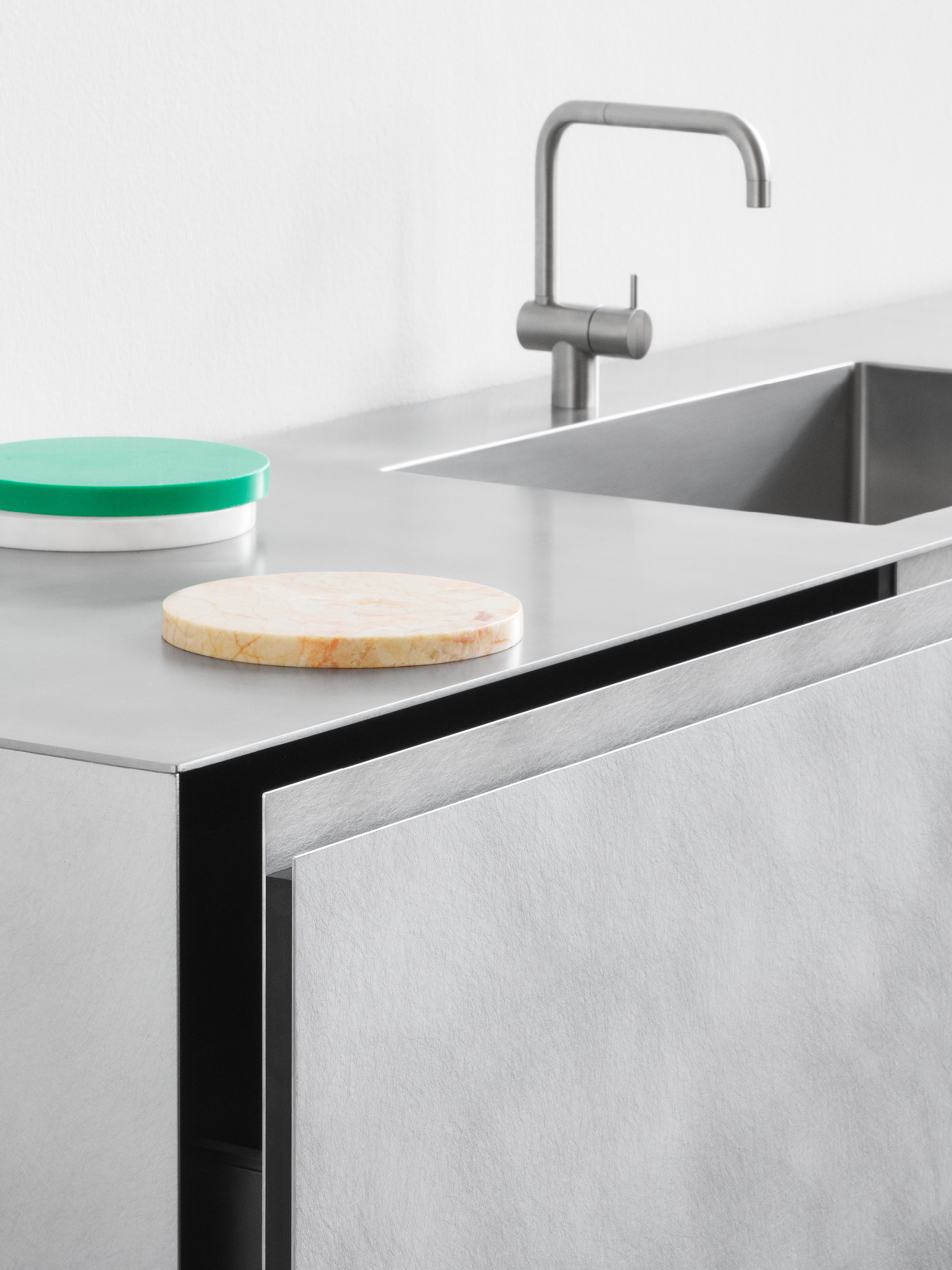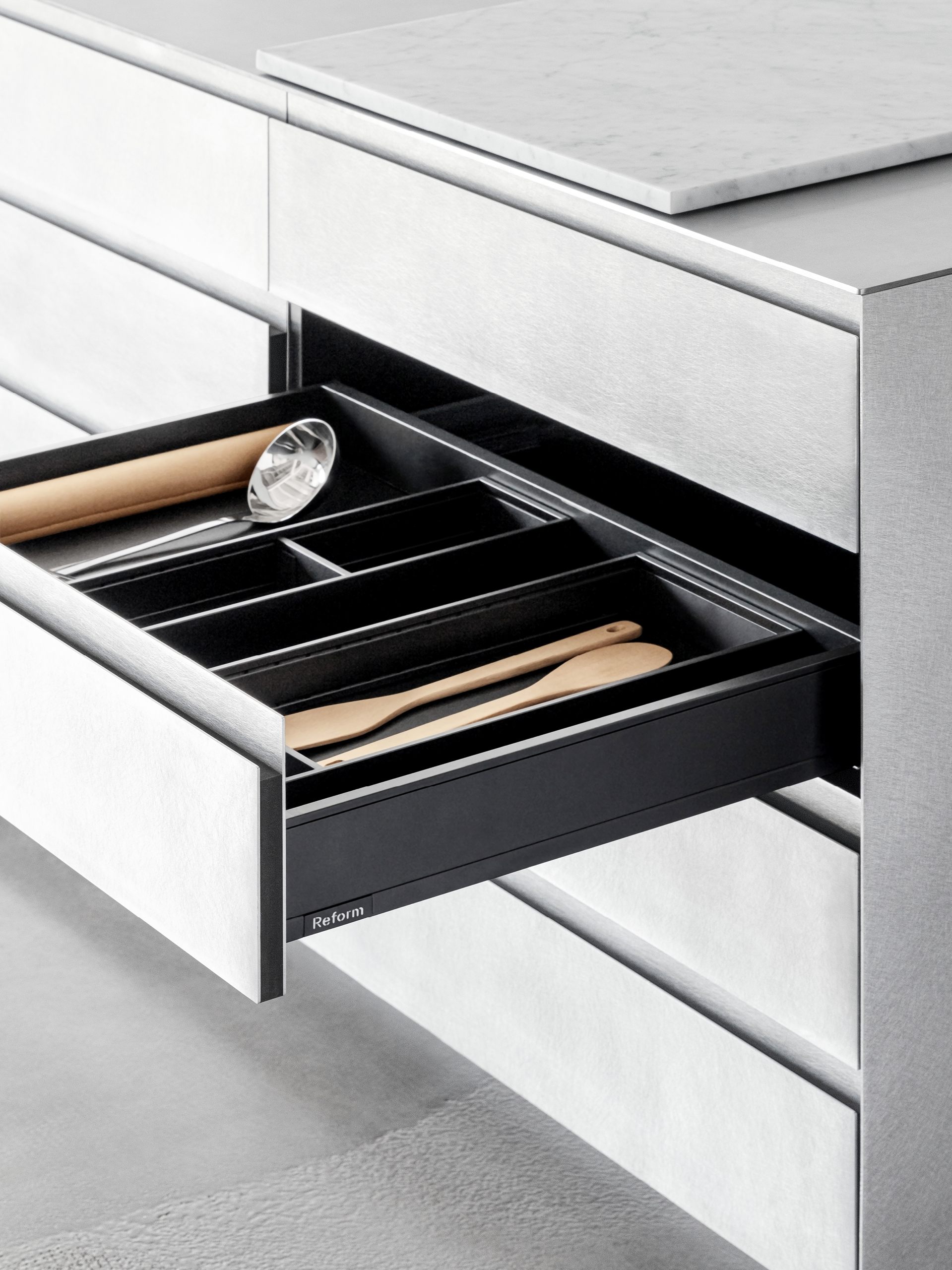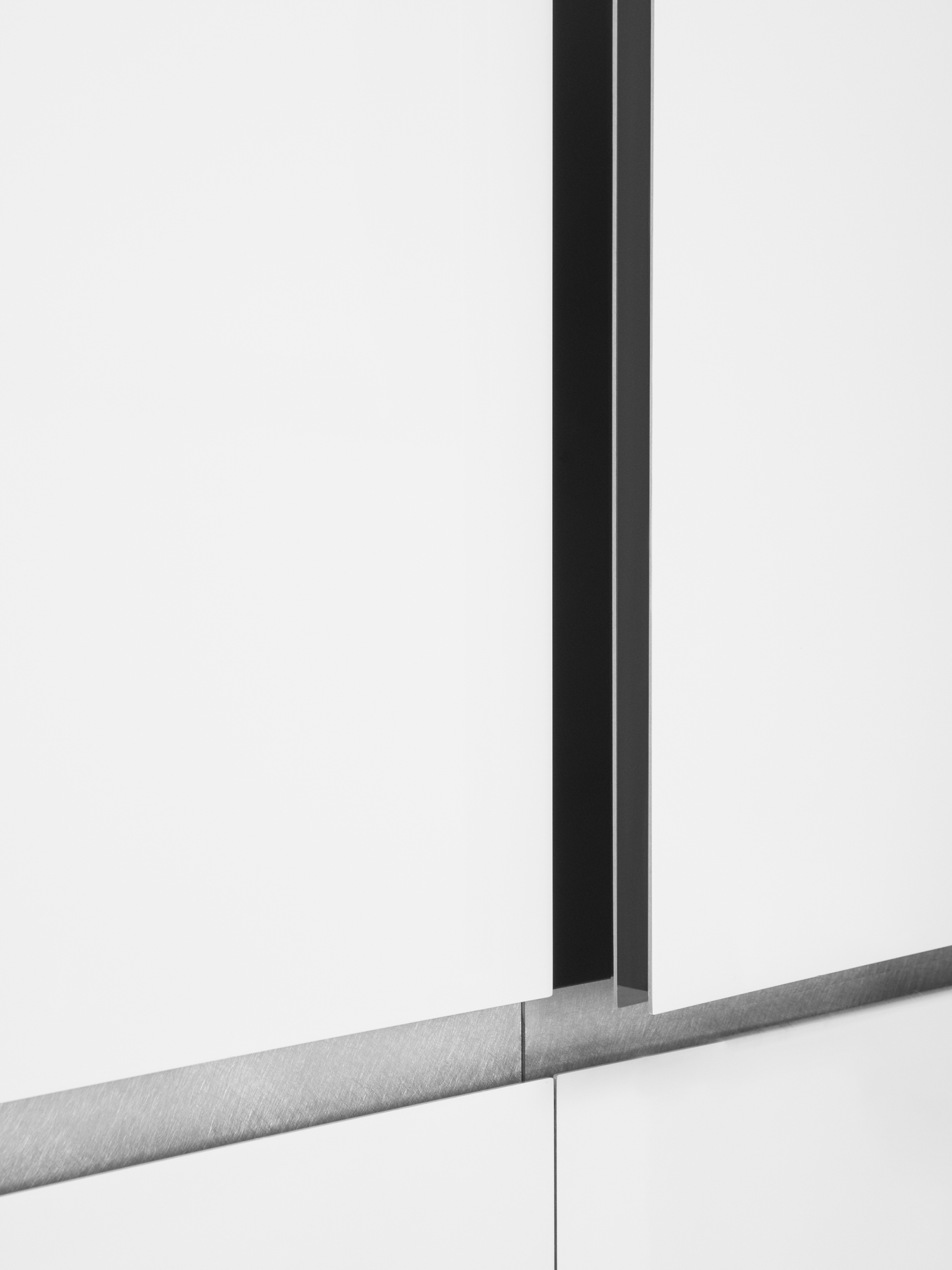 The PLATE countertop comes in a solid stainless steel countertop with a non-directional brushing that matches the hand-brushed surface of the fronts.
Designed by Studio David Thulstrup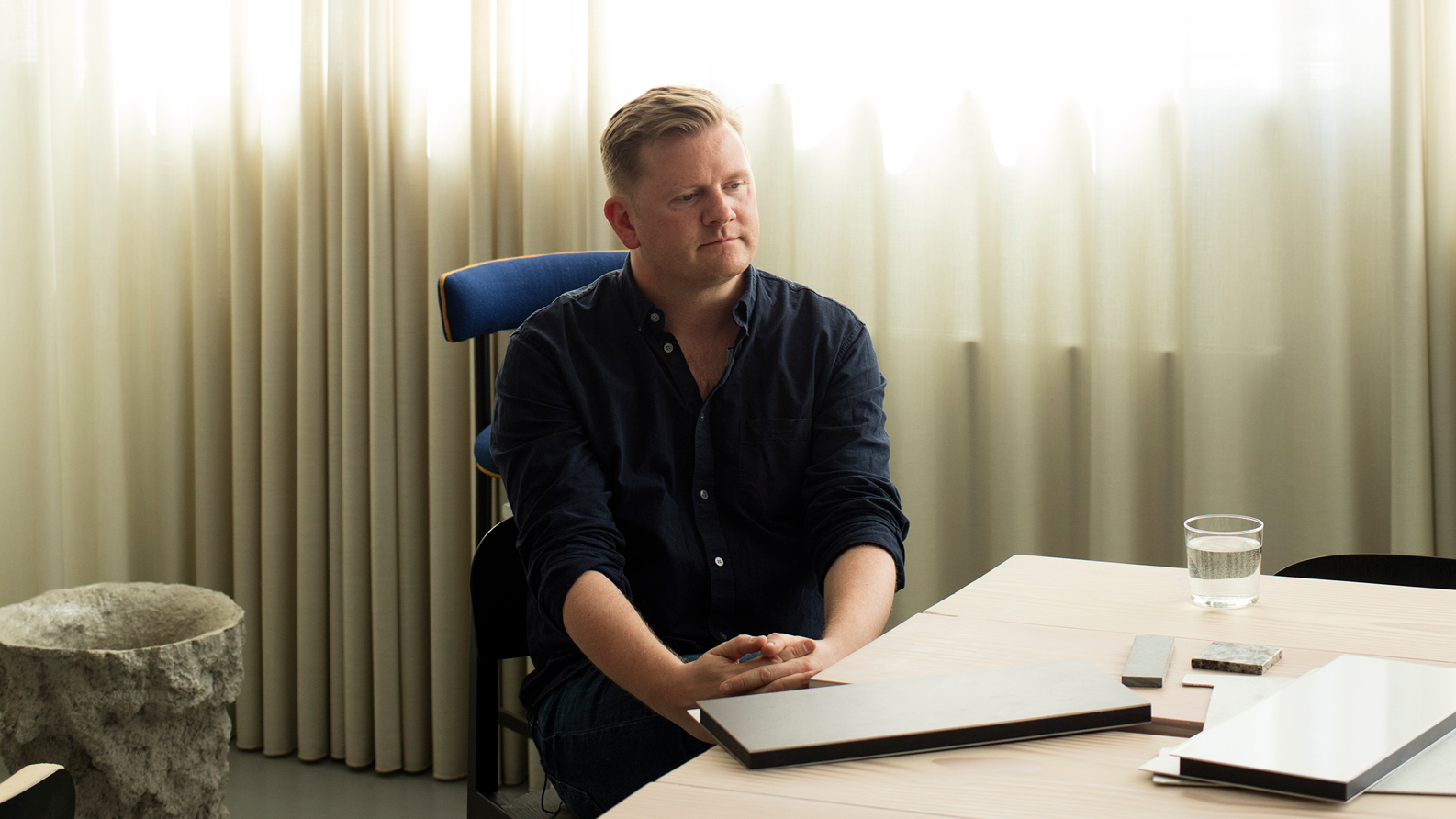 David Thulstrup is an architect and designer with a refined yet diverse approach to interiors and architecture, merging classic aesthetics with a modern design language. He is the founder and creative director of Studio David Thulstrup in Copenhagen. Describing his style as "modern simplicity," David has won international acclaim and multiple awards as he rethinks and reworks elements such as light, color, form, and material to create pared-back and often bold design solutions. Use OUTLINE for a sketch of your new kitchen and a price estimate