STRAP by Bjarke Ingels Group
A hyper-modern kitchen design that brings a durable material known from other everyday situations into the kitchen: the handle is made from fabric usually used for seat belts in cars.
The STRAP collection is available in two variants: a white, painted version and a version in natural, veneered oak.
The STRAP handle is made of black, woven nylon that has been mounted as a loop. All handles can easily be removed and cleaned in a dishwasher.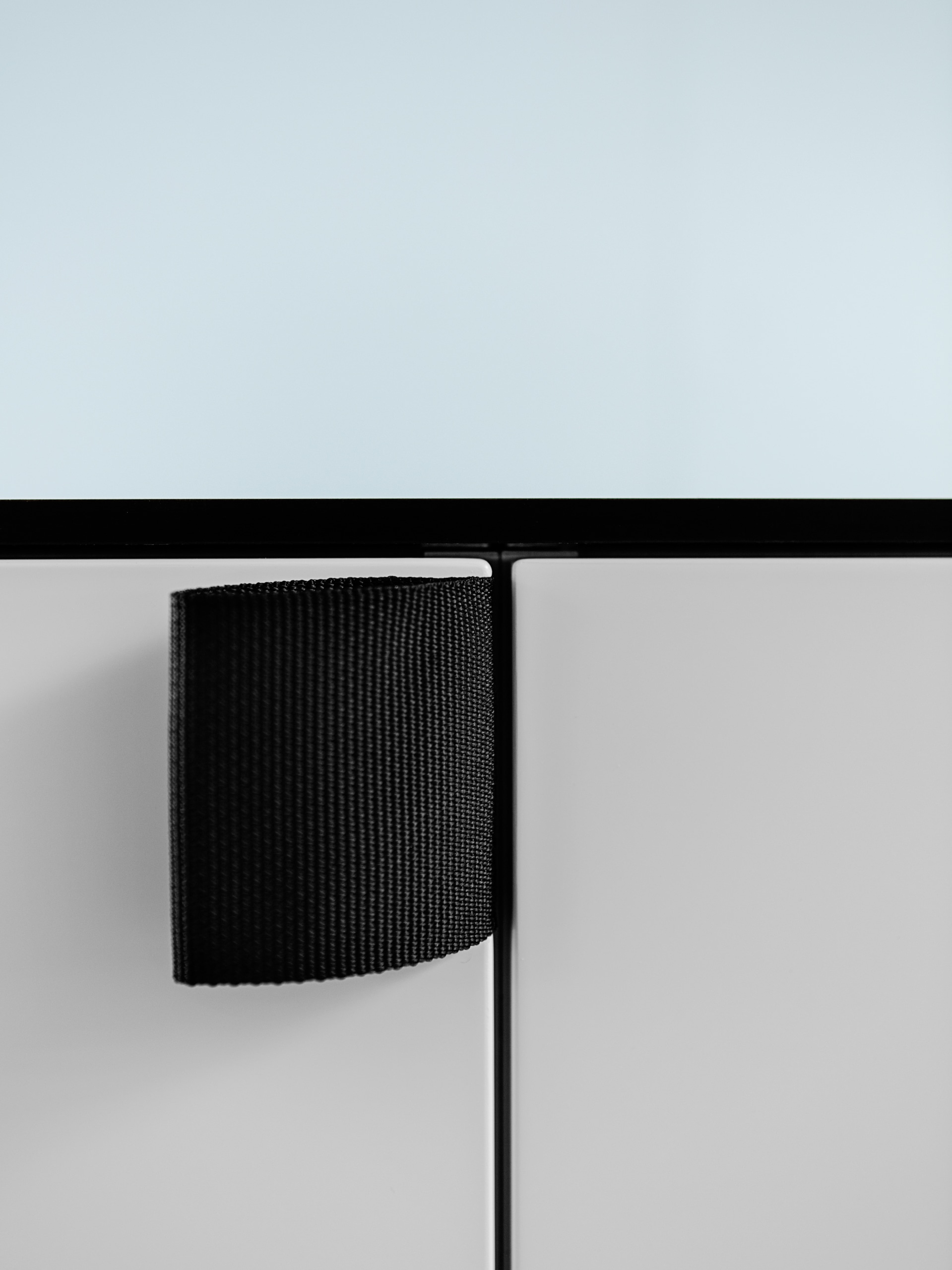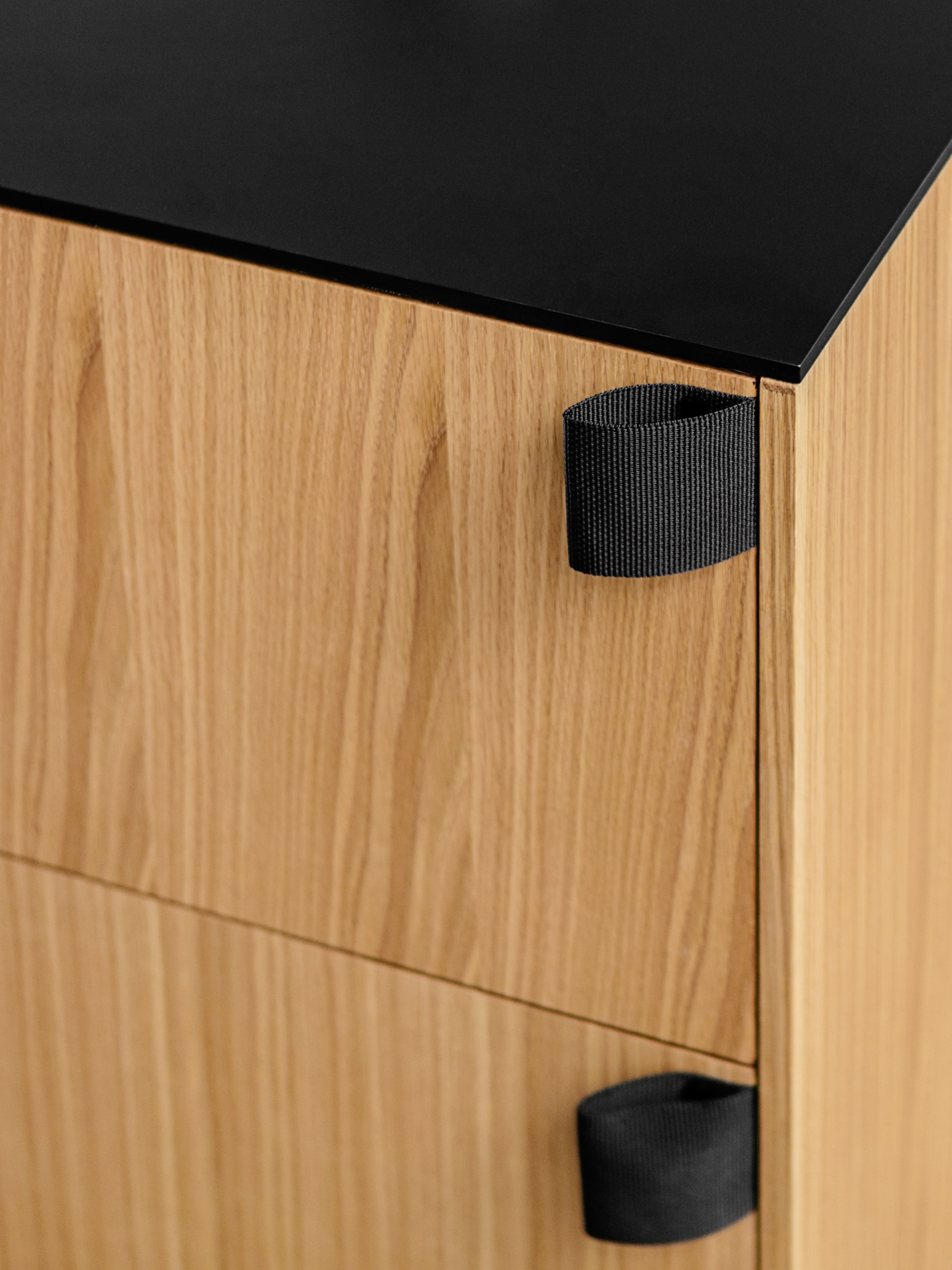 The designer recommends a black Corian countertop to match the contrasting black details in the kitchen such as the black handle and plinth.
Designed by Bjarke Ingels Group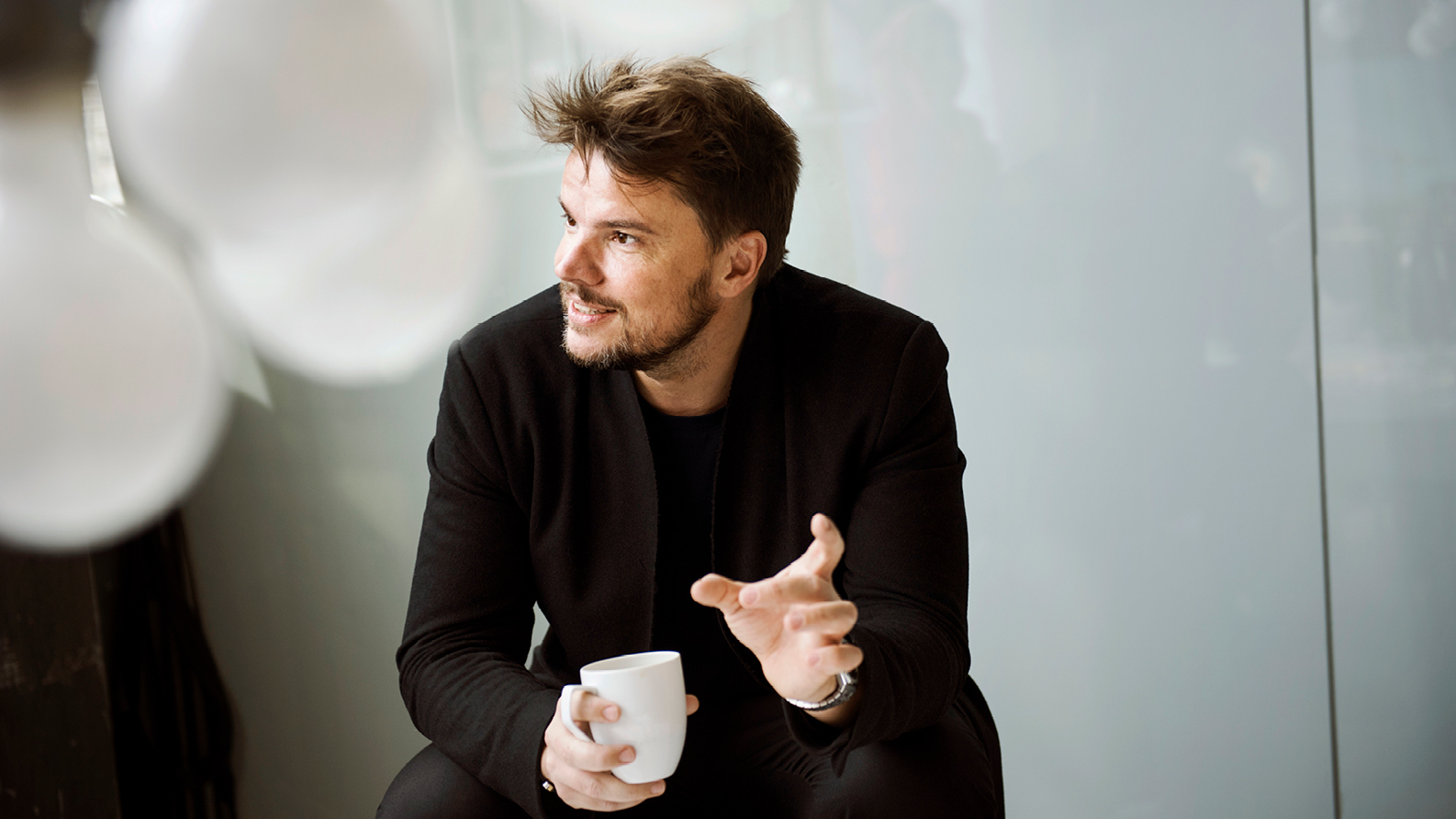 BIG is a Copenhagen, New York, London, Barcelona and Shenzhen based group of architects, designers, builders, and thinkers with projects throughout the world. Based on the analysis of how contemporary life constantly evolves, BIG presents a pragmatic and utopian design practice that steers clear of the pragmatism of boring boxes and the naïve utopian ideas of digital formalism. Use OUTLINE for a sketch of your new kitchen and a price estimate