Baked beetroot with yogurt, tahini and mint
Recipe no. 48 by Stine Kirkegaard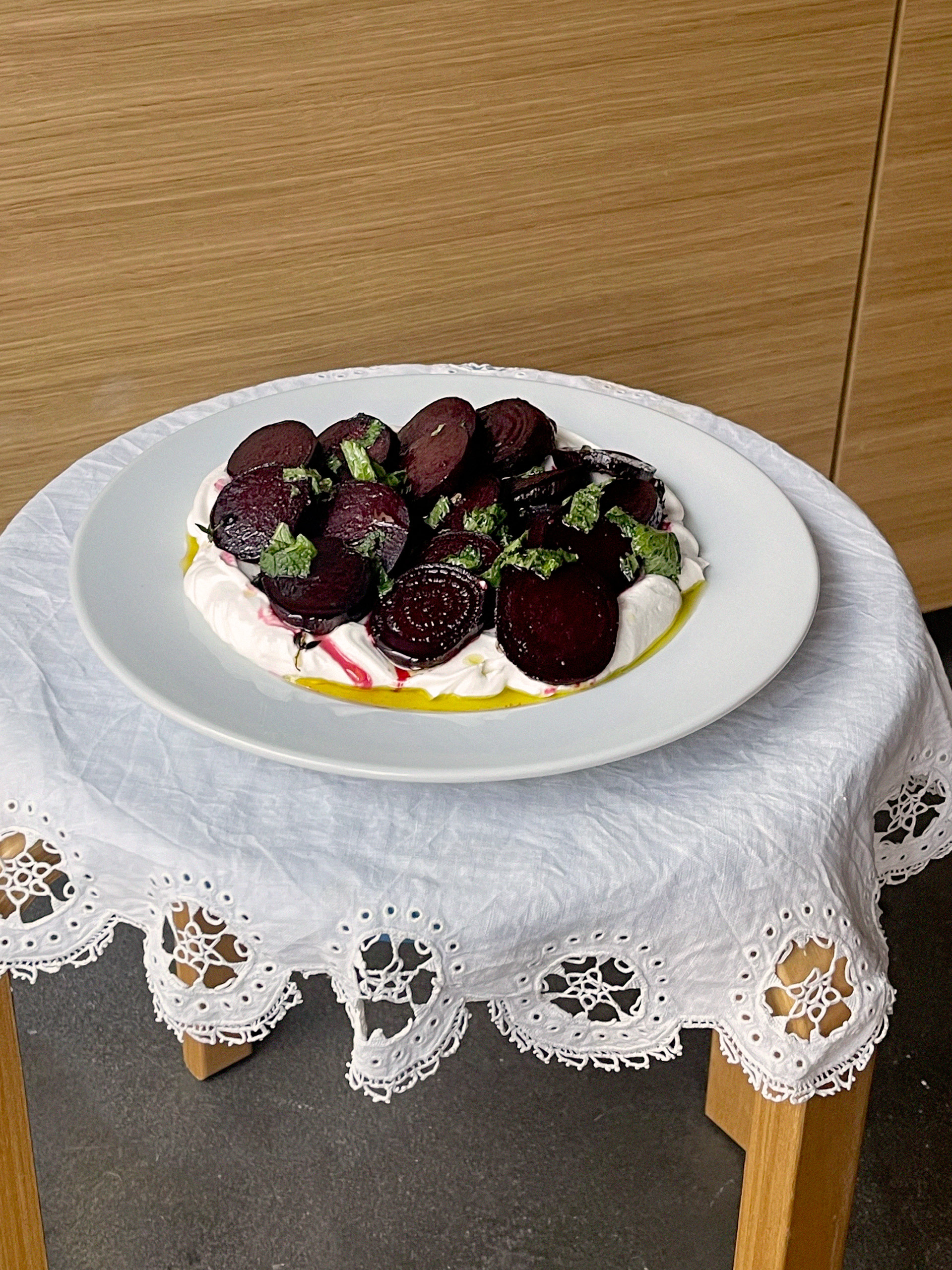 Recipe ( Serves four as a small sharing dish )

2 large beetroots
3 tbsp olive oil
1 tbsp honey
6-10 thyme sprigs
Salt & pepper

200 g Greek yogurt 10% fat
1 large tbsp tahini
Juice of ½ lemon
½ clove garlic

Leaves from 5 mint stems
Lemon zest
Olive oil

Turn on the oven to 200 °C. Clean the beetroot thoroughly and cut off the ends. Cut the beetroot into 0,5 cm slices. Toss the beetroots in a bowl with olive oil, honey, salt, and pepper. Place the slices on a baking tray with baking paper and bake for about 15 minutes. The beetroot should have a bite to it but not feel raw. In the meantime, mix the Greek yogurt with tahini, add ½ garlic, and lemon juice, and season with salt and pepper. Chop the mint and mix it with olive oil and the zest of one lemon. On a plate, spread the yogurt in an even layer, then place the beetroot in a fish scale pattern. Finish with the mint oil on top, salt, and pepper.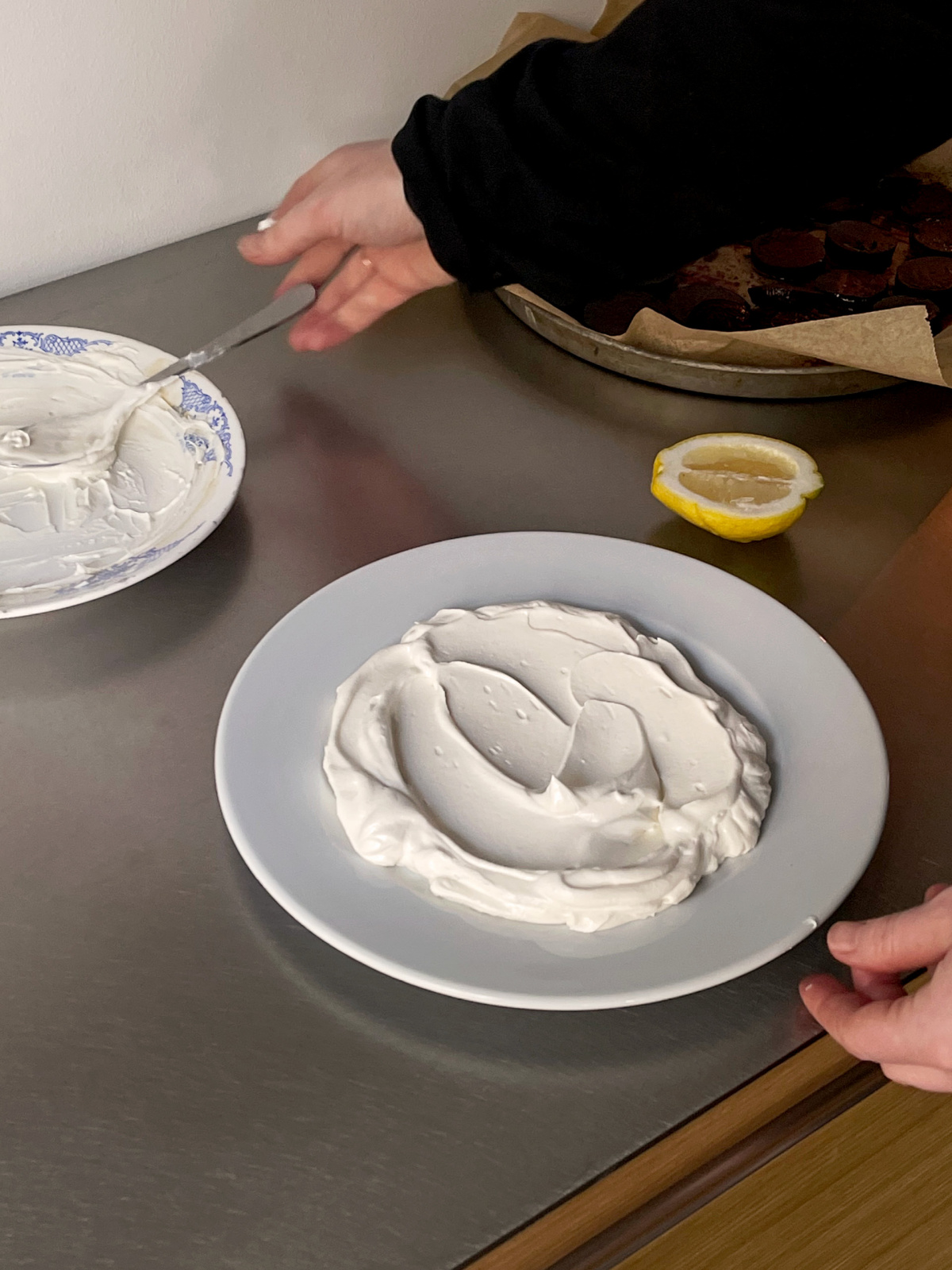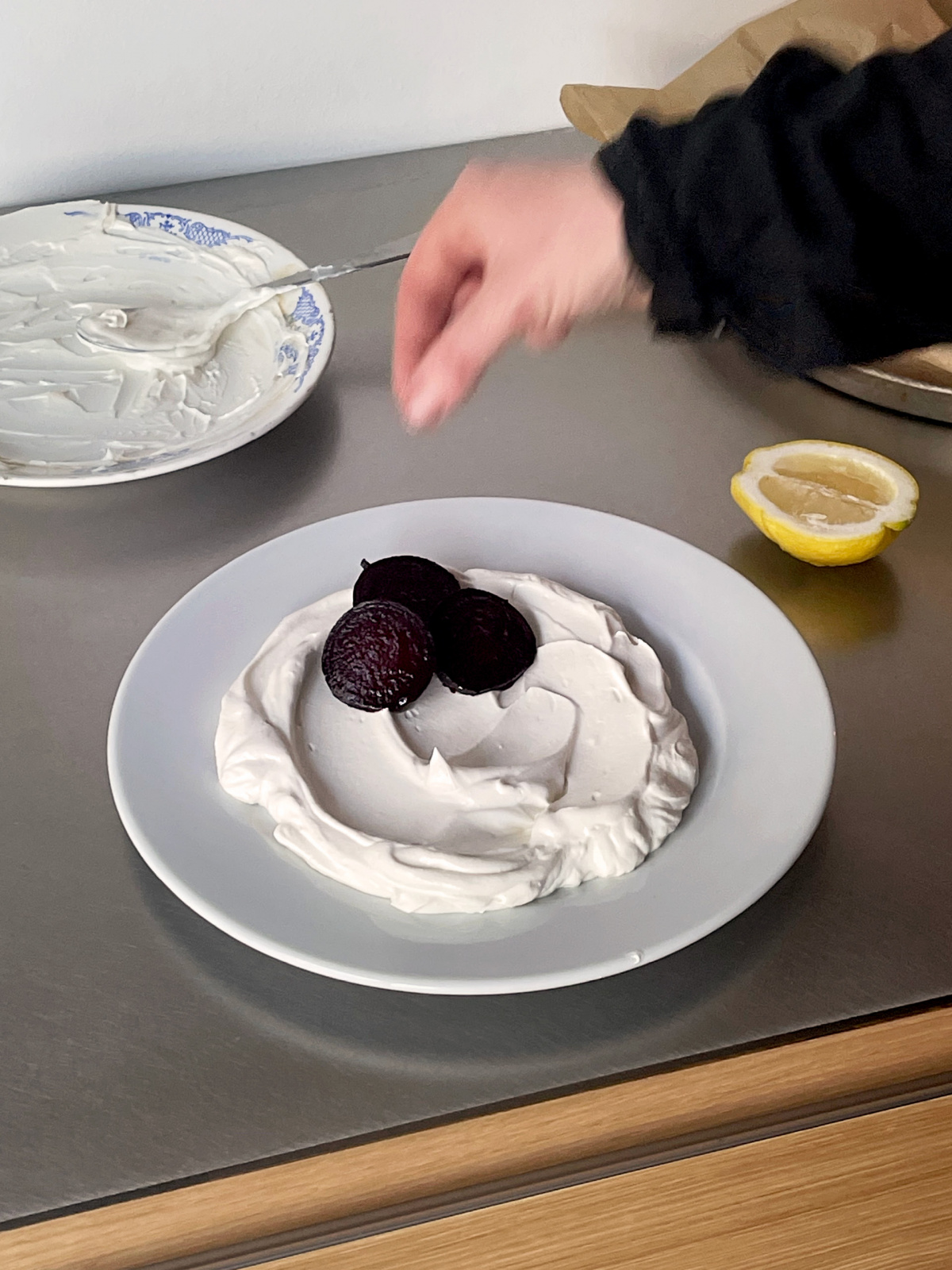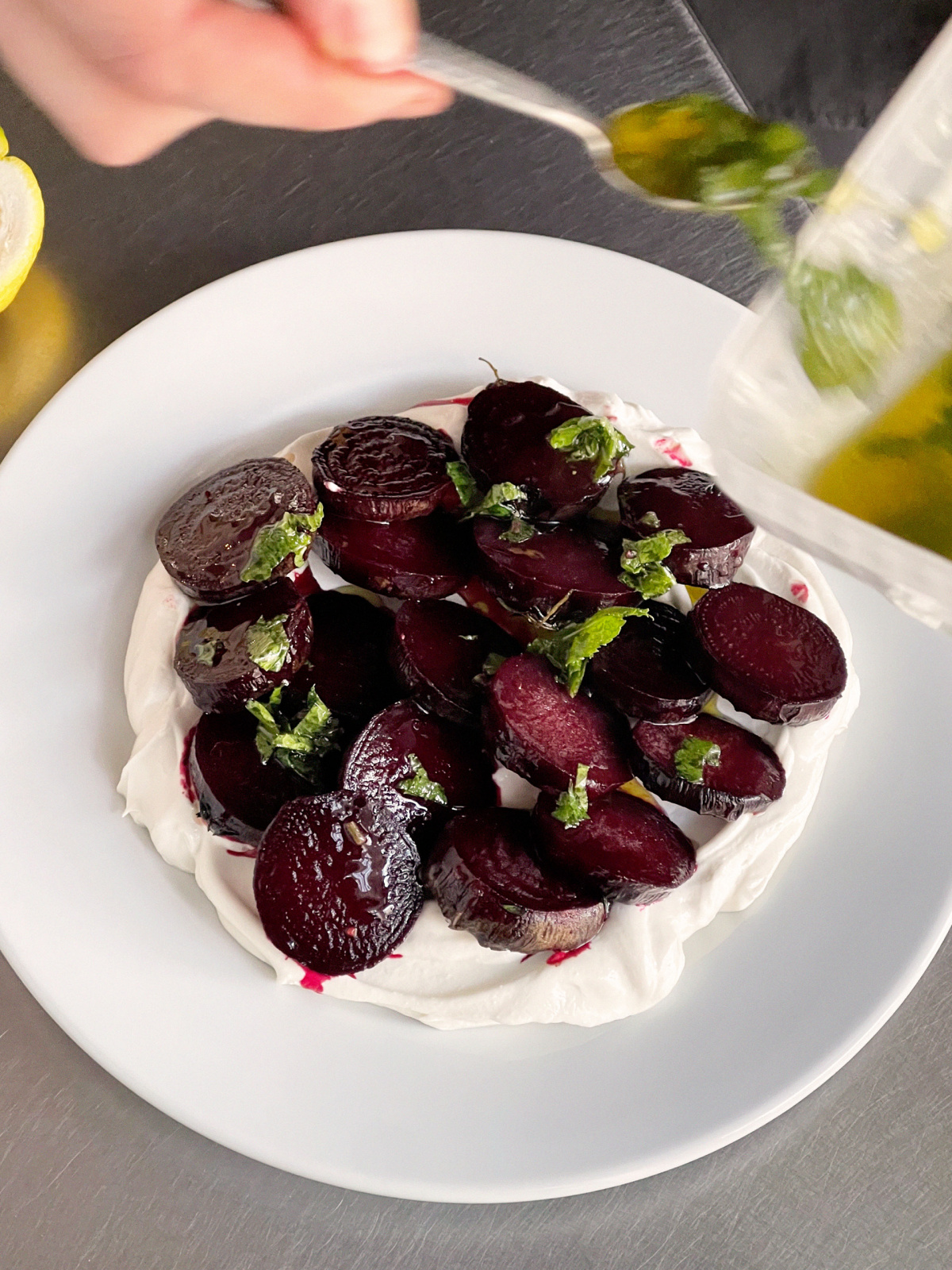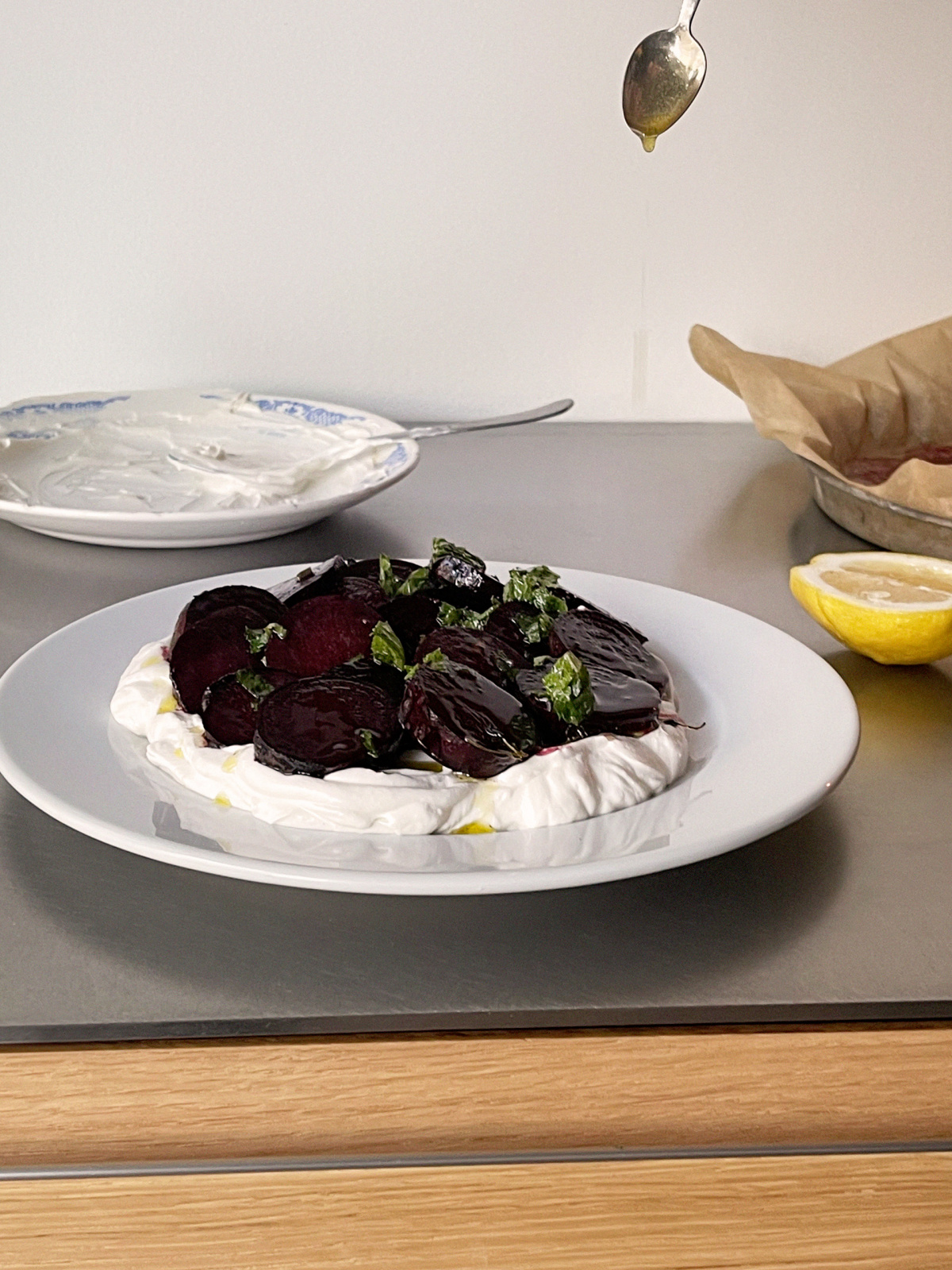 The idea for the takeaway and catering company Easypeacylimonesqueezy started in a private apartment in Copenhagen, Denmark by Stine Kirkegaard and Ida Ravn. Since then things have gone fast and their clients today include fashion brands like Saks Potts and Cecilie Bahnsen. Recently, they've opened a new takeaway shop in Copenhagen where they have a PROFILE kitchen cabinetry in Natural Oak together with the shelves to display some of their products. The concept is simple, but delicious—homemade, authentic Italian food to take home.