Radicchio with anchovy dressing and pecorino
Recipe no. 49 by Stine Kirkegaard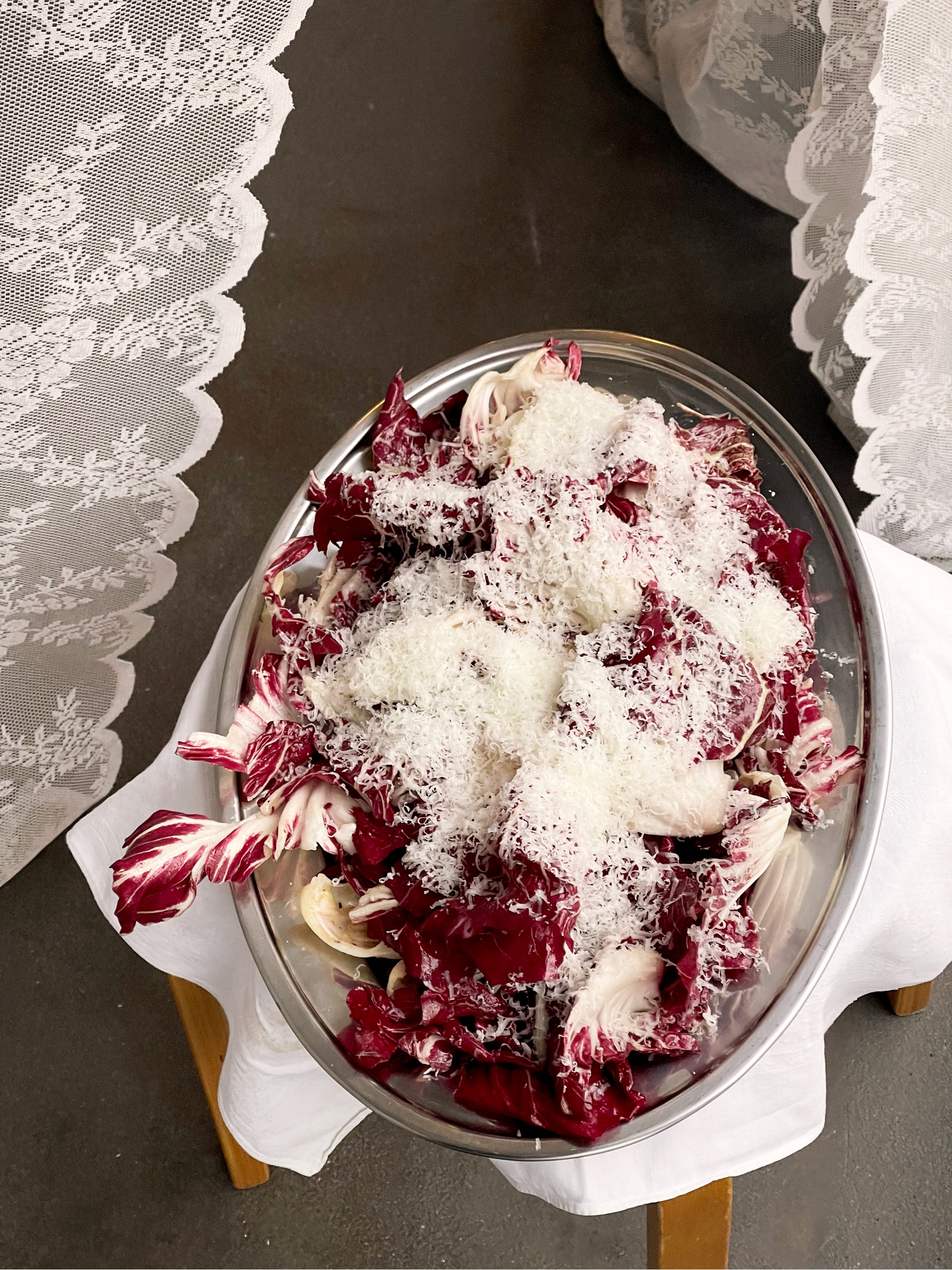 Recipe ( Serves four as a small sharing dish )

1 head radicchio
3 tbsp olive oil
1 clove of garlic
5 anchovy fillets
Juice of ½ lemon
Season with salt & pepper
Approx. 100 g pecorino

Mix the garlic, anchovies, lemon juice, and olive oil in a food processor or finely chop the anchovies and garlic with a knife and toss with the lemon and oil. Season with salt and pepper. Wash and dry the leaves of radicchio and mix thoroughly with the anchovy dressing in a bowl. Arrange the radicchio on a plate and grate a generous amount of pecorino on top.
The idea for the takeaway and catering company Easypeacylimonesqueezy started in a private apartment in Copenhagen, Denmark by Stine Kirkegaard and Ida Ravn. Since then things have gone fast and their clients today include fashion brands like Saks Potts and Cecilie Bahnsen. Recently, they've opened a new takeaway shop in Copenhagen where they have a PROFILE kitchen cabinetry in Natural Oak together with the shelves to display some of their products. The concept is simple, but delicious—homemade, authentic Italian food to take home.