Galette des rois
Recipe no. 47 by Clémence Wambergue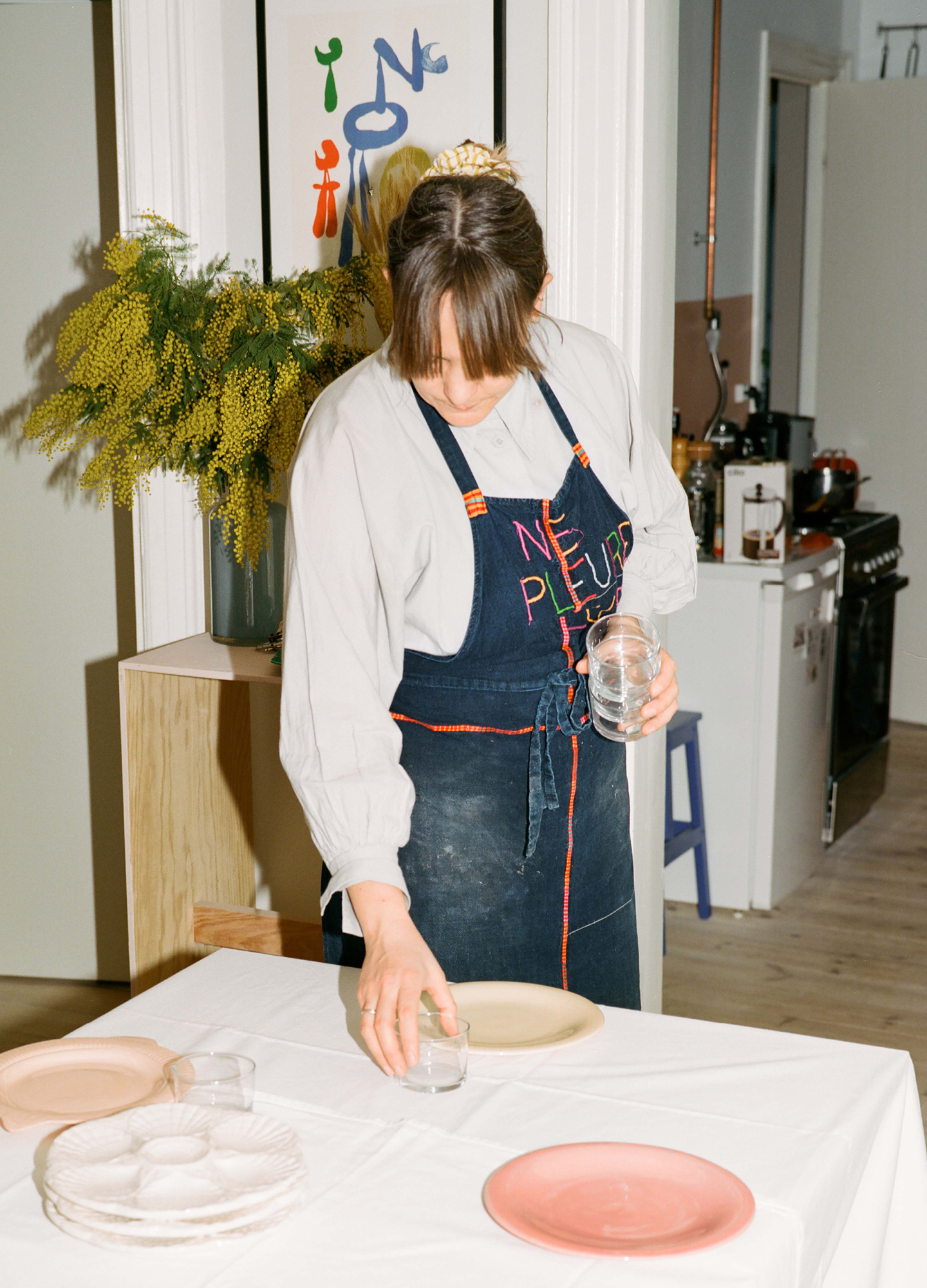 Recipe ( Makes 1 cake )

400g puff pastry
100g butter
100g ground almonds
100g sugar
2 eggs
1 egg yolk
A small porcelain figurine

Melt the butter and then in a large bowl mix it with the almond powder, sugar, and eggs. Set aside. Roll out the puff pastry into two circles of about 25 cm. Place one of them on a baking tray with parchment paper. Brush 2 cm of the edge with egg yolk, and transfer the almond cream inside the circle. Place the figurine in the cream and cover it with the second circle of pastry, edge to edge. Let the egg yolk stick to the two pieces of pastry. Using a sharp knife and your fingers, without pressing, make small regular incisions from the edge to the inside to close the cake. Brush with egg yolk and place in the fridge for 1 hour. Heat the oven to 180°C, take out the cake and repeat brushing it with egg yolk. With the tip of a knife, make a hole in the center, then decorate by scoring it with the cutting edge. Be careful not to pierce the puff pastry. Bake for 35 minutes until golden brown. Meantime, prepare the syrup with 50g water and 50g sugar. When the cake comes out of the oven, brush it over.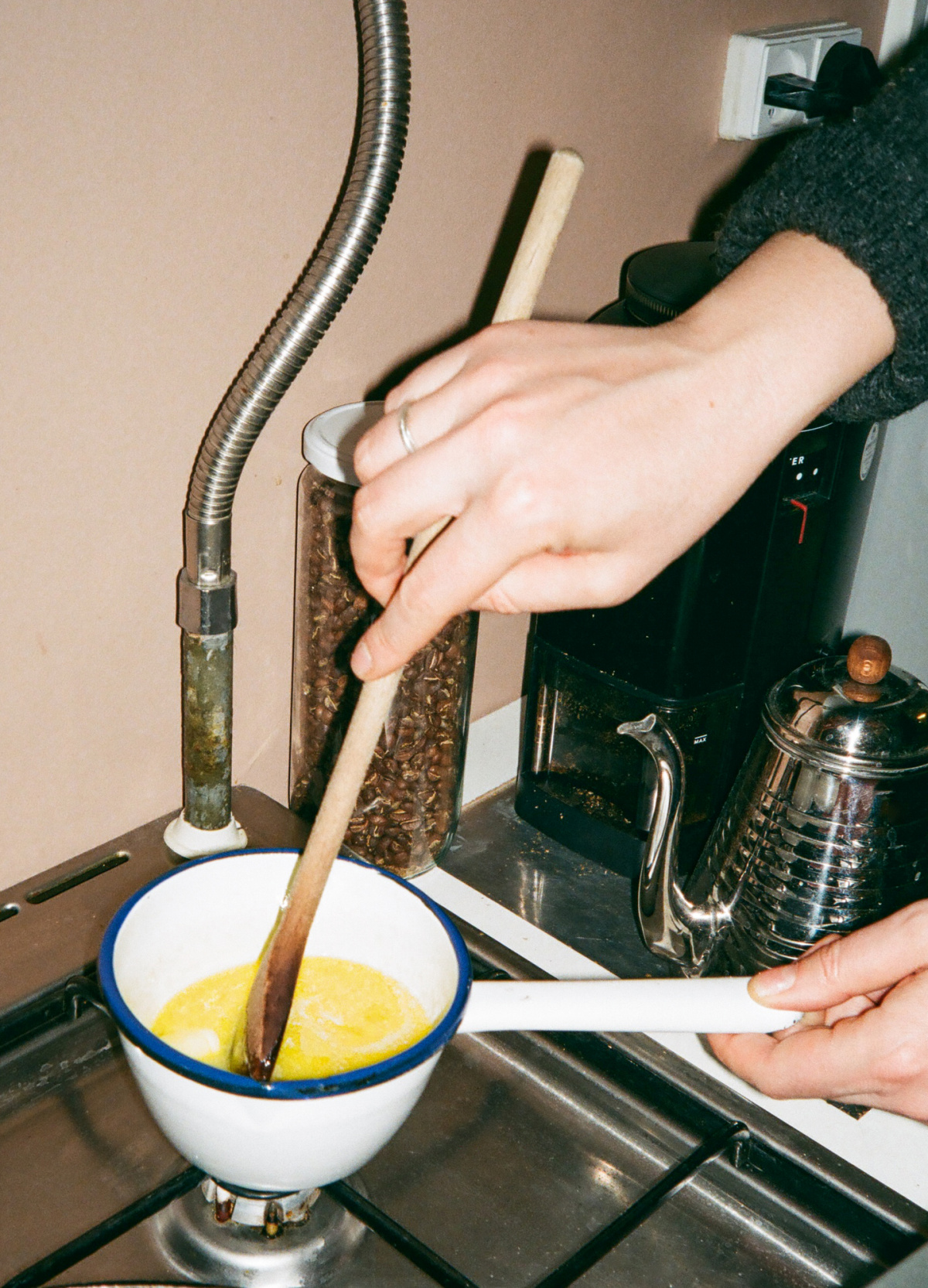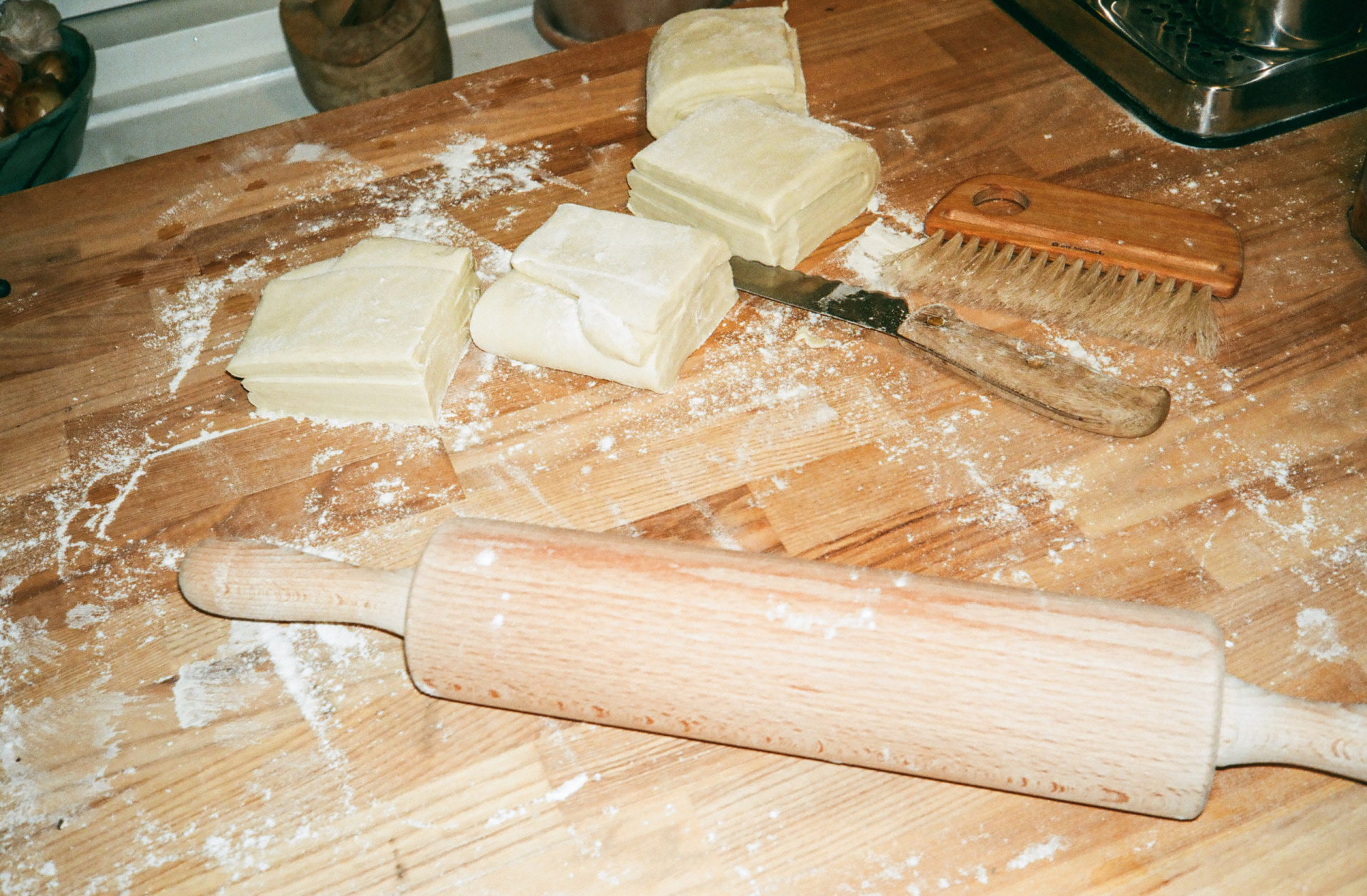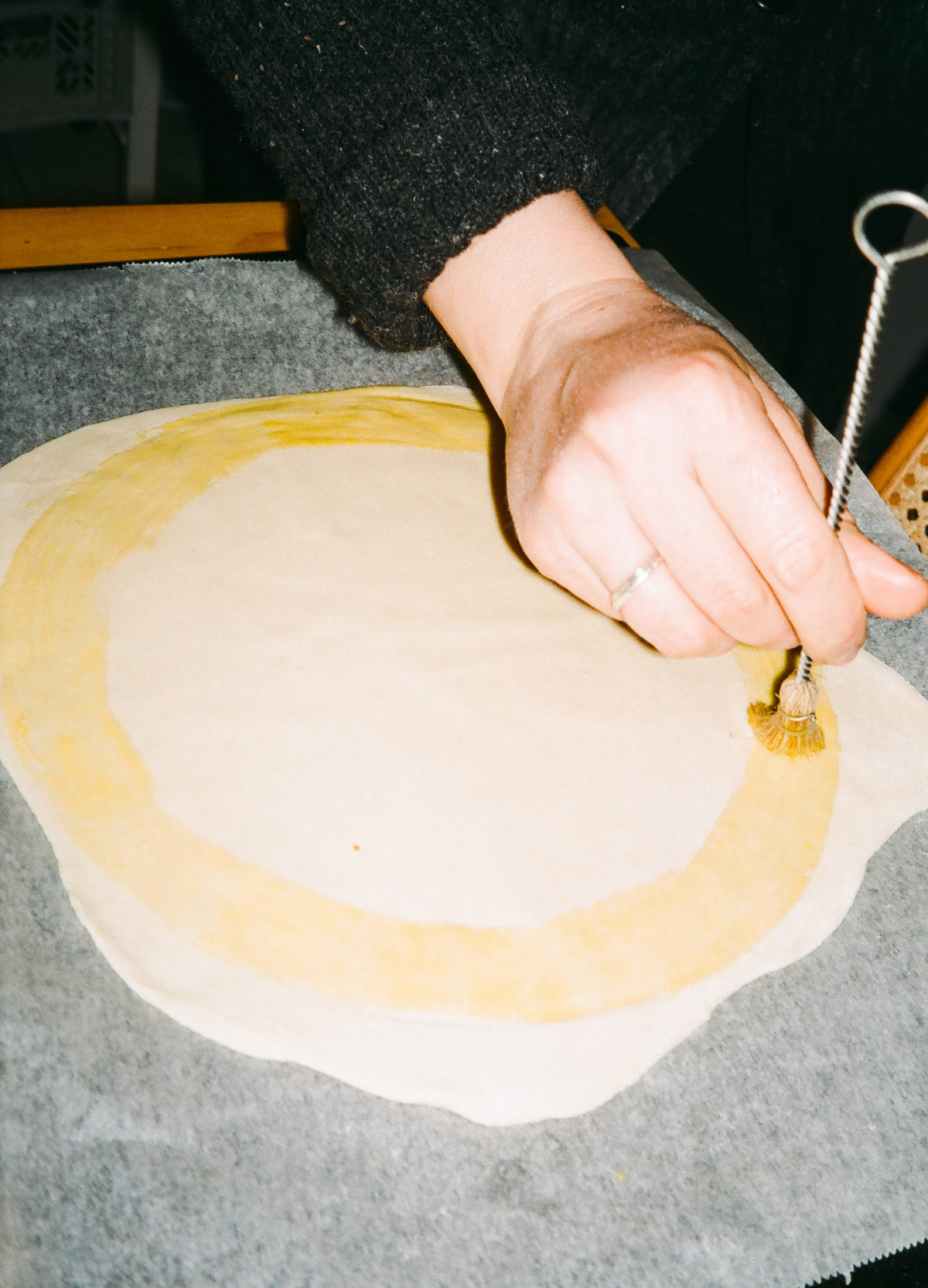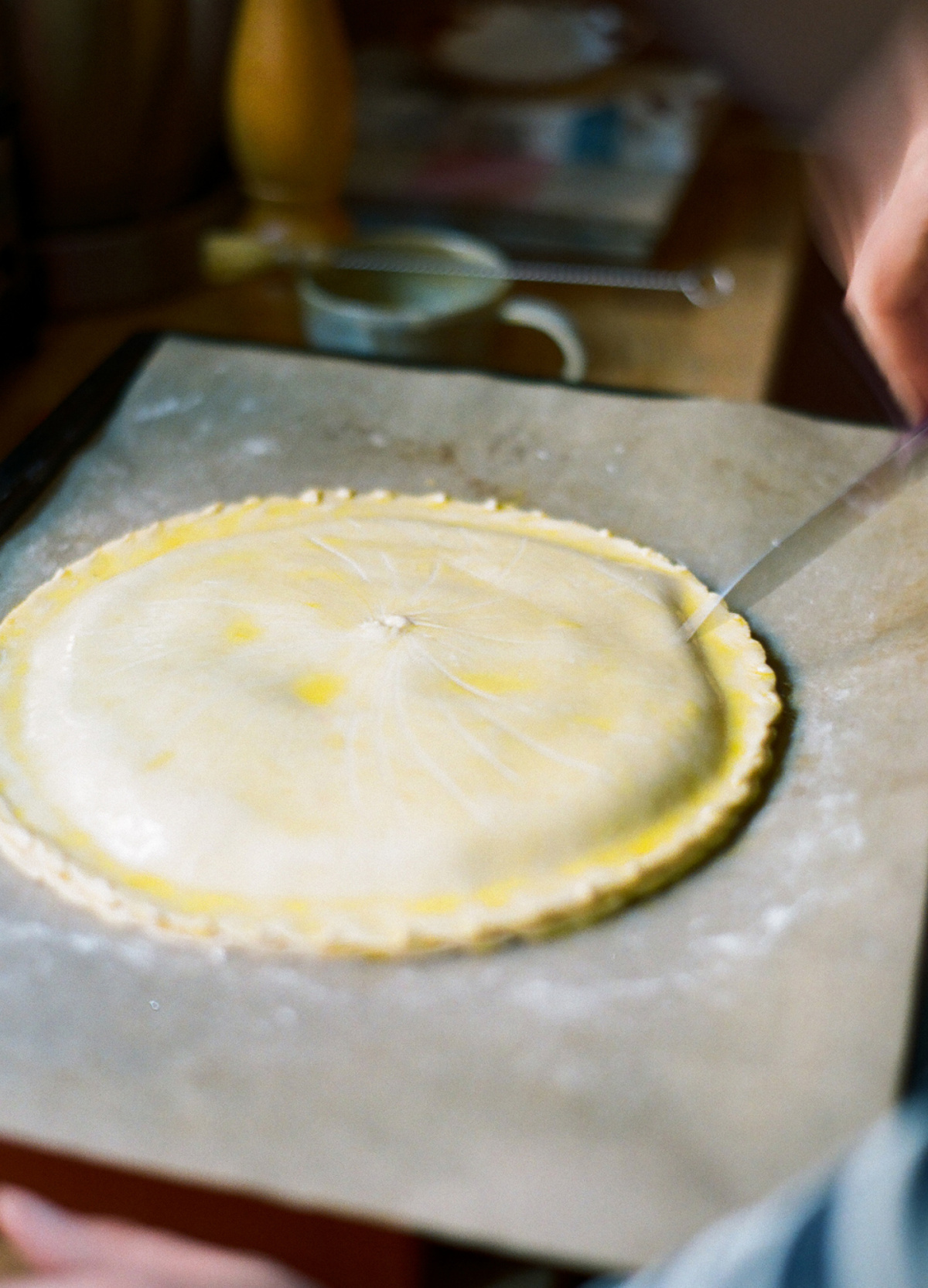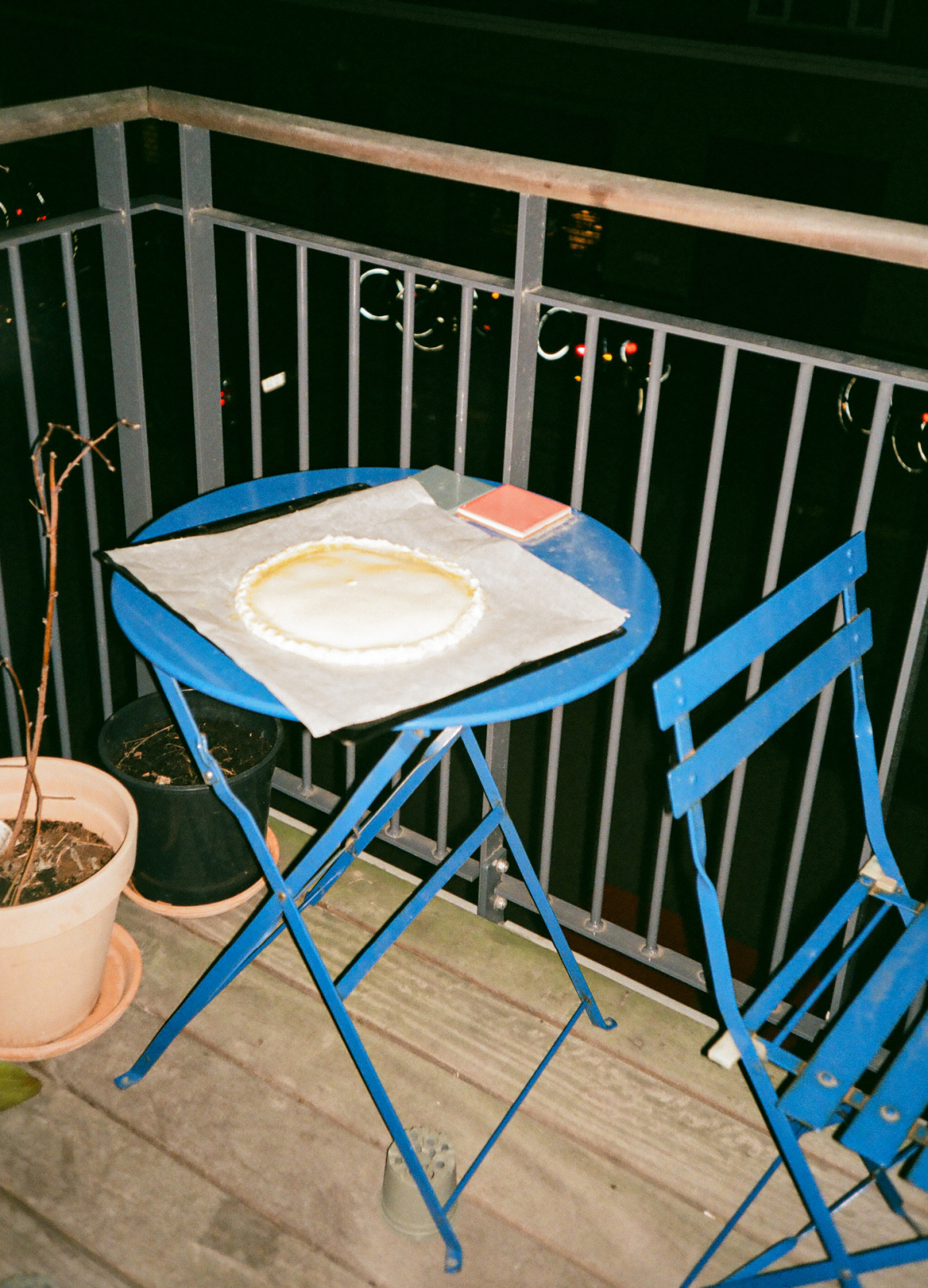 Clémence Wambergue is the self-taught chef behind the home restaurant Ne Pleure Plus serving traditional family-style French dinners. Each season, she invites guests to share a meal based on local products in her apartment in Copenhagen. Clémence was raised in the French countryside and educated as an architect in Paris. Her seasonal home restaurant allows her to combine her voracious gourmandise, her great respect for those who work the land, and her taste for unique designs and handcrafts.