Seaweed and flower onigiri balls
Recipe no. 45 by Marie Yuki Méon
Recipe ( Serves 4 )

200 g of Japanese short-grain rice

Filtered water 
4 tbs rice/or cider vinegar

2 tbs of sugar 
Fresh herbs (dill, scallion, mint, cilantro), washed and chopped

50 g fresh organic wakame 
MM EDITION «sel aux sésames et fleurs» salt

Rinse the rice 3 times until the water runs clear.
Transfer into the pan, and cover with water 3 cm over the rice. Let it cook slowly for 20 minutes.
For the seasoning, in a little pan heat up the vinegar and sugar, then set aside.
Let the rice inflate with the steam for 15 minutes with the lid on but heat off.
Rehydrate the wakame seaweed and cut into small pieces.
Once the rice is cooked, pour the seasoning and mix carefully with a wet spatula. Add the wakame, herbs, and the MM edition salt mix. Stir gently together and make small balls.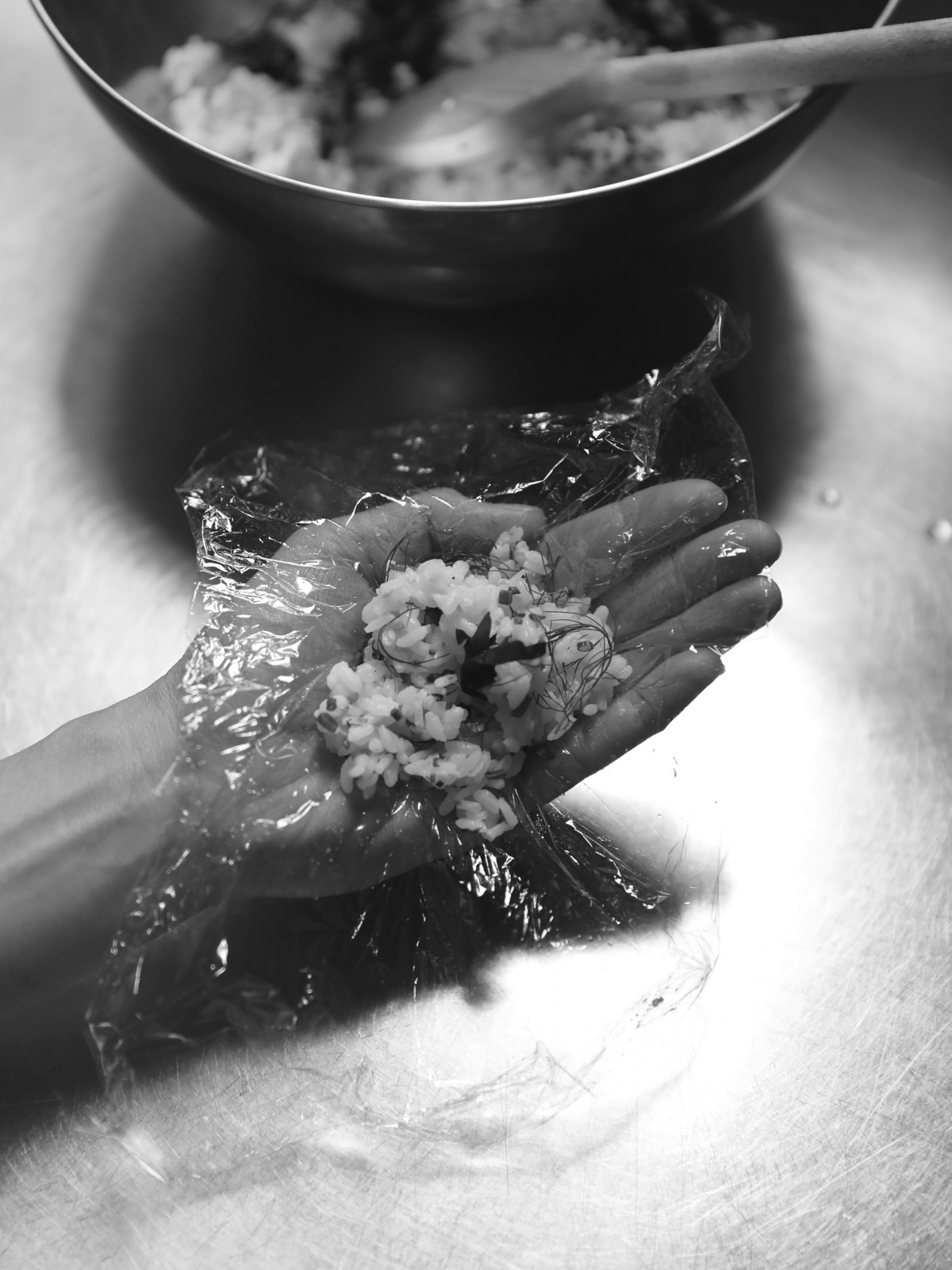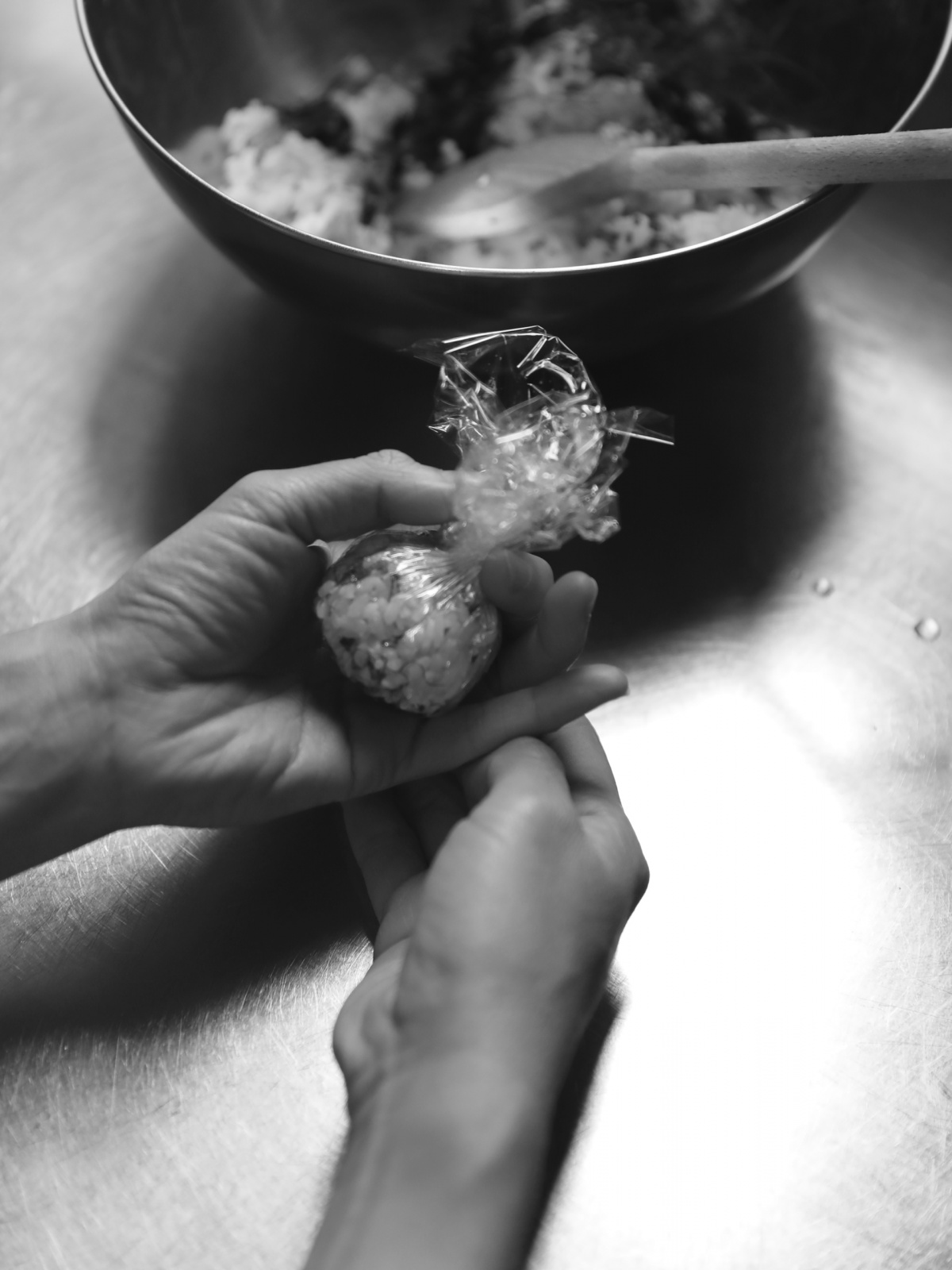 Marie Yuki Méon spent her childhood in Tokyo, where she was born to French-Japanese parents. After studying interior design in Paris, she worked for 10 years as a retail designer for luxury brands. Passionate about cooking and its language since she was a child, she founded Manger Manger in 2017. Conceived as a multi-disciplinary studio, ingredients and food are thought of as creative tools. She creates tailor-made stories composed of edible elements to look at and to taste through installations, simple meals, and images.