Spicy vodka pasta spicy rigatoni
Recipe no. 50 by Jennifer Geertsen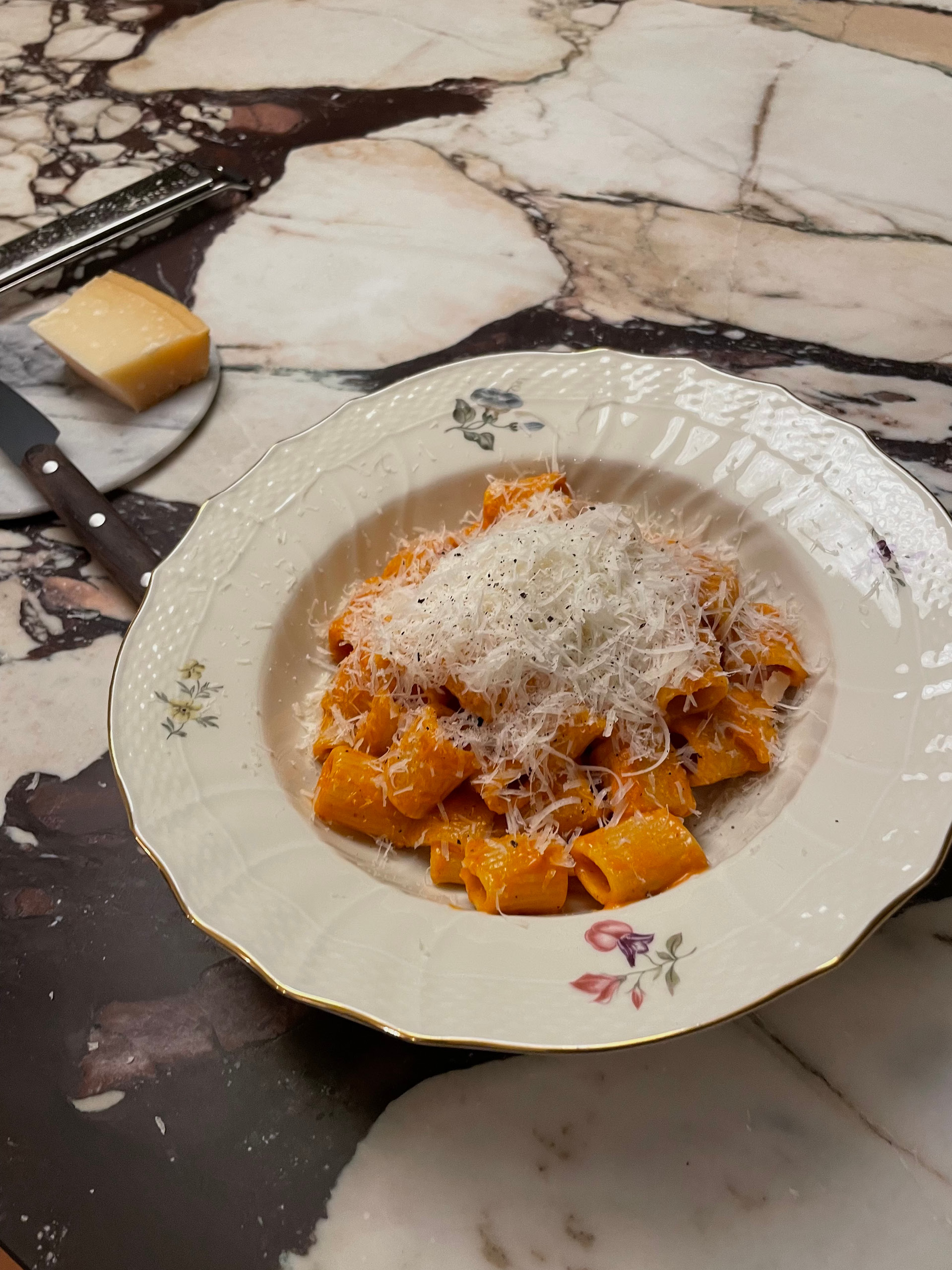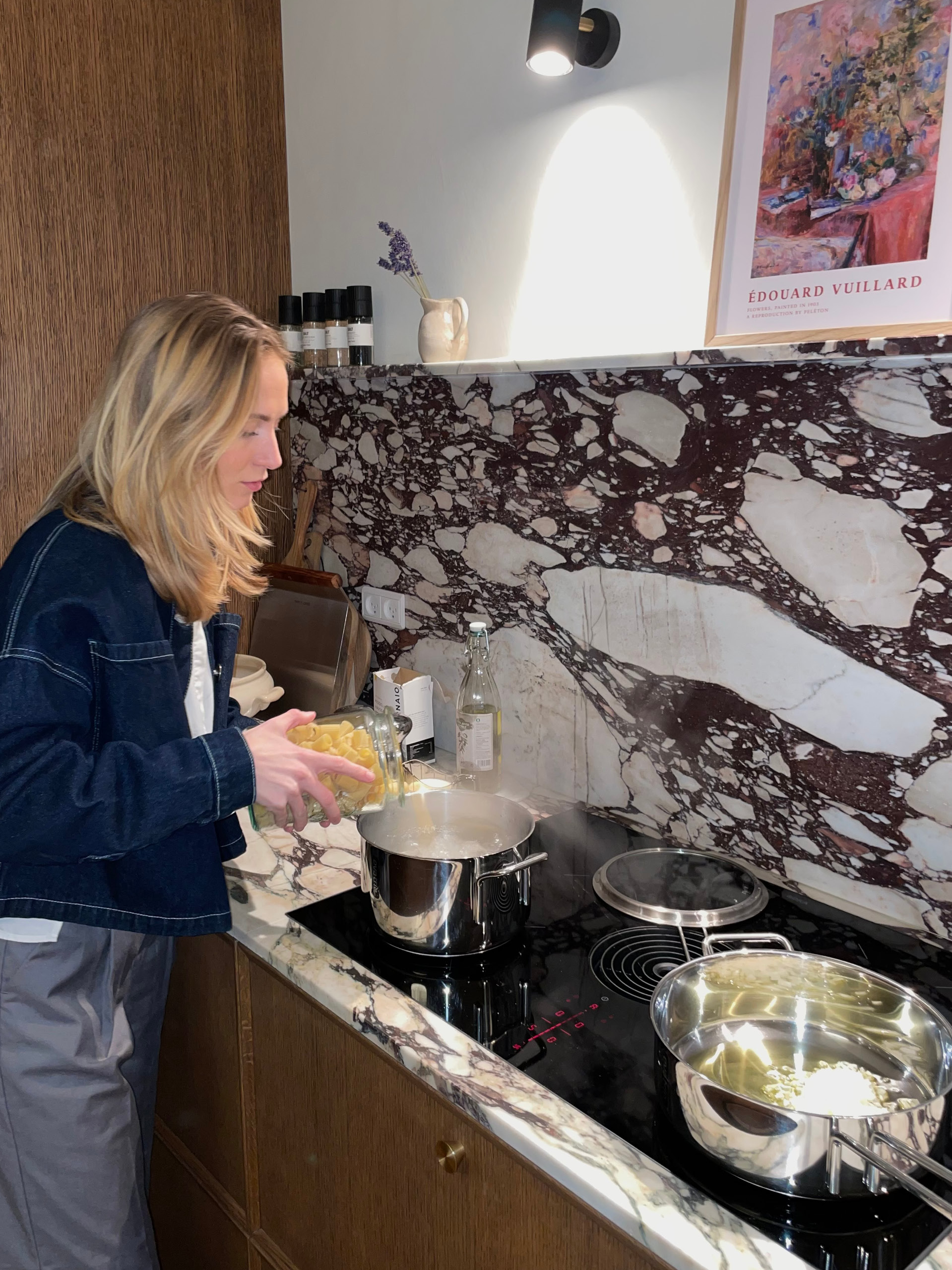 Recipe ( Serves four )

500 g rigatoni pasta
150 g tomato puree
150 g parmesan cheese
50 ml vodka
1 tsp chili flakes
3 fat garlic
200 ml cream 18%
Olive oil
Salt
Pepper

Put olive oil in the pan. Chop onion and garlic and add them to the pan together with the chili flakes. Fry until the onion turns golden. Boil a pot of salted water for pasta and put rigatoni in. In the pan, add tomato and cook on medium heat. Pour in the vodka and let it simmer, then add cream. Next, drain the pasta and add it to the sauce (remember to save a cup of pasta water!). Add grated parmesan and a splash of pasta water to give it a creamy consistency. Season to taste with salt and pepper. Serve it with grated parmesan on top.
Jennifer, 27 years old lives in Holstebro with her boyfriend Thomas, and dog Zoe. In 2020, they bought an architect-designed villa from 1969, which they are in the process of renovating, including a new FRAME kitchen in Dark Oak and a marble coutertop from Reform.