A collaborative workspace and ceramic studio
Onomao, Cologne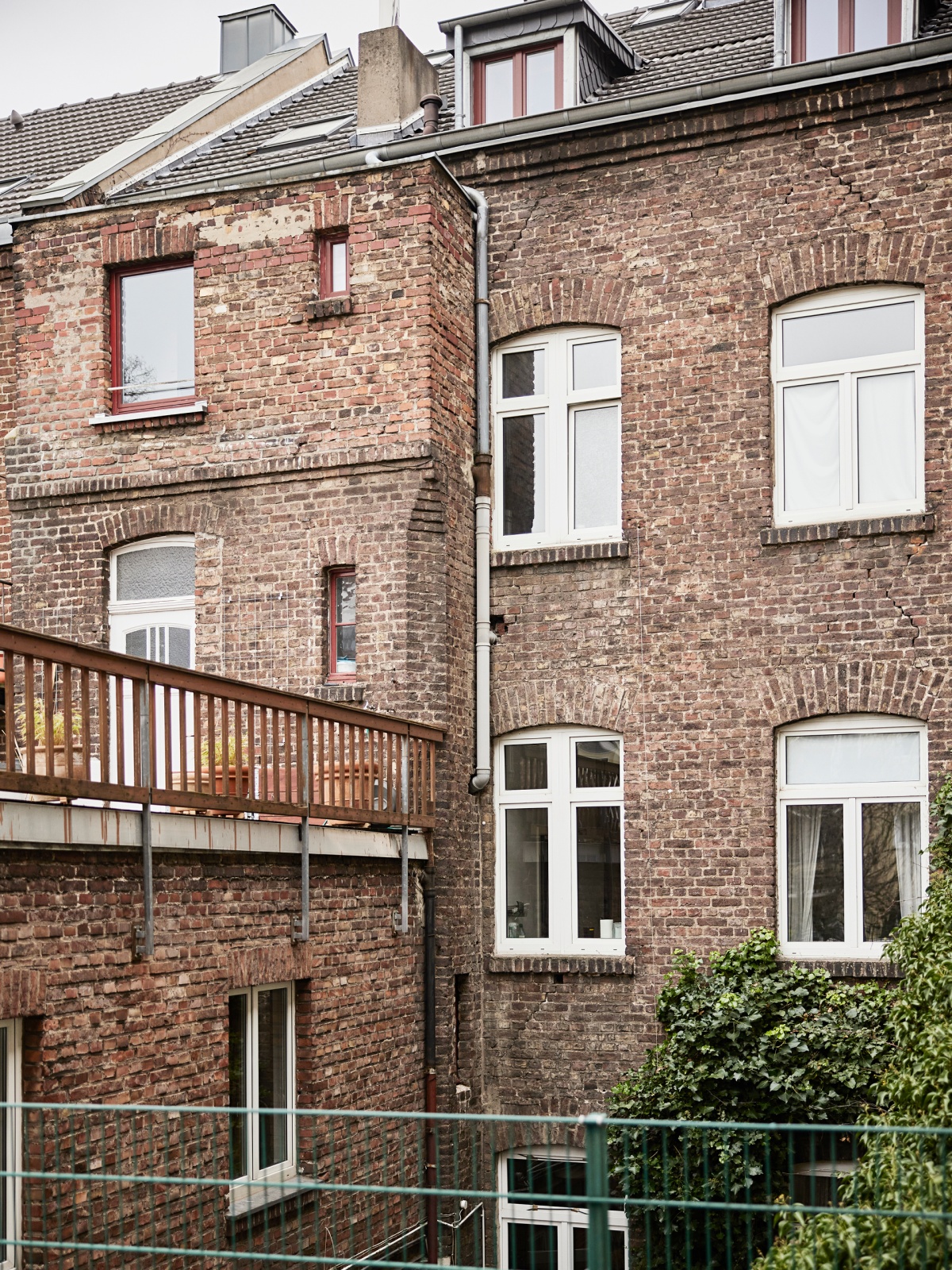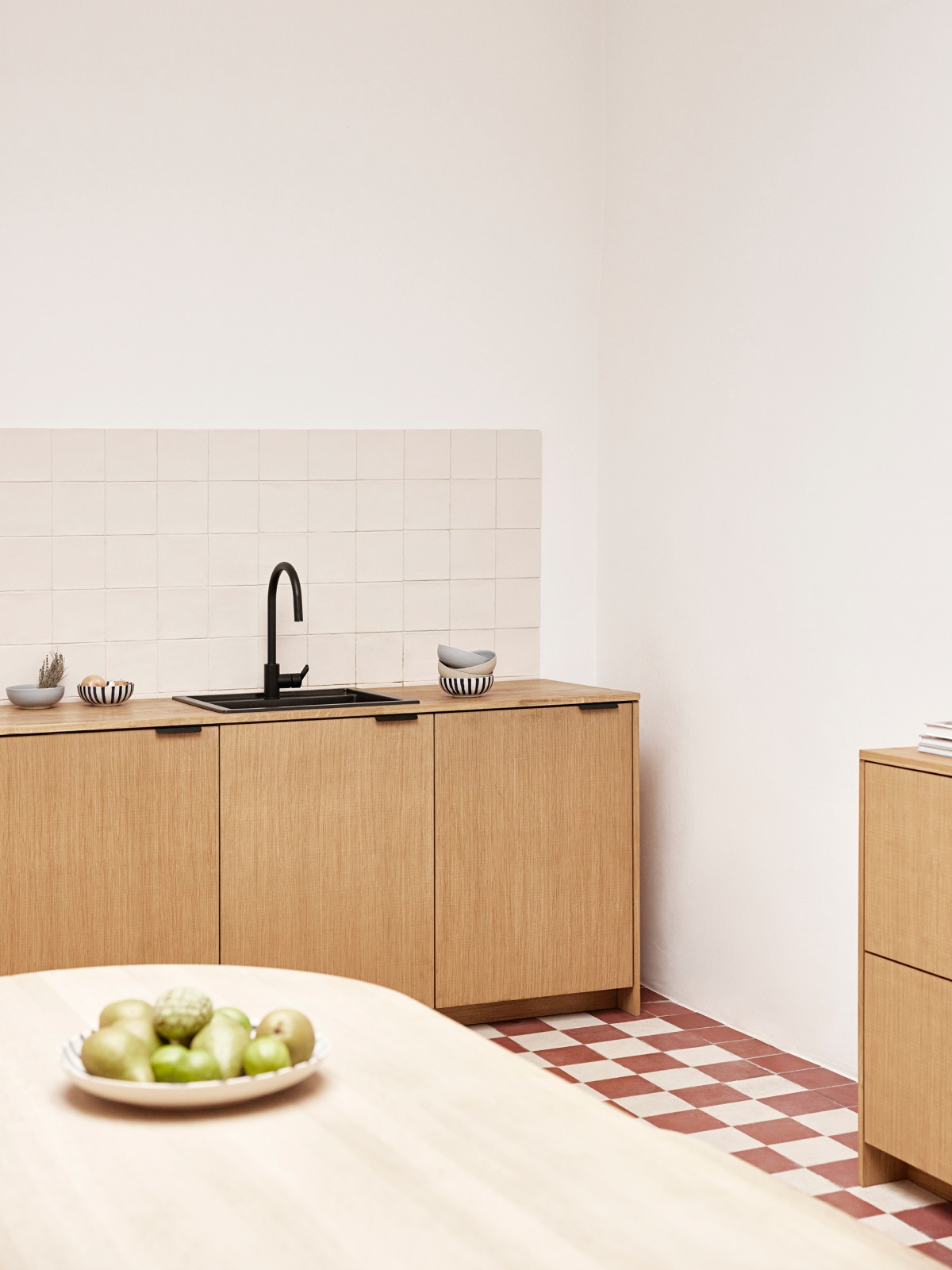 Cologne-based onomao sells ceramics and textiles that are handmade by artisans in Portugal. The brand has both an e-commerce platform as well as a brick-and-mortar store in the western German city. Launched in 2018 by brothers Felix and Arthur, onomao (meaning "on the hand" in Portuguese) takes sustainability as seriously as they take quality and aesthetic. These elements extend into their workspace, which includes a kitchen by Reform. Housed in a former bakery, the onomao workspace functions as an office, pottery room, photo studio, and of course a place where employees enjoy their coffee and lunch. Because the space is open-plan, it was essential that the brothers have a kitchen as thoughtfully-designed as the rest of their office (as well as their products).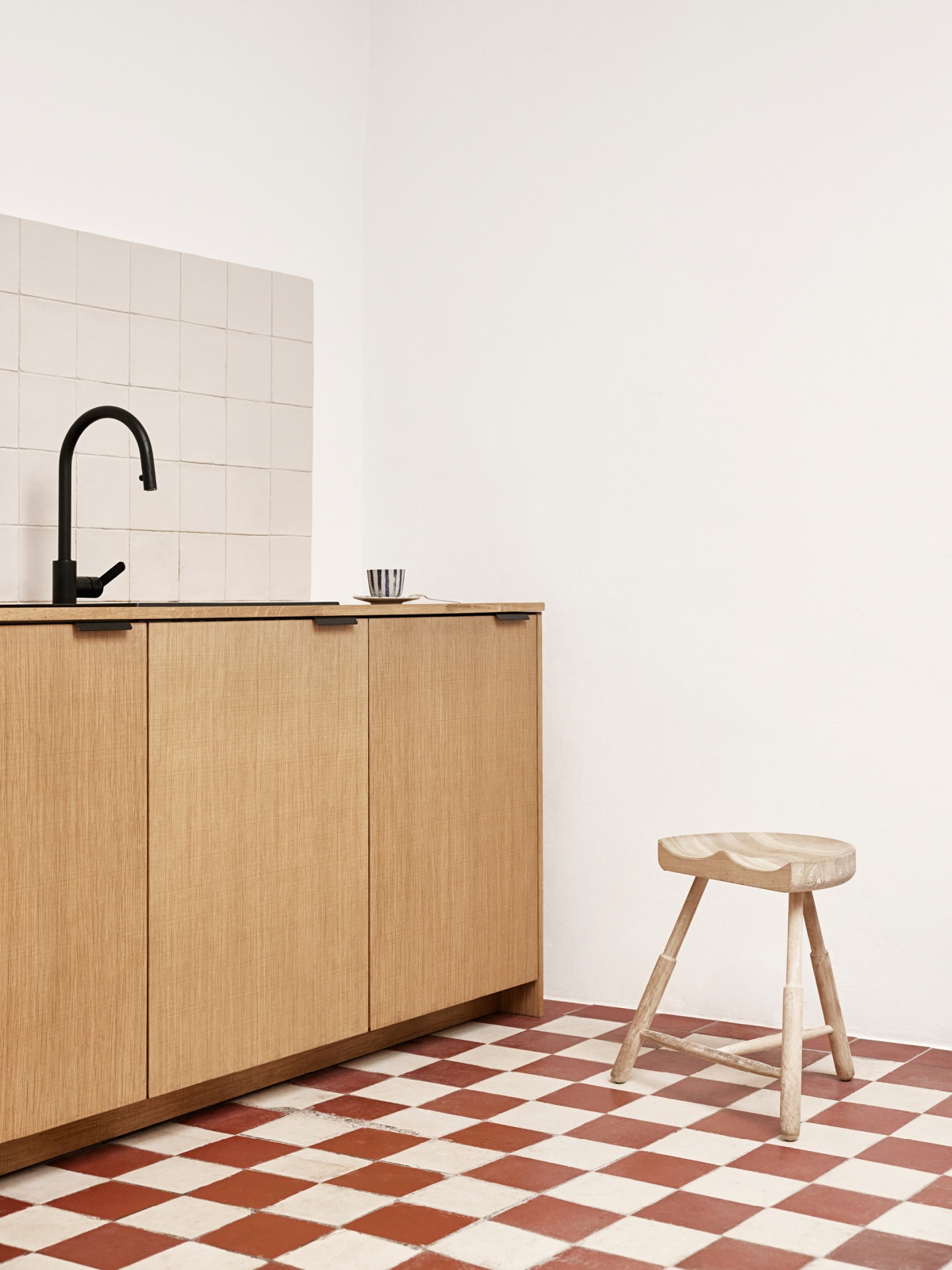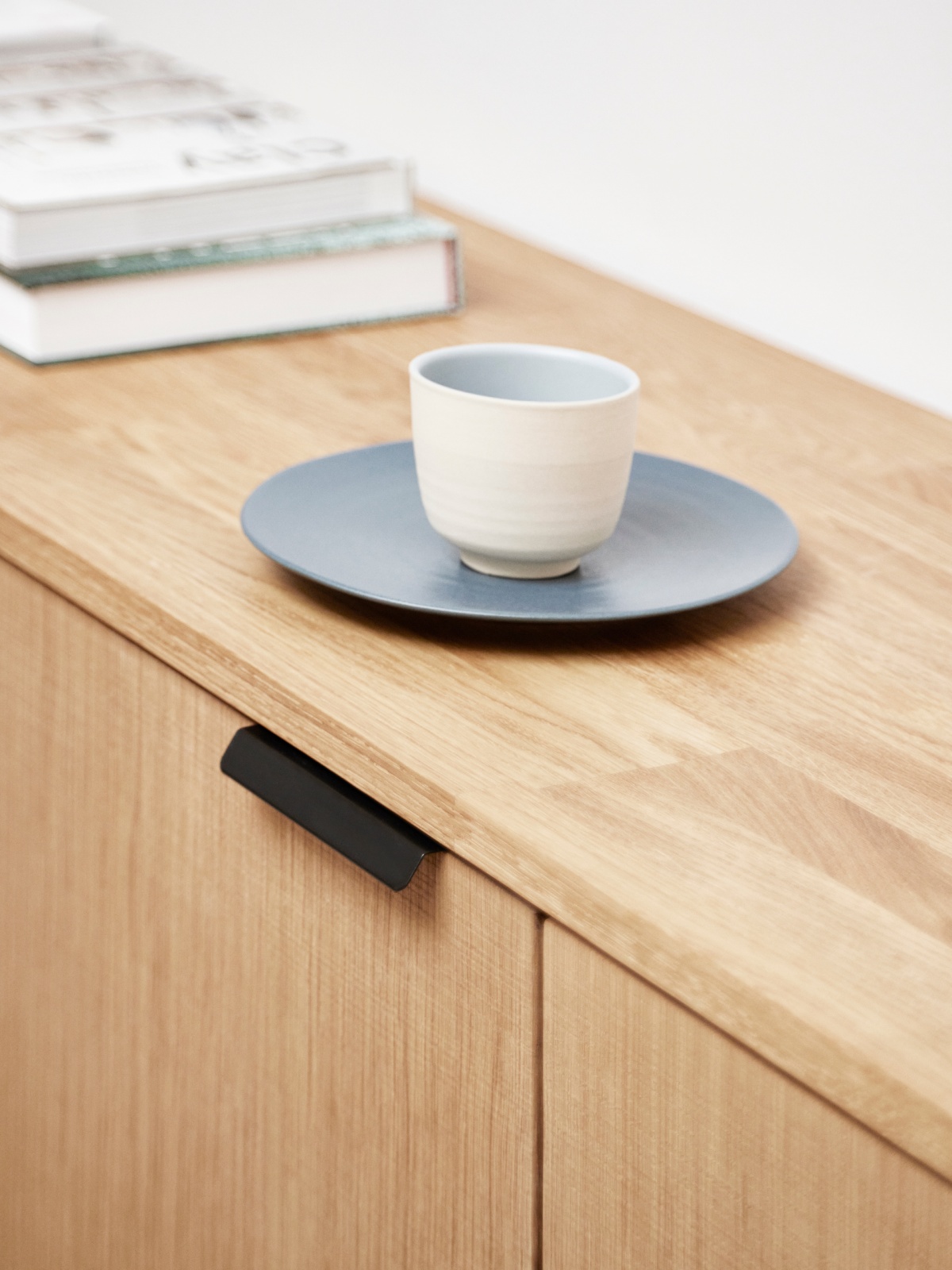 Arthur and Felix chose the SURFACE Collection by Norm Architects with a solid oak countertop. They note that the "plain and pure wooden fronts" were the decisive factor for them in choosing this style. The brothers explain, "Our Reform kitchen is located in a former historic bakery; the oven is in the place where the old baker's oven used to be. With furniture in light wood and lots of white elements, we created a strong contrast to the old tiled floor, which makes a clear statement with a checkerboard pattern in bordeaux and eggshell. Our large dining table and two long benches have rounded corners and are located in the middle of the room, half enclosed by the kitchen and a Reform sideboard, made in the same style as the kitchen." Arthur and Felix say that they were looking for a style that would "bring warmth to the industrial space and also harmonize with the historic tiled floor."

Reform's ability to cater to the specific needs of a space is evident in how onomao have created their layout "Since we use the kitchen as a team, everyone has to be able to find their way around it," the brothers note. Just like the brand's handmade products, the onomao office balances form with function. Their Reform kitchen was chosen for both the look it brings to the space, as well as its versatility. The fact that it has become a space where the onomao employees eat, dance, and laugh underscores just how important a kitchen can be, even in the workplace.