A small kitchen becomes a large family room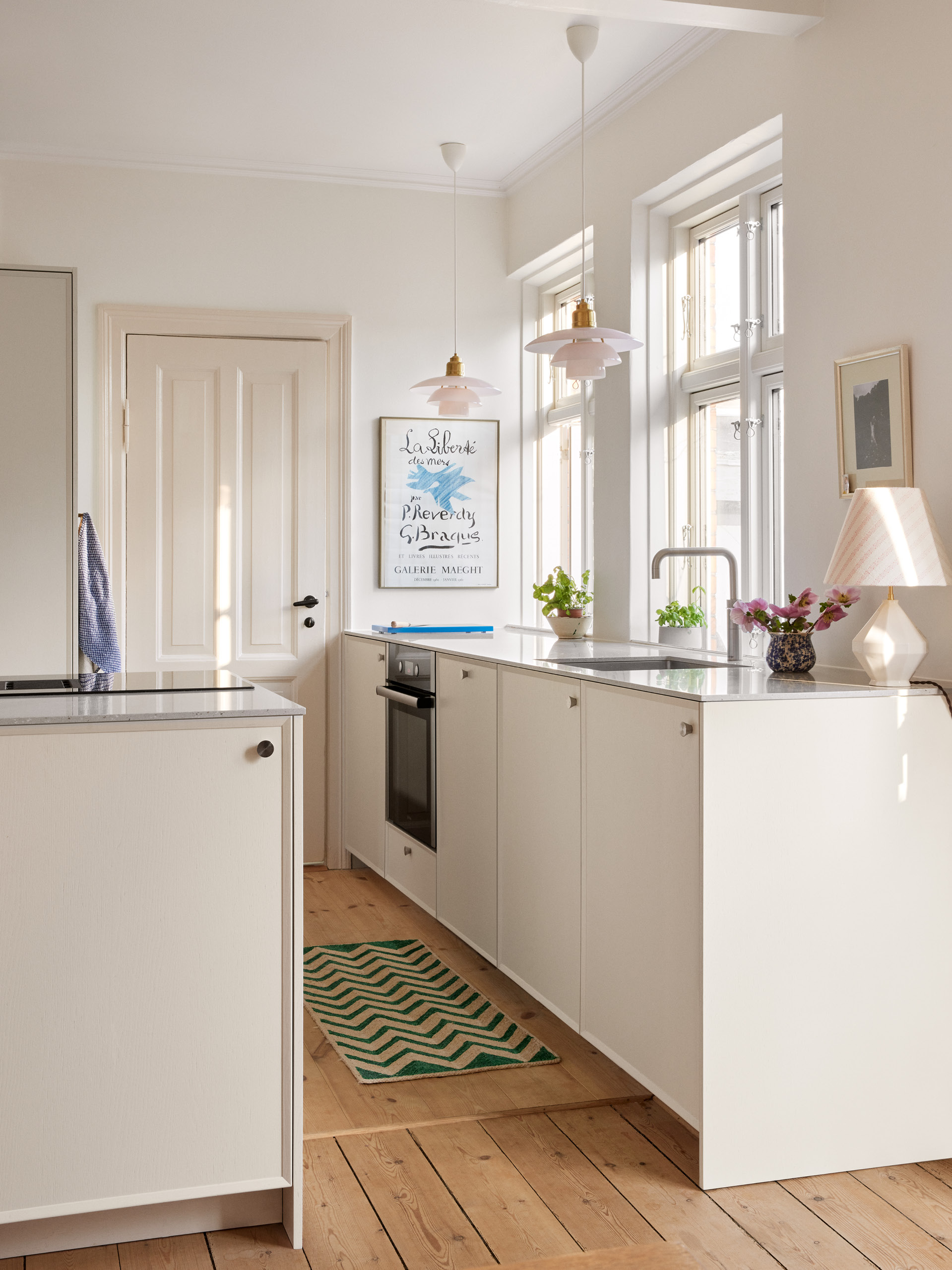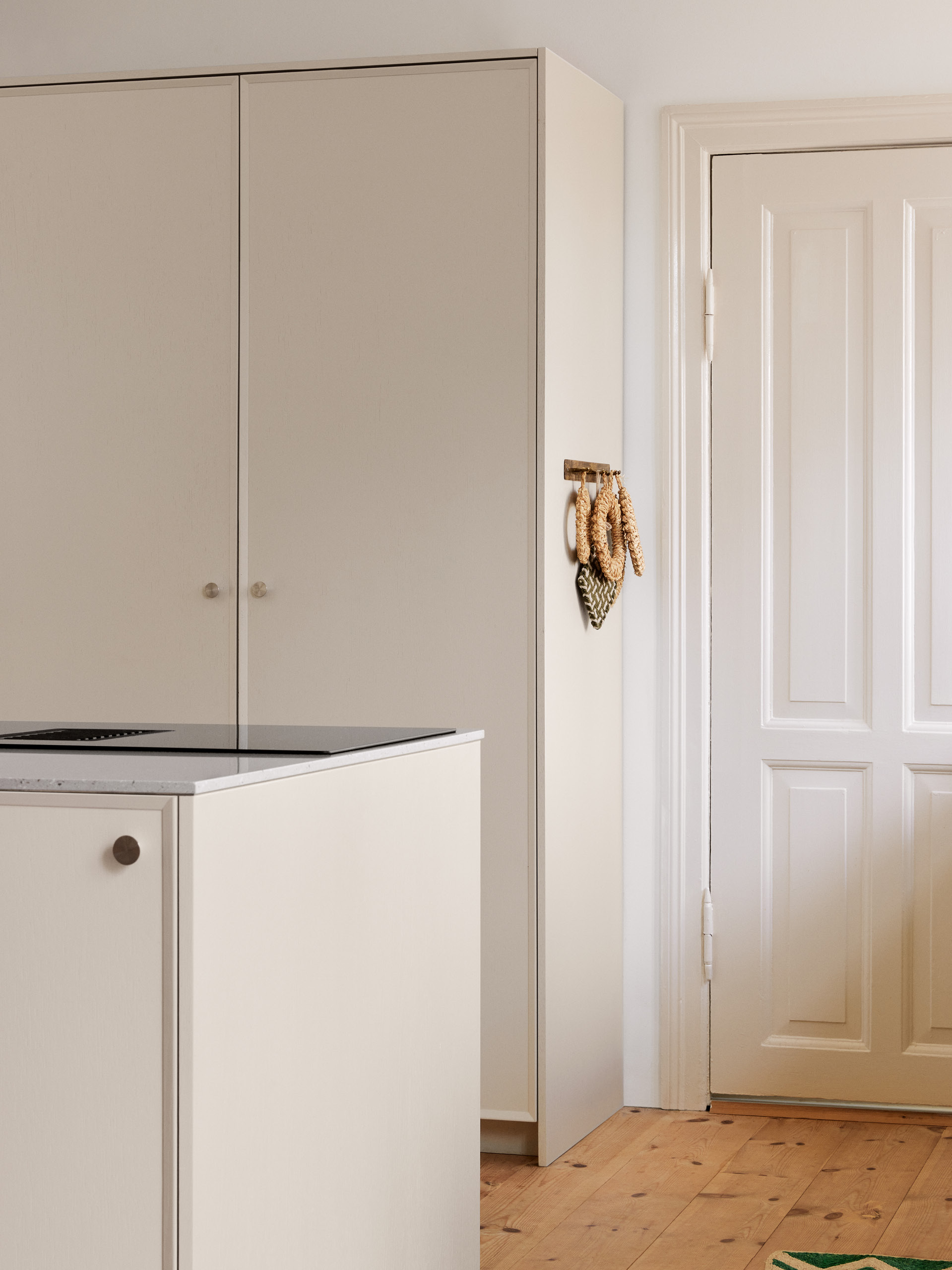 WHO: Maria, Jacob, Olivia, Elinor, and Oda Marie
LOCATION: Small townhouse from 1898 in Holbæk, Denmark
SIZE: 140 m² and kitchen is 40 m²
KITCHEN: FRAME collection
In a small townhouse from 1898 in Holbæk, Denmark, this family decided to update their kitchen to accommodate their need for a large family room. Originally the house featured several small rooms and the kitchen was very small. Having a space that could fit the entire family of five was a priority for the family. By removing two walls and connecting old ceilings, three small rooms became one large kitchen with room enough for the entire family to meet and cook.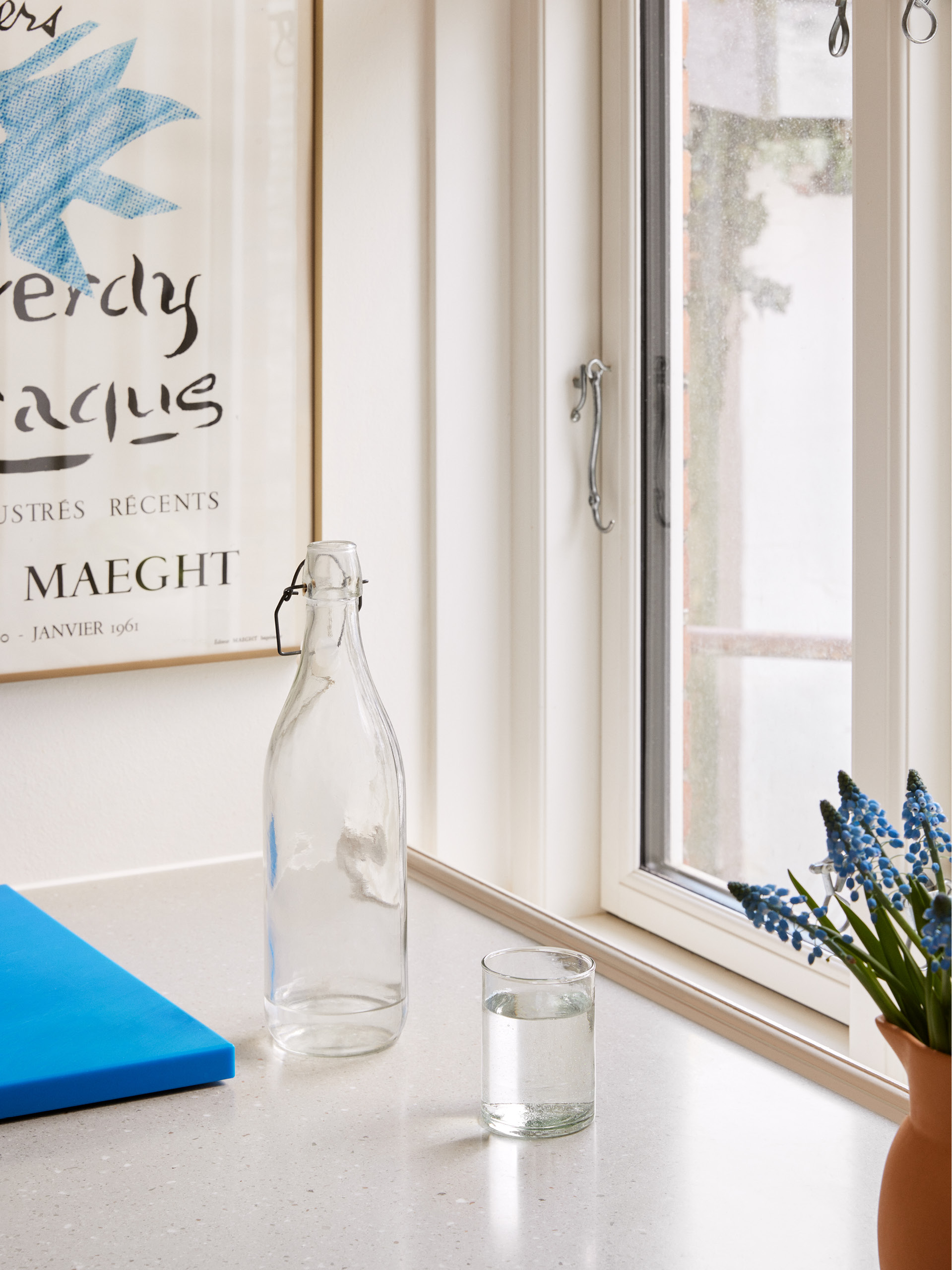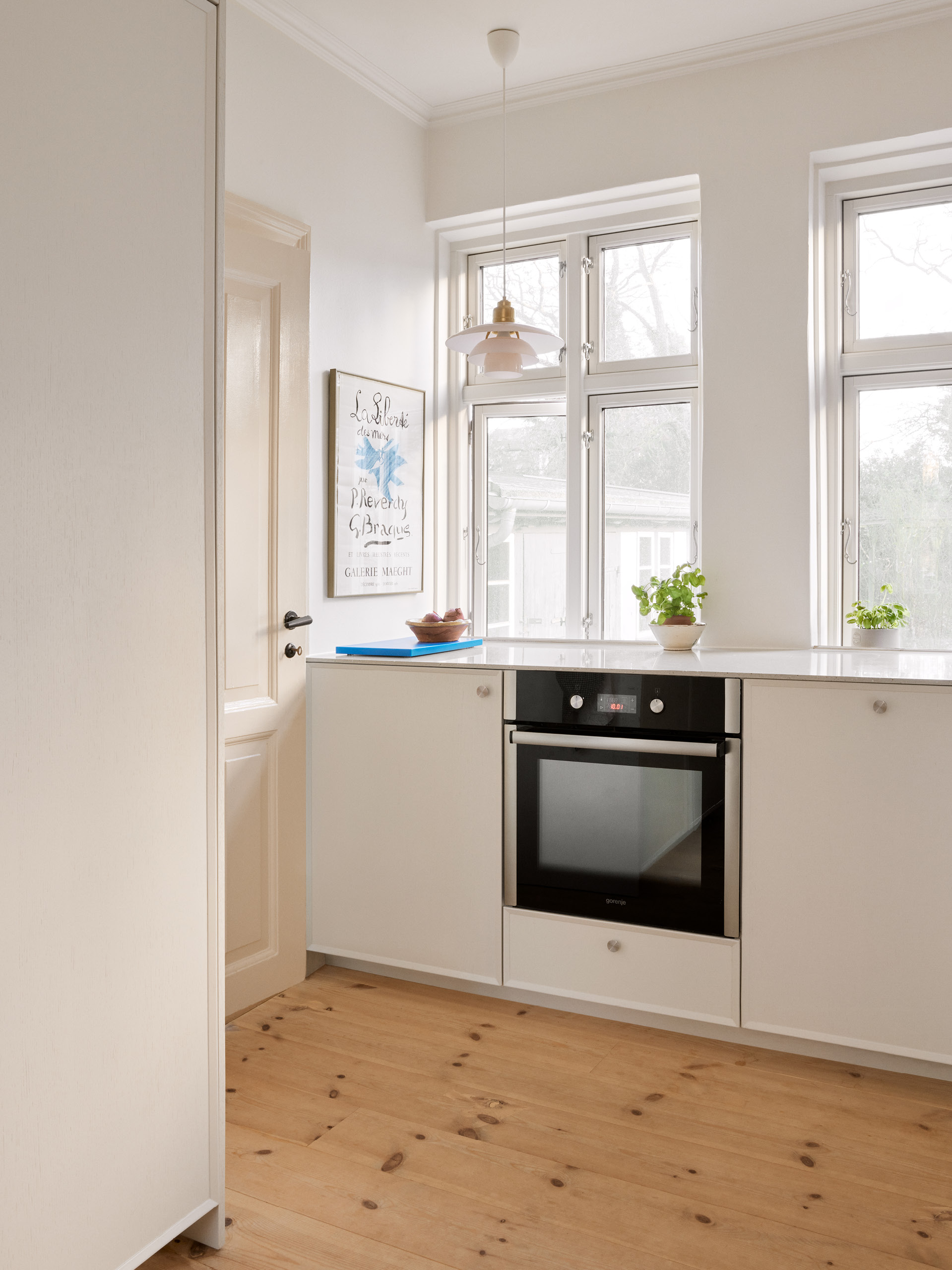 "We wanted a timeless and modern space that wouldn't go out of style in a few years. Although we were tempted to follow some of the fun and beautiful trends, we decided to go classic. We can always paint the walls and change the furniture if we want to change the expression of the room. I love that you can see the wood through the paint".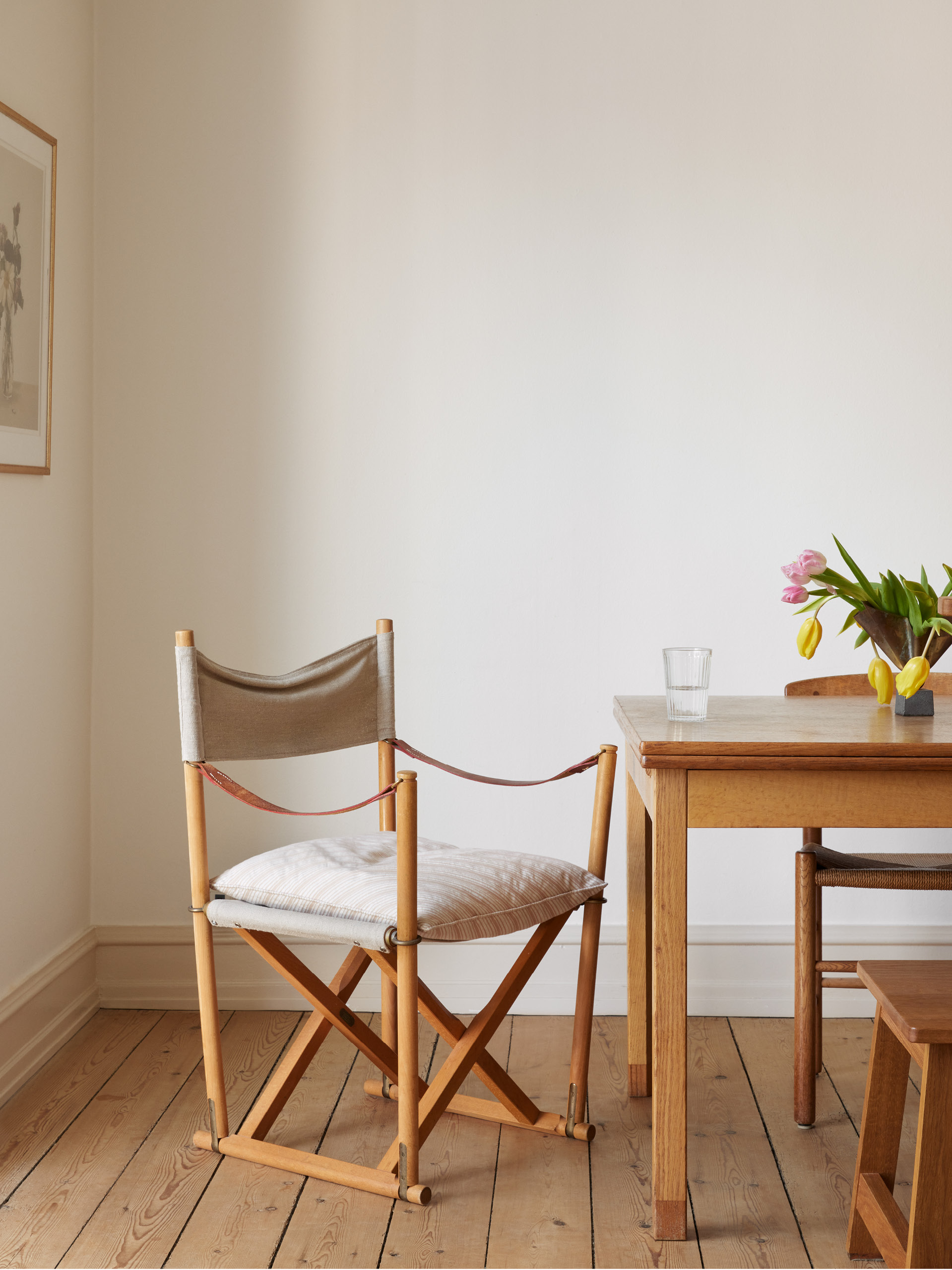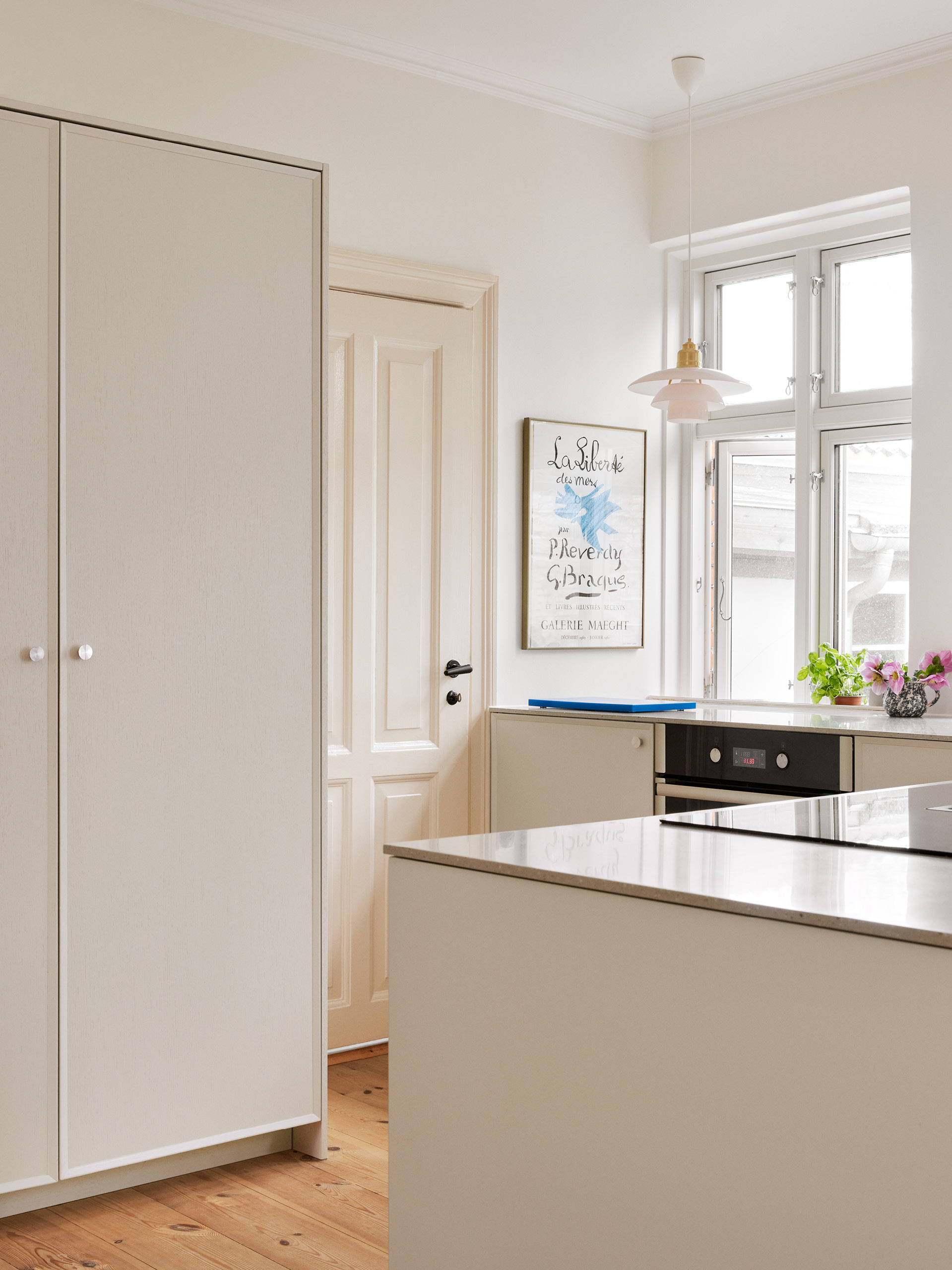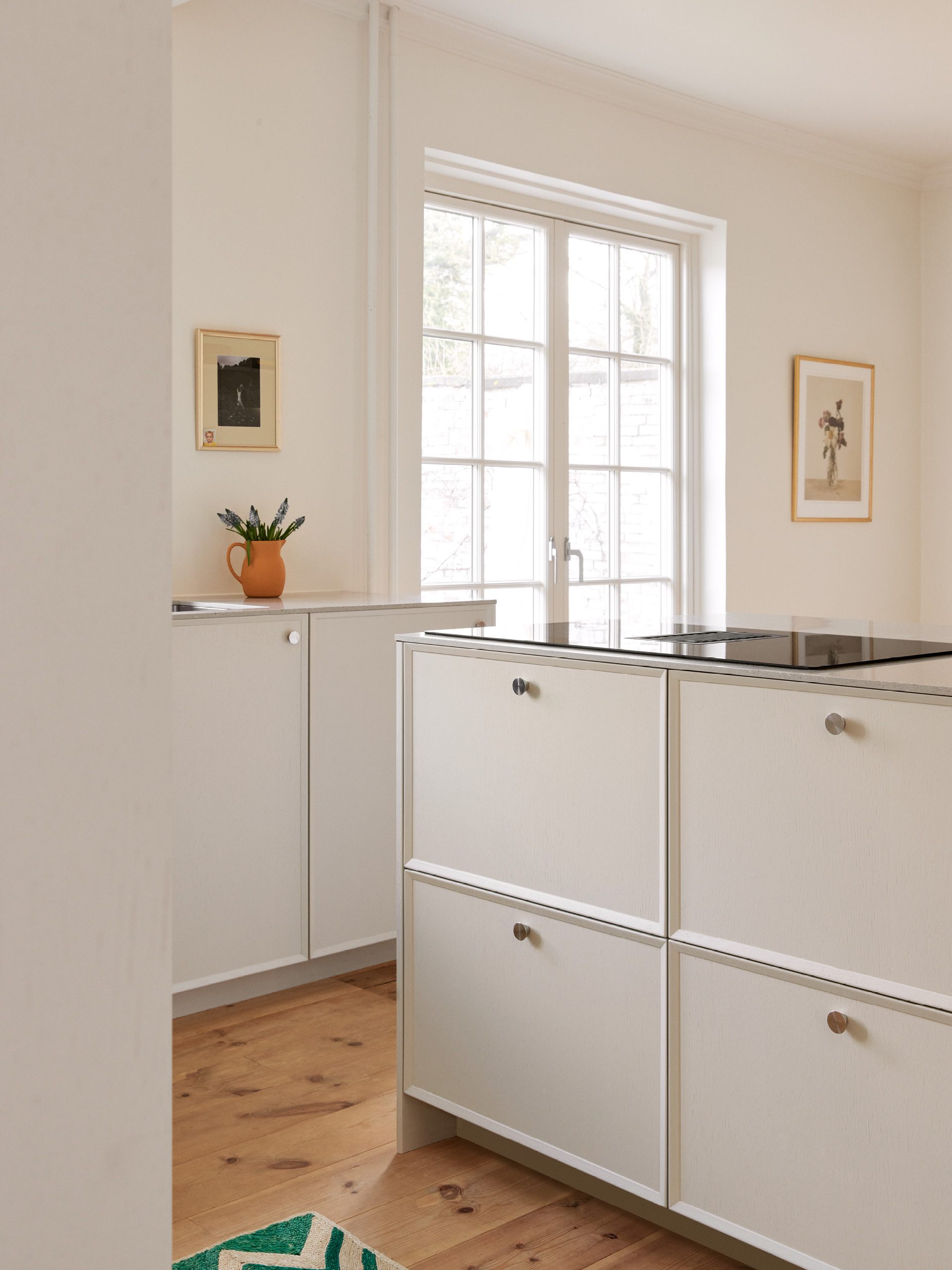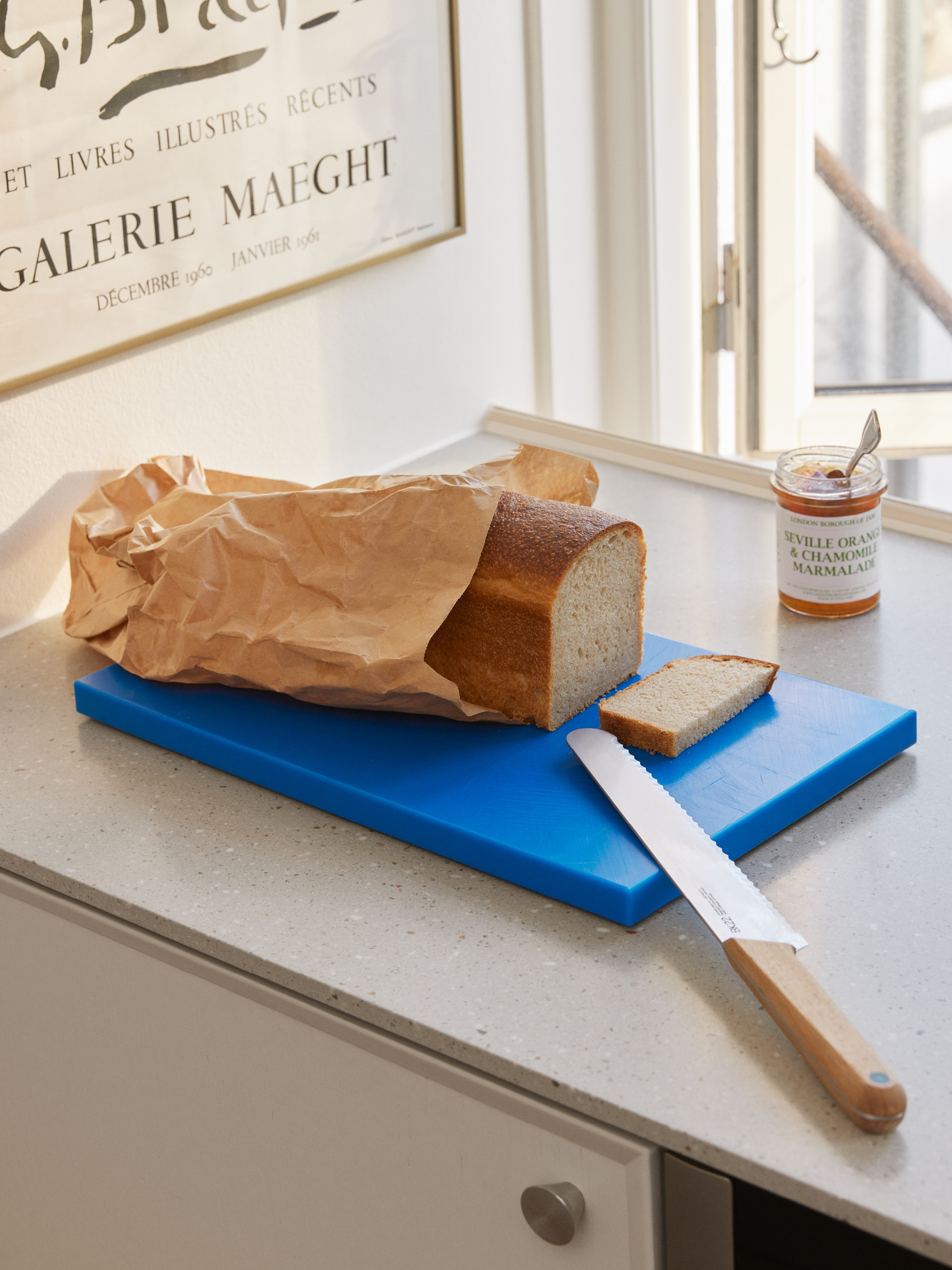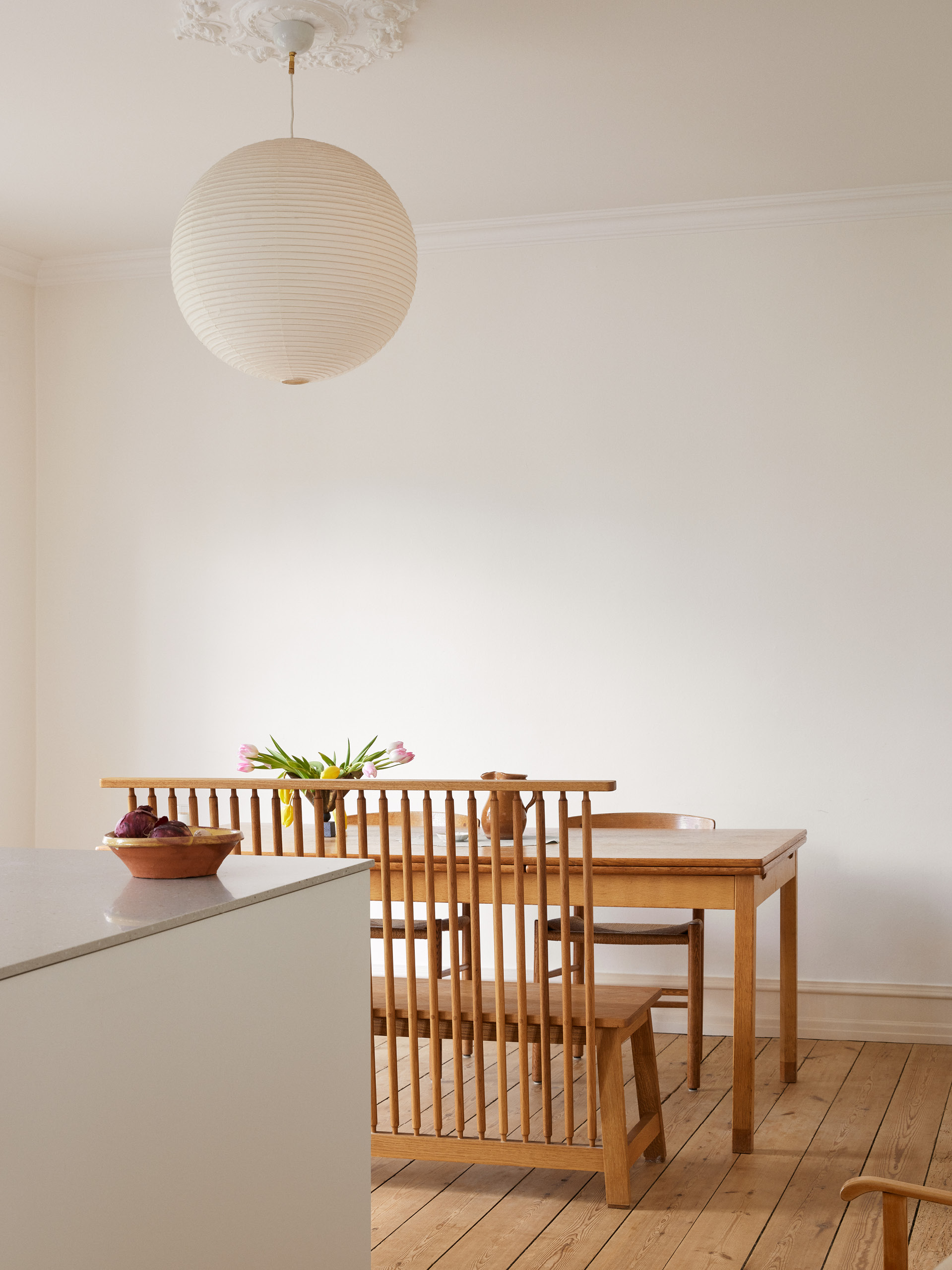 "We focused on durability and a classic look for it to last longer despite being used daily by three children. We love our Corian countertop and the fact that we can always sand it to repair scratches. But we also think it looks good with a patina from everyday life".