A colorful boutique, showroom, and workspace in one stunning building
HAY House, Copenhagen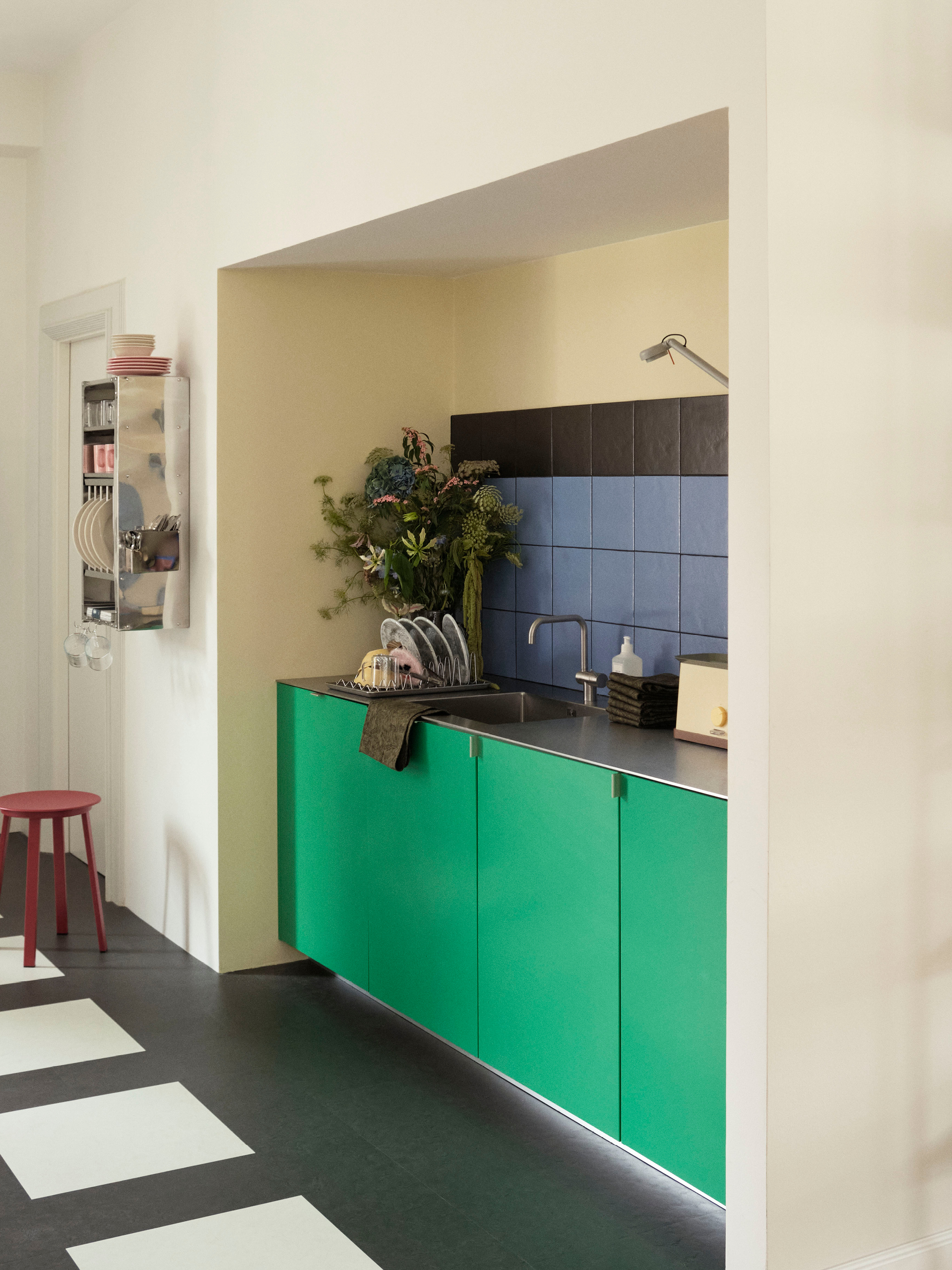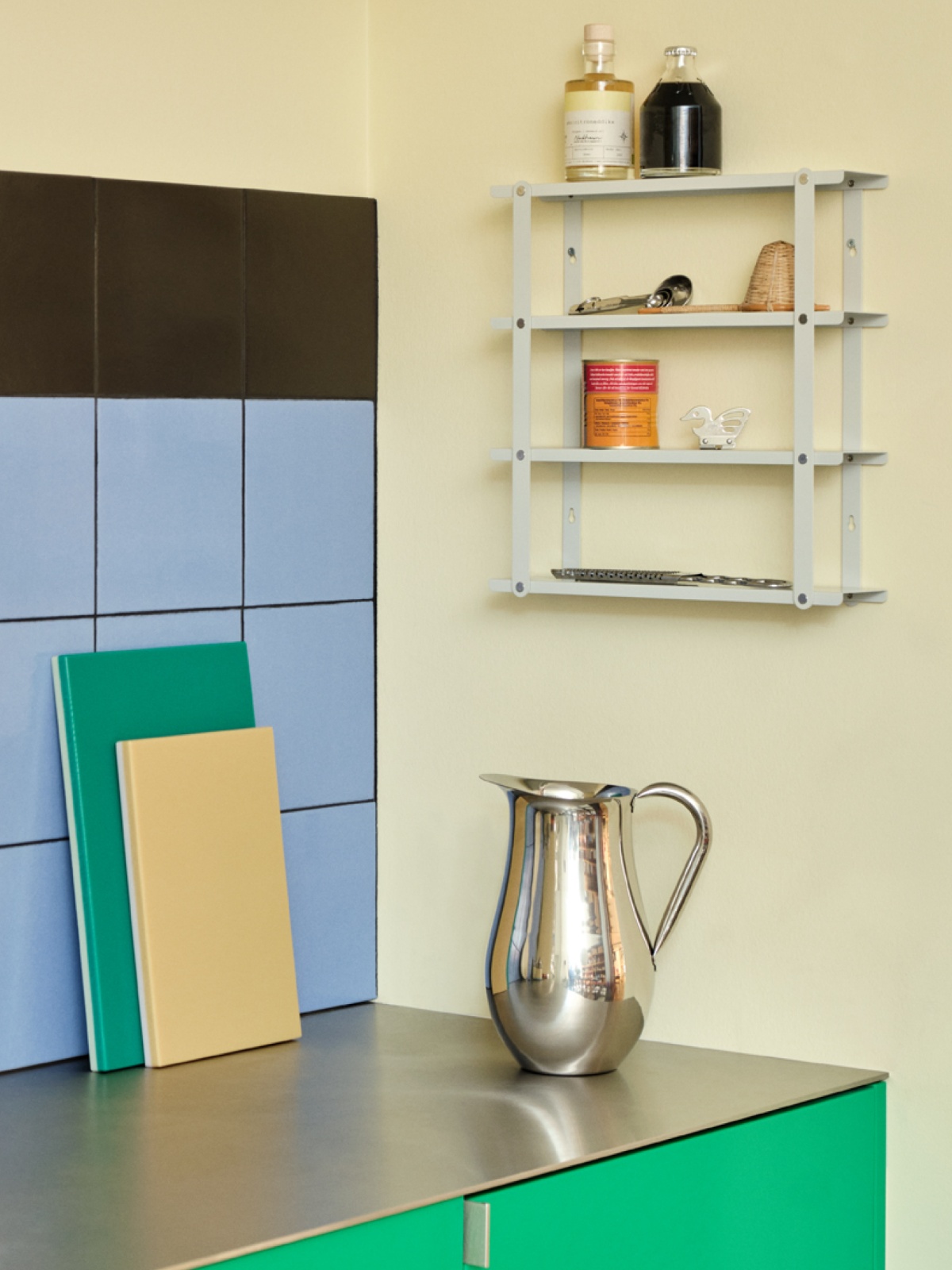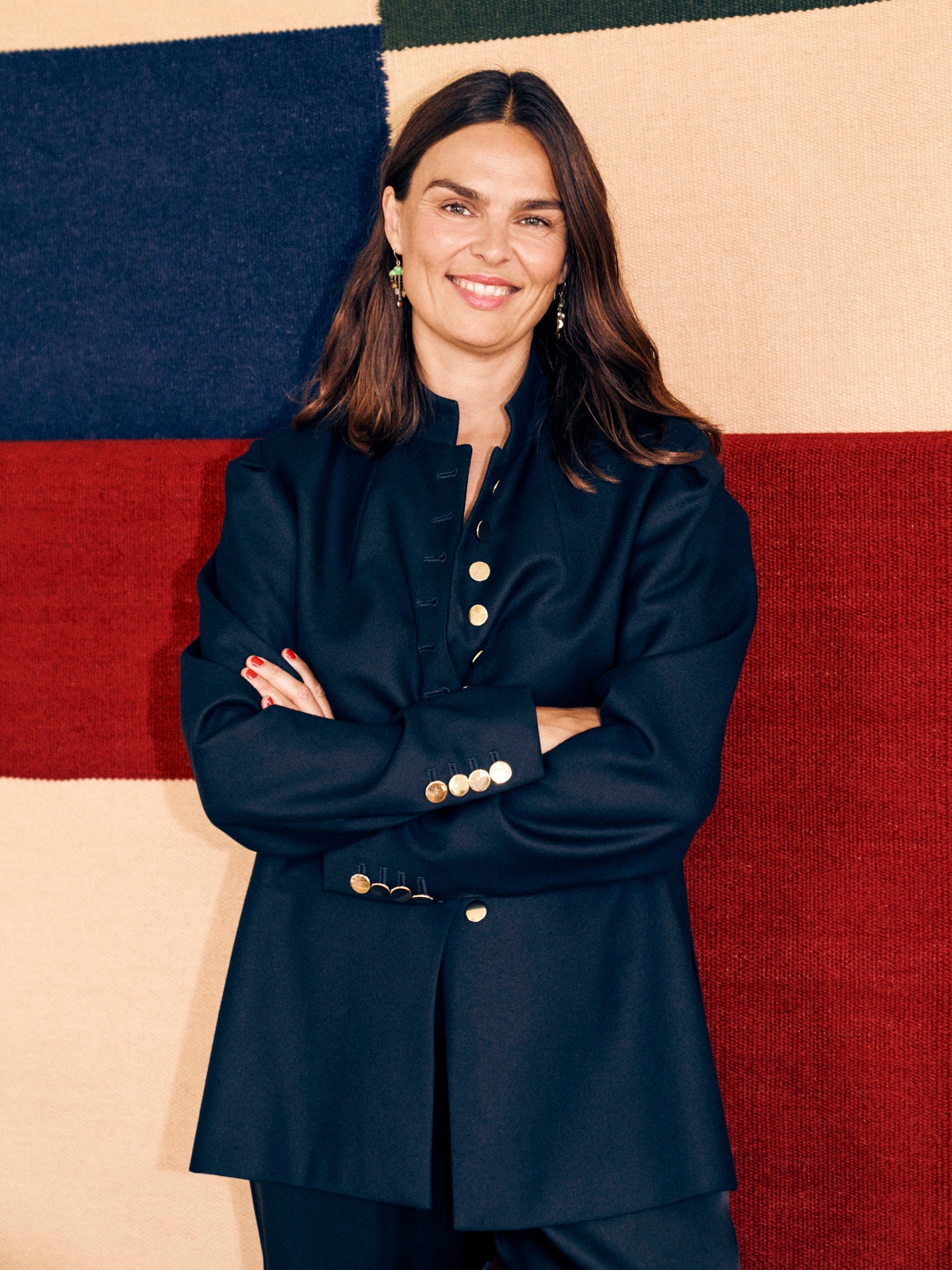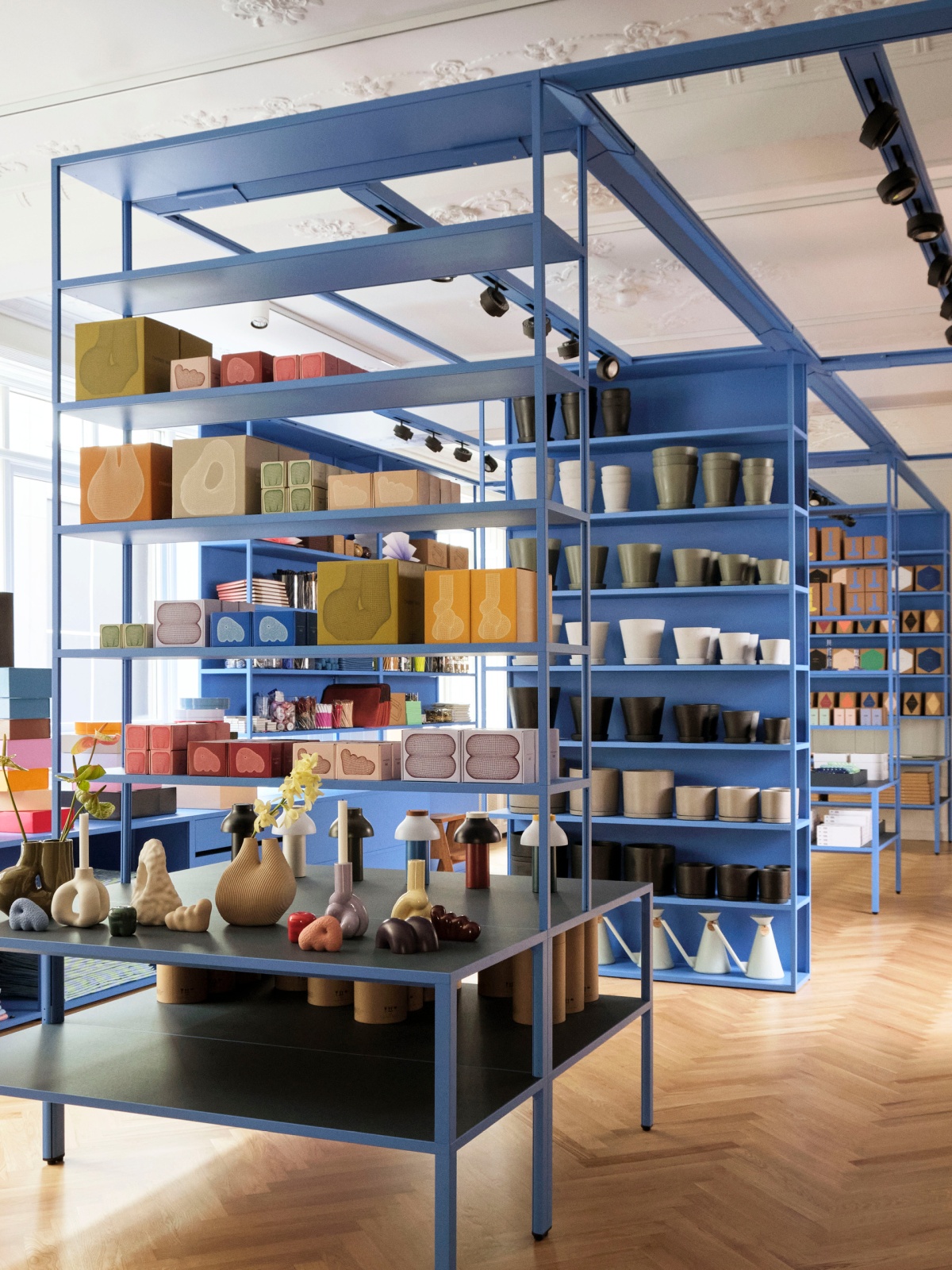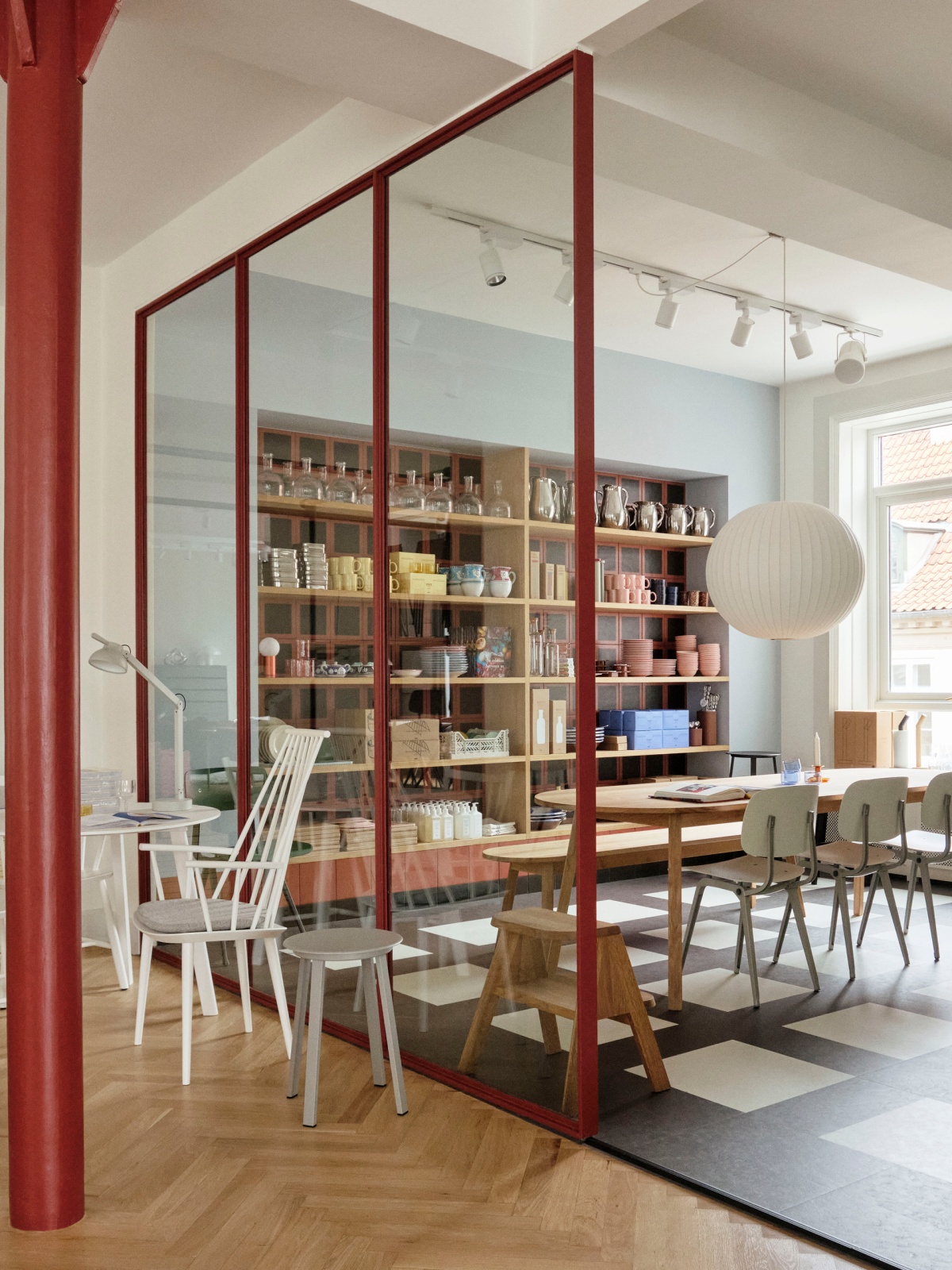 When Denmark-based design brand HAY renovated HAY House, their two storey boutique in the center of Copenhagen, in 2021, they wanted to create a series of model spaces that would allow them to highlight their furniture, lighting, and accessories. In addition to the two floors they already had, HAY added two additional floors: a showroom and a company workspace.

Both the boutique renovation and new workspace required kitchens, and HAY's founding duo Rolf and Mette Hay knew they wanted Reform designs. They chose MATCH, created in collaboration with Belgian design team Muller Van Severen.

Muller Van Severen has also collaborated with HAY on a number of pieces and collections over the years, so having the Belgian team's kitchen in their showroom makes perfect sense. That Muller Van Severen's Match kitchen also integrates beautifully with the colorful HAY universe made it an even easier choice. Rolf and Mette Hay explain, ​​"We really like Muller Van Severen's designs. Their way of working with colors and materials is simple yet strong. When we work on interior projects, we make a point of using external designs made by the same designers we work with. For us, it creates a stronger story around the interior concept whilst also complementing our range of products."

Needing kitchens with two different functions - one as a model and one as a working kitchen - meant that HAY needed to work with Reform to find the layout in each space that suits both the visuals and functionality requirements. "The kitchens from Reform are very well thought-out and they can be adapted to any kitchen space. The choice of materials and the different color combinations make each and every Reform kitchen unique," Rolf and Mette Hay explain.

The result is two kitchens with similar yet distinctive looks and usages. It's an example of how Reform kitchens can be totally individual, even when using the same design.