Strong colors in a historic, quirky building
Private Home in Copenhagen, Denmark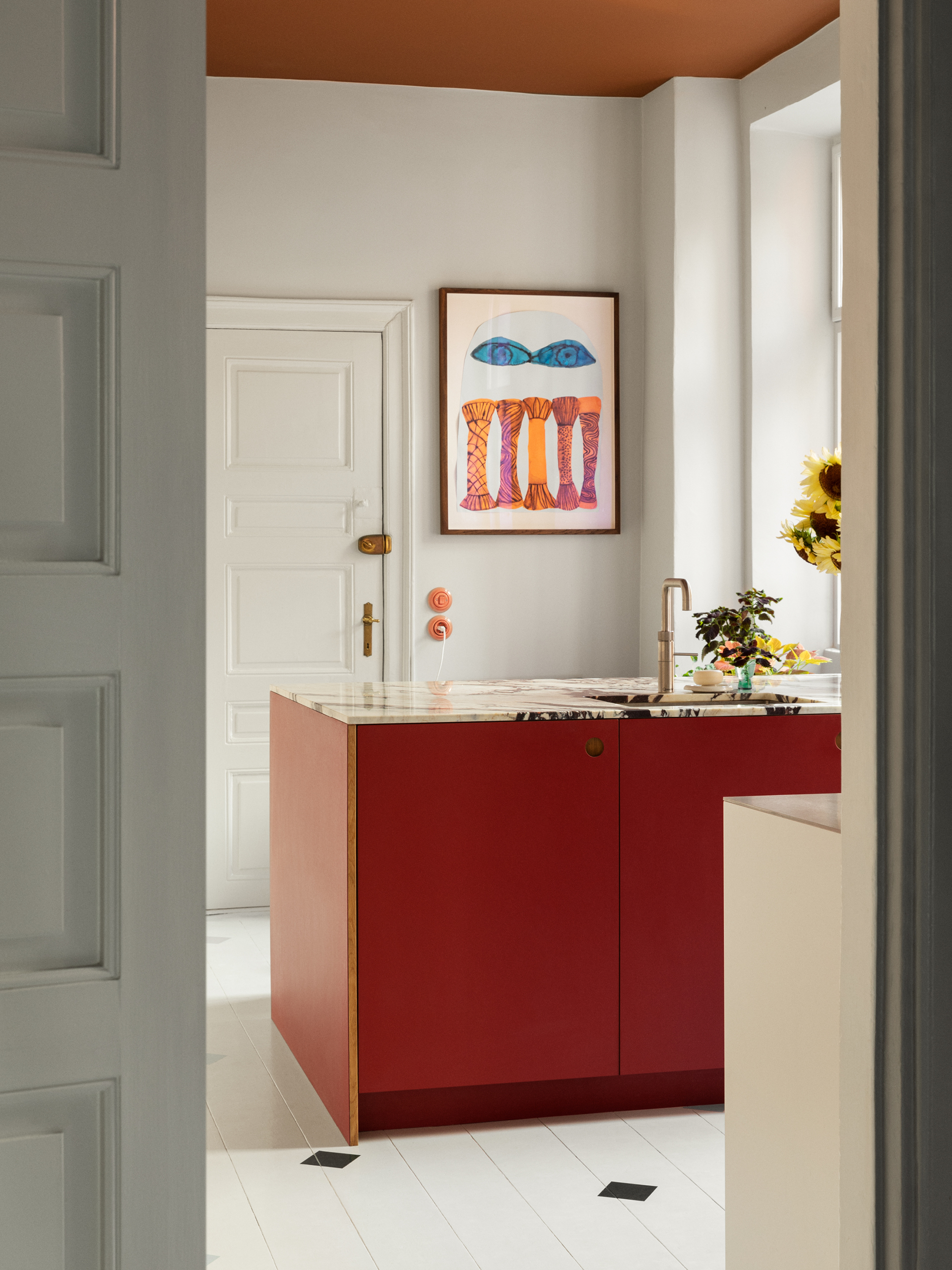 It was love at first sight for the owners of this historic Nyhavn apartment from 1845. The quirky details, gorgeous view of the courtyard, and central location added to the charm. One thing that the owners didn't like? The glossy, white kitchen with a totally non-functional layout; it acted more as a thoroughfare to the bathroom than as a gathering space.
The new owners chose the BASIS kitchen in red linoleum for the island, and painted light gray against the walls, paired with a Calacatta viola marble countertop. This brought a sense of vitality and texture that contrasted the already textural, slightly wonky architecture. The painted fronts matched with the rest of the apartment, integrating the space easily, while the red island gives a pop of color that ensures the space stands out.
The homeowners changed the layout, adding an island to the center of the space to make it more useful as well as more welcoming for their four-person family and friends. The original layout blocked the windows; the owners now say that they love leaning out the windows to talk to neighbors and enjoy the view. The mix of blending in and standing out thanks to the combination of color, texture, and placement, is the perfect balance for this modern family living in a classic apartment.