A friendly space with functionality
Summerhouse in Rågeleje, Denmark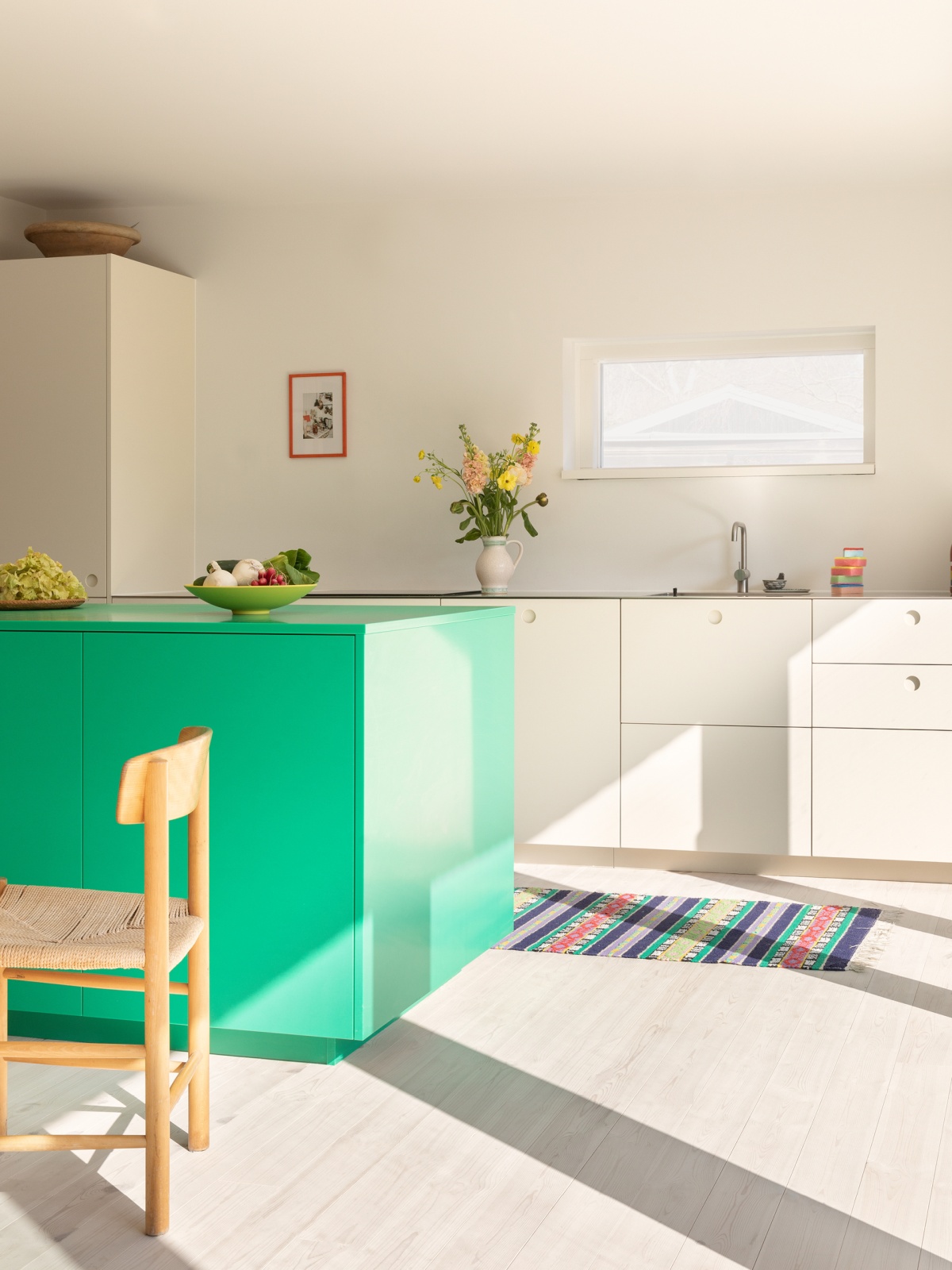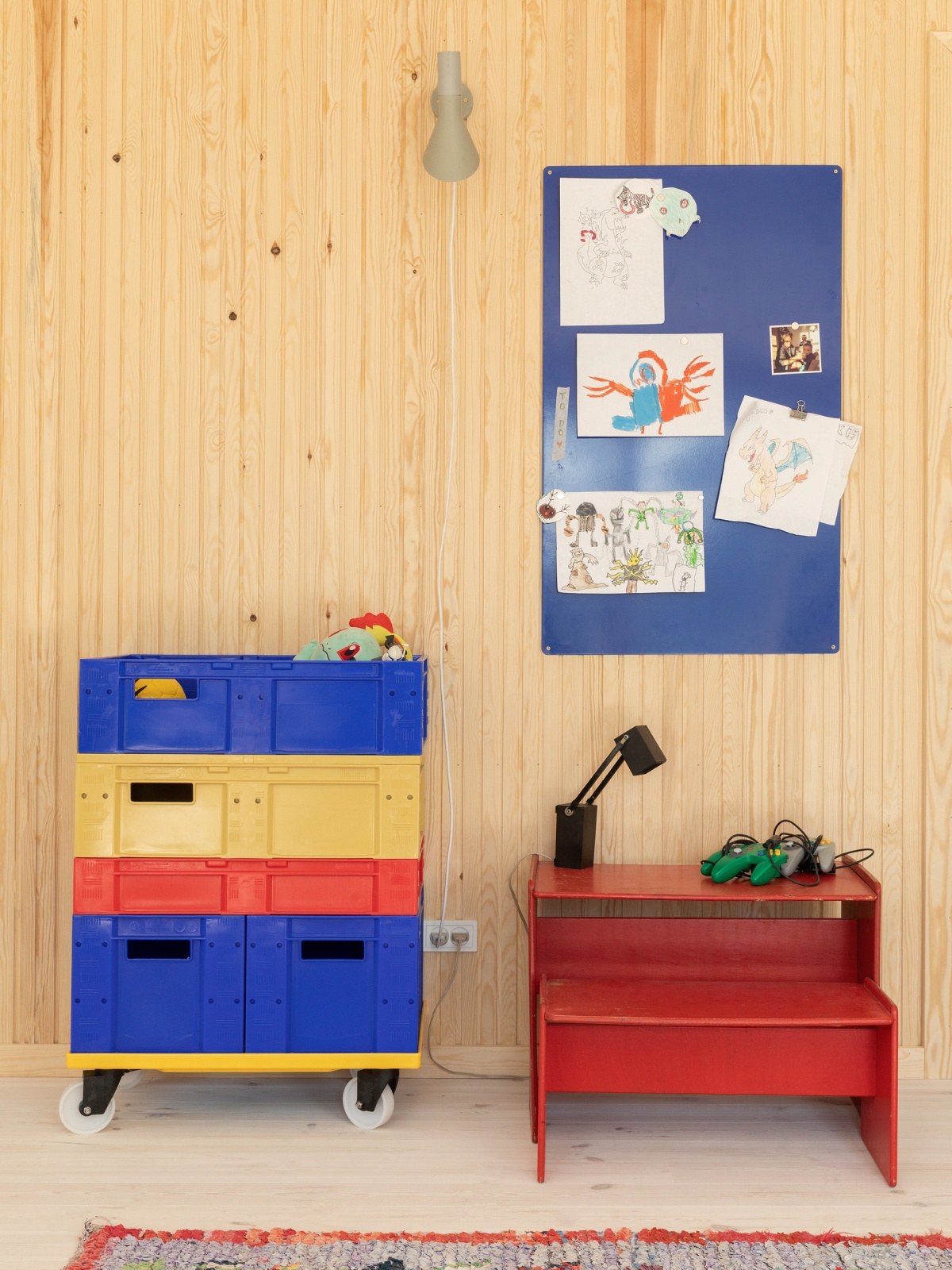 When Anna and Thomas began the design process for a new kitchen, they knew one thing for sure: it had to be functional and include room enough for the entire family of four. Being originally built in the late 1960s with small rooms and a closed kitchen, the summer house—located in Rågeleje, a 50-minute drive north from Copenhagen—needed an update to accommodate the needs of the modern family. Anna details, "We spend almost every weekend in our summer house and all socialization, dining, and gathering with friends usually happen in and around the kitchen—so, we wanted our kitchen to be a friendly space where we can all be together as a family."
The family decided to tear down a wall and create an open-plan kitchen space. While it was necessary to rethink the layout for the new kitchen, the family wanted to include details from the old kitchen: "We've always loved how the early rays of sun would flow through the small kitchen window in our old kitchen, so, we kept the position of the essential kitchen functions up against the wall," says Anna and continues: "We have also used the same amount of kitchen elements in the kitchen since the proportions fit the architecture and space very well—now we've just connected the kitchen to the rest of the house, and invited in nature and light with a transparent façade."
The solution was a kitchen plan based on functionality with a part of the kitchen up against the wall combined with a freestanding kitchen island, creating a smooth flow and functioning as a natural division of the room. "All functions (oven, fridge, cooktop, sink, dishwasher) are built into a niche to keep the water supply and electricity in the wall. In that way, we could use the kitchen island for storage alone," explains Anna.
In deciding on the aesthetics of the kitchen, the family went with a calm background for the wall and combined it with a bold contrast for the kitchen island. Anna describes: "Since we now have a big open space, the kitchen occupies a visually large part of the room. We wanted a streamlined and functional design with solid materials that last. We chose the BASIS kitchen because of the classical design that allowed us to choose a custom color to match the bright space. The kitchen island had to be a centerpiece of the space—freestanding and not dedicated to a specific purpose. We wanted it to stand out in color, material and function, so, we ended up with MATCH", states Anna and wraps up with her feelings towards the kitchen: "I love the tactility of the plastic. It's both pleasing to look at and touch—who would have thought that you'd feel the urge to touch your kitchen every time you pass it?"