Unexpected details in a custom-built kitchen
Private home in Stockholm, Sweden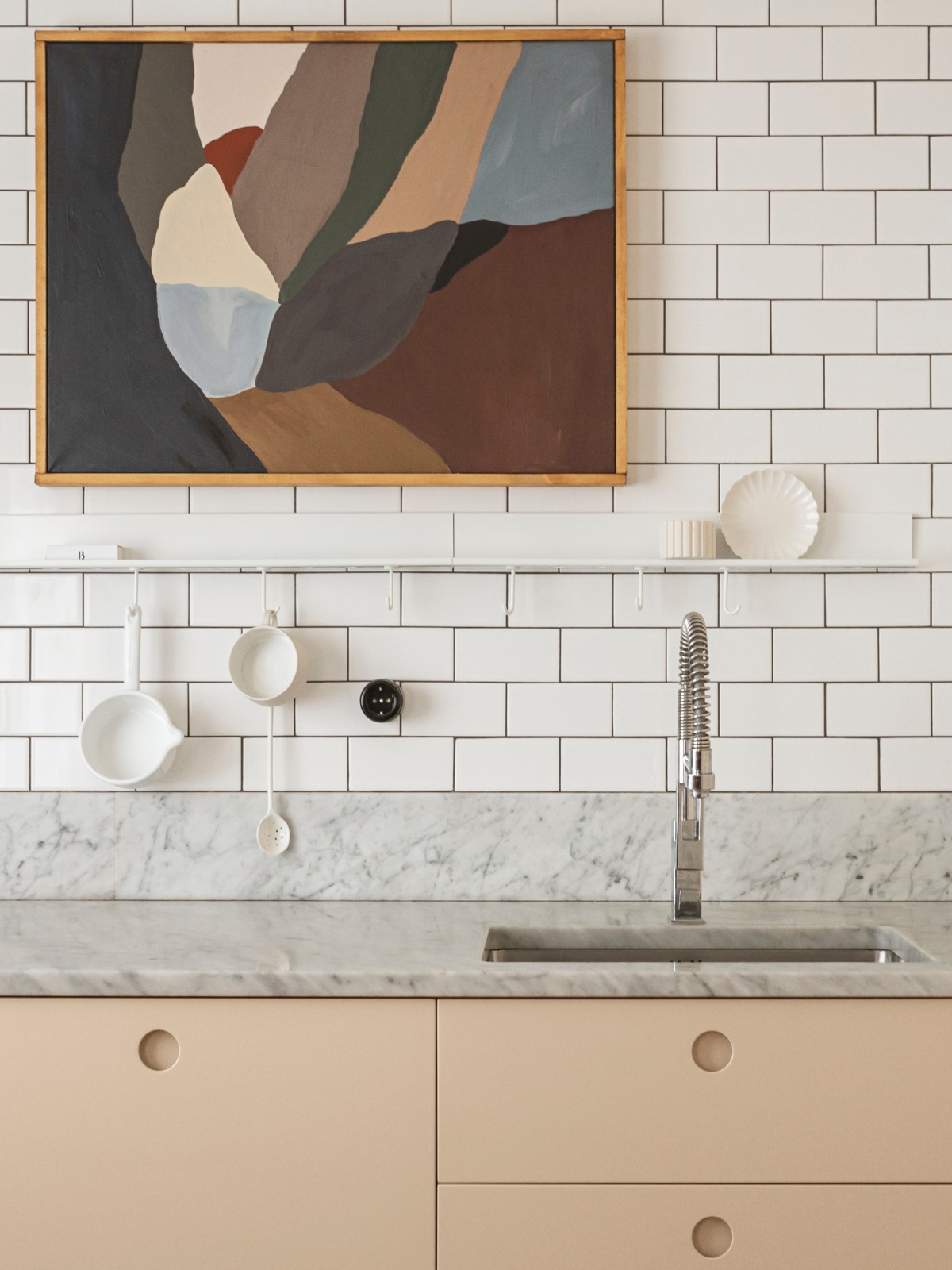 Ida was drawn to Reform's BASIS Collection for her Stockholm apartment thanks to the simplicity of the fronts combined with the soft, playful edge of the round handle.

Because the kitchen is part of an open-plan concept, it needed to be aesthetically integrated with the rest of the home, and beautiful in its own right. The kitchen was designed to look like it was meant to be part of the existing space. A custom paint was used on both the fronts and the handles, for a pleasing monotone that contrasts with the light gray marble countertops and gleaming white subway tile backsplash. Ida's kitchen is the heart of her home, where she and her partner have date nights, play games, work, and so much more. The customized BASIS design brings subdued charm to the overall space.