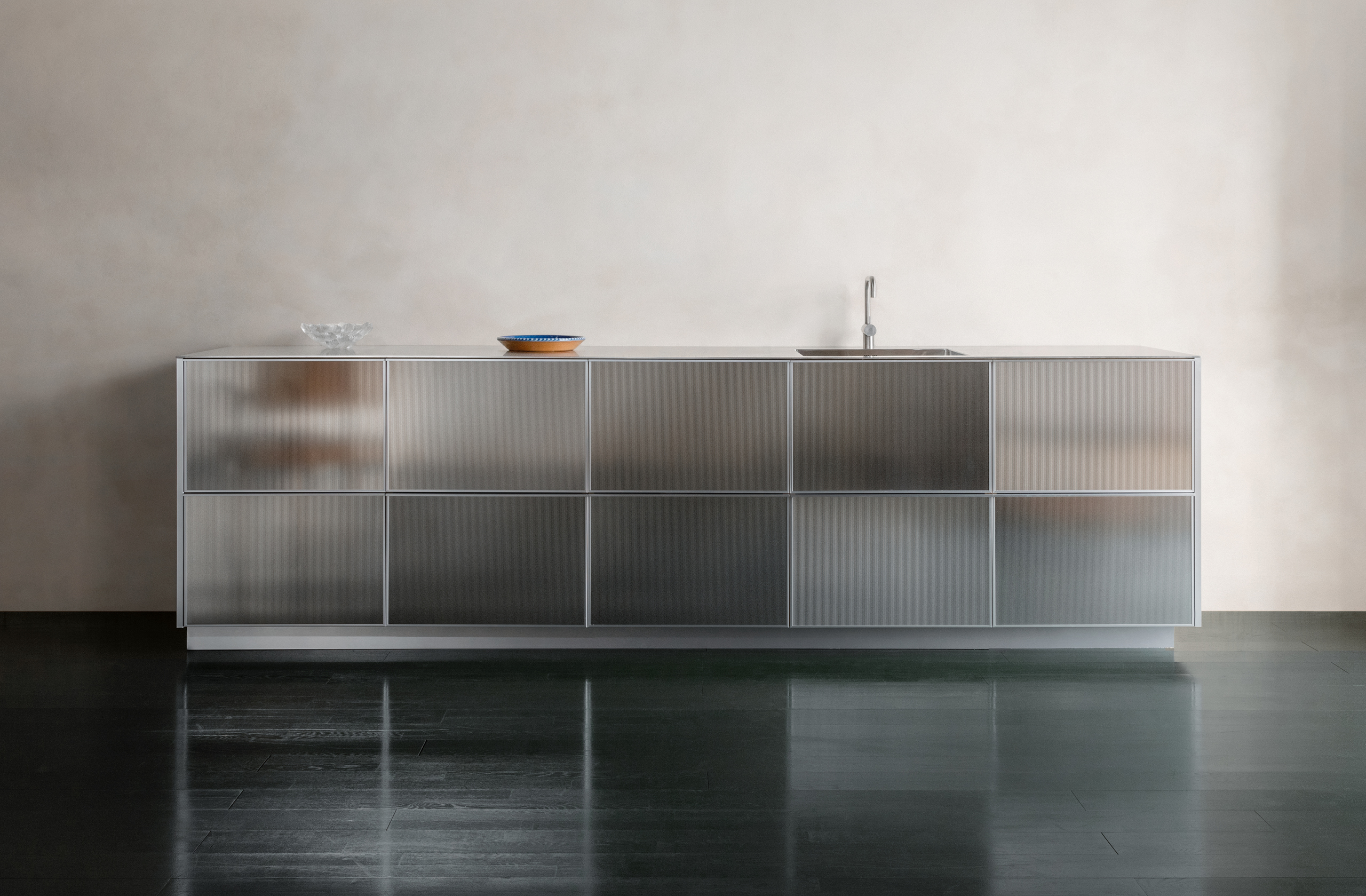 A contrast between traditional and contemporary is highlighted in a kitchen made of hard-wearing reflective materials. Those materials create a dynamic and soft expression by reflecting the surroundings.
The collection is available in a natural metal finish and a black variant featuring a high-gloss, reflective surface made from stainless steel imbued with vertical ridges.
The handle is an integrated part of the design made from the same type of extruded aluminum profile as the frame. The anodized treatment makes it more durable in terms of resistance to corrosion and scratches.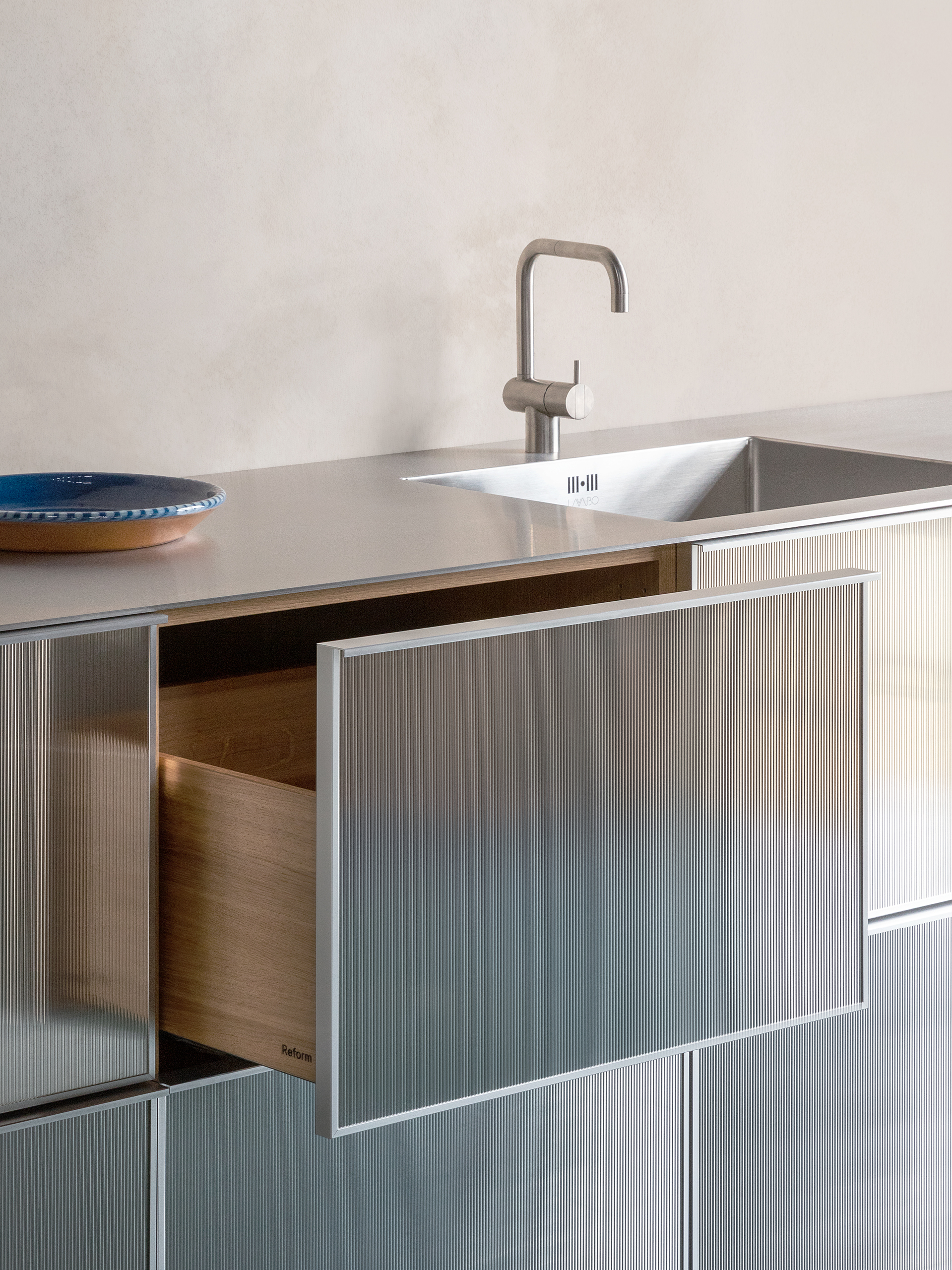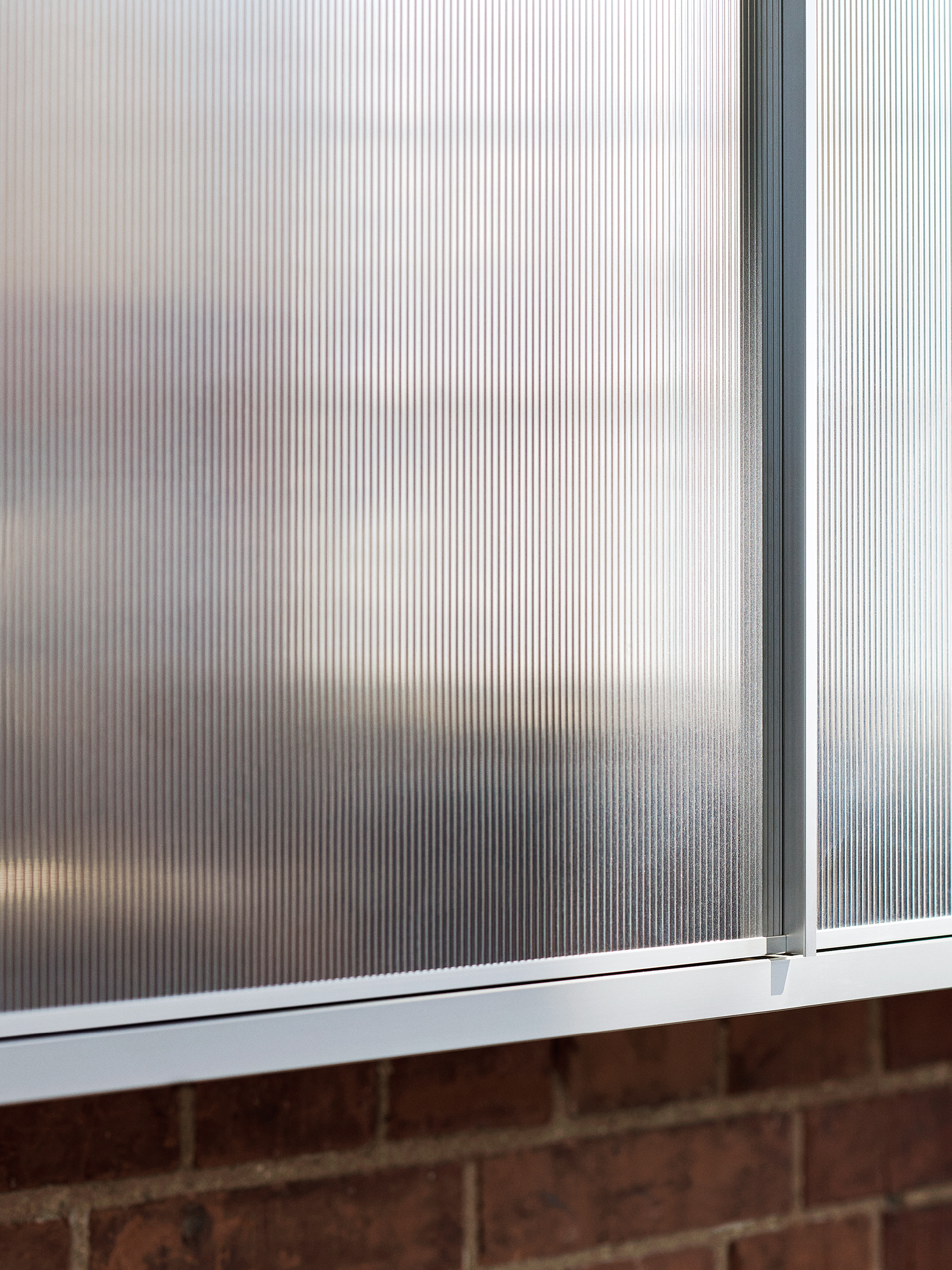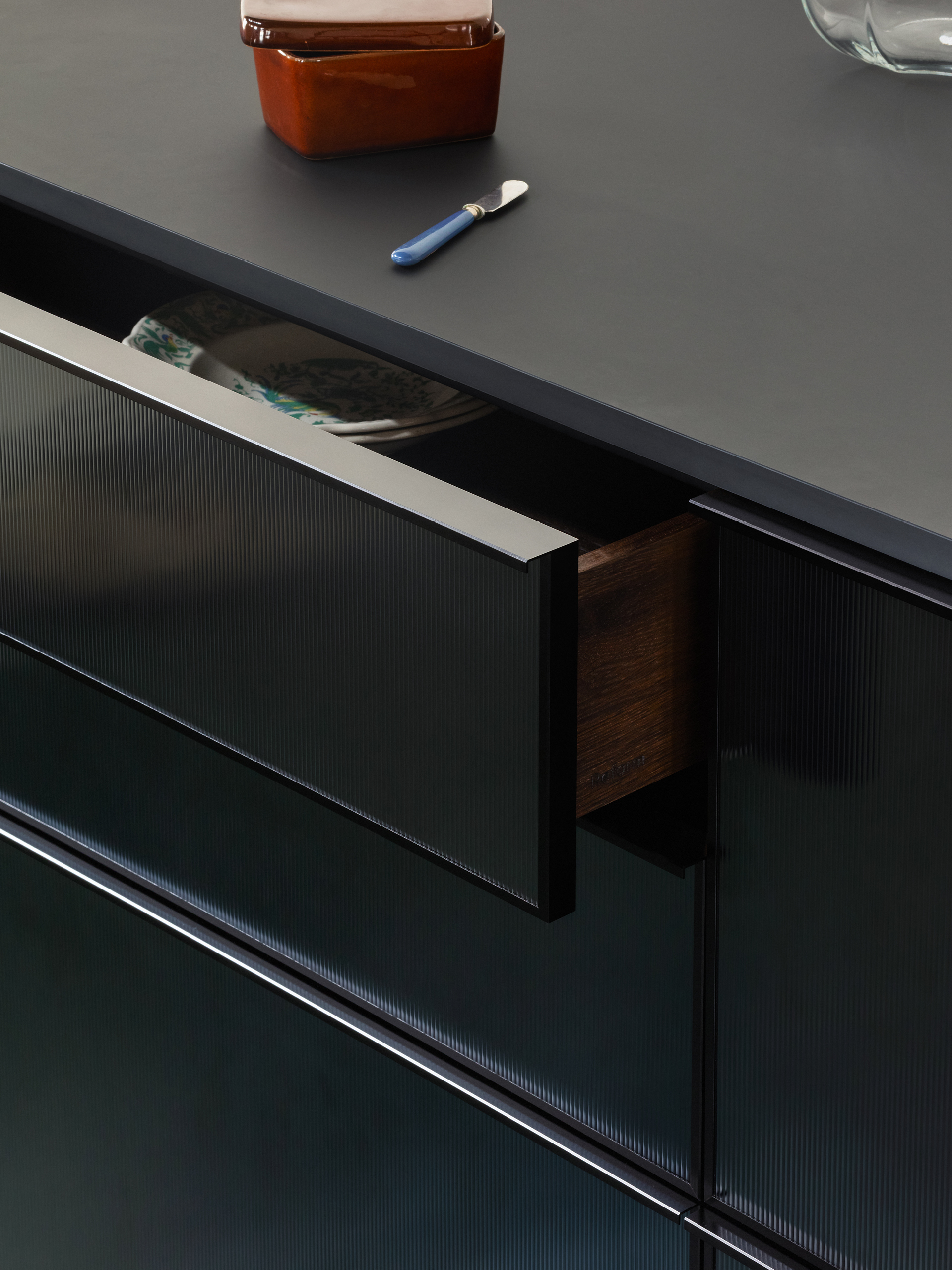 The recommended countertops come in two durable materials: stainless steel and Fenix laminate in either gray or black for a tone-on-tone expression.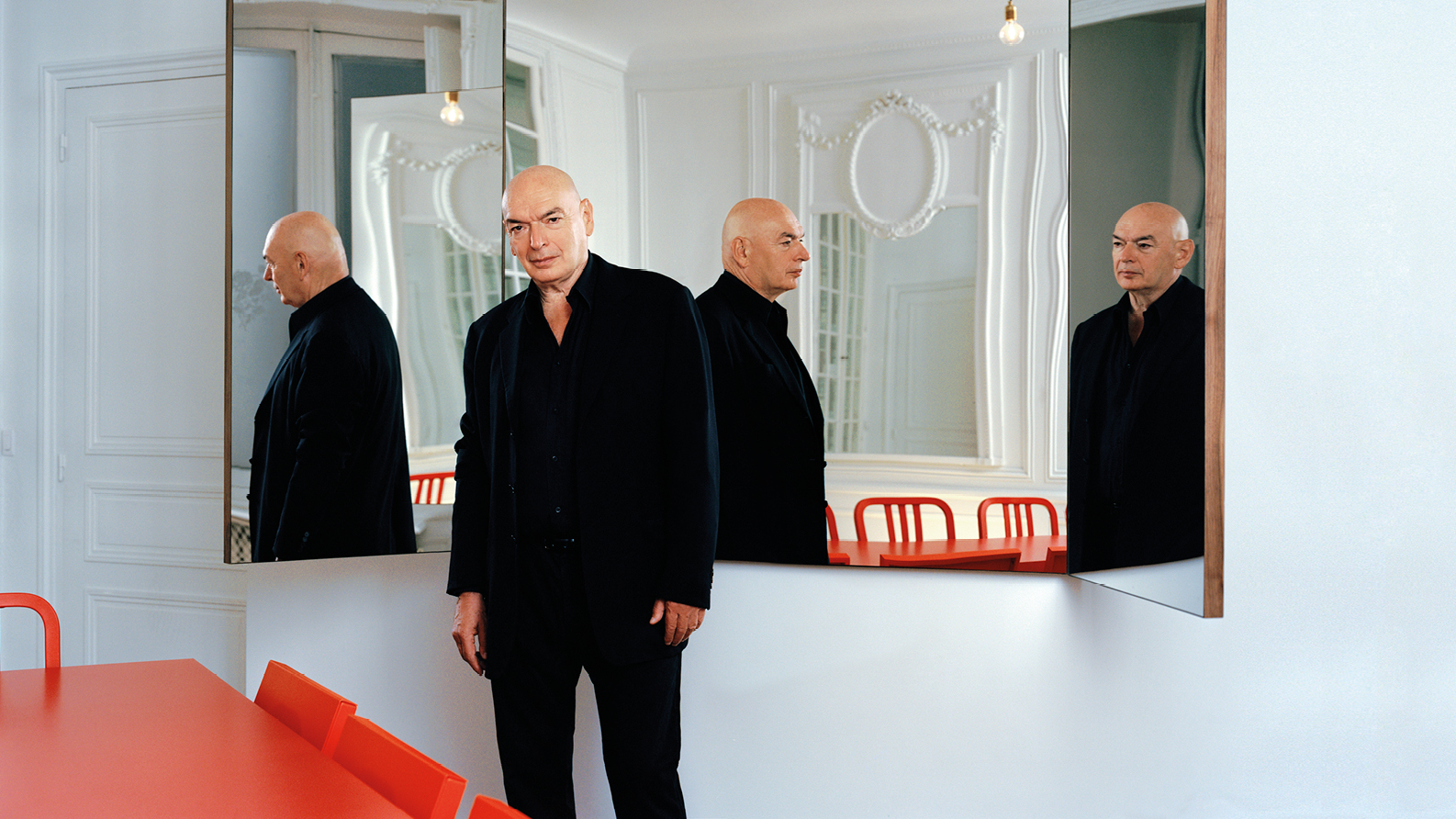 The Paris-based architect Jean Nouvel is one of the 21st century's great creative minds. Driven by the idea that architecture is an art form, the Frenchman tells stories and cultivates emotion through architecture and design, integrating the specific features of a building's surrounding landscapes. Jean Nouvel's work does not result from considerations of style or ideology, but from a quest to create a unique concept for a singular combination of people, place, and time. Use OUTLINE for a sketch of your new kitchen and a price estimate